Big Money for VTubers: Brave Group Raises $13.7M in Funding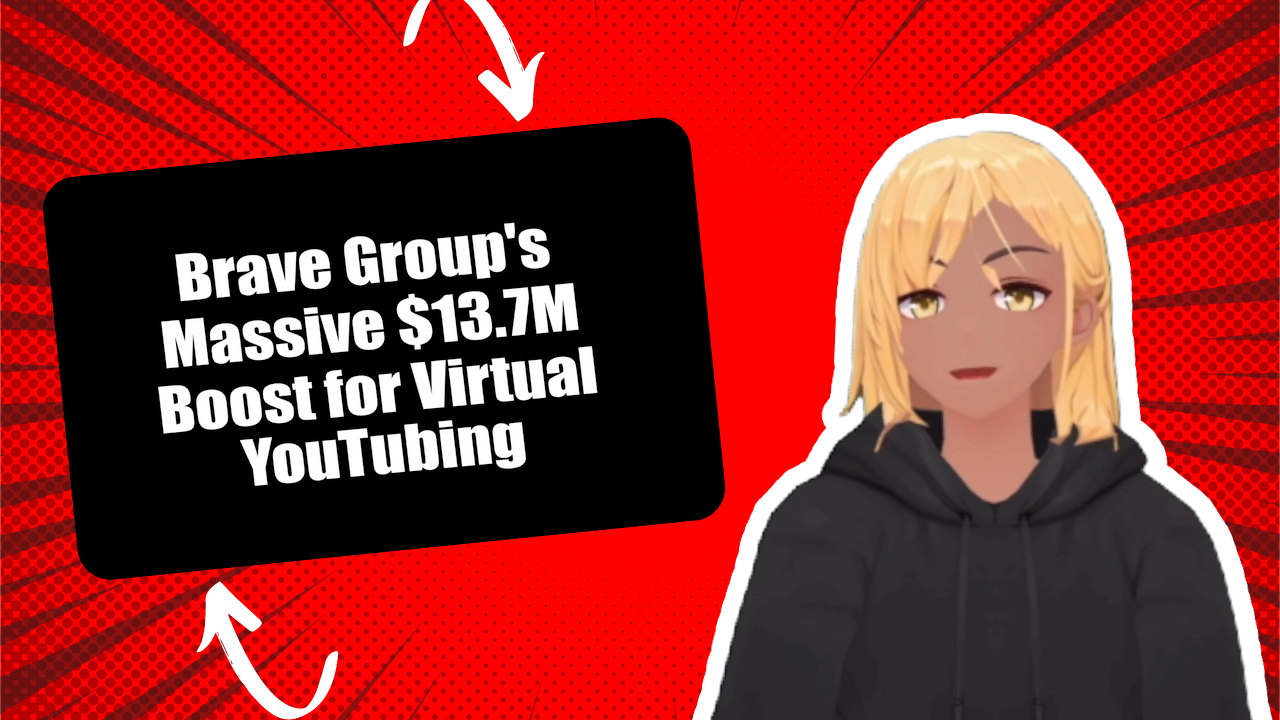 Well, brace yourselves, fellow VTuber enthusiasts, because the virtual realm is stirring with excitement once again! Our friends over at Brave Group have just pulled off an impressive feat that might just make your piggy bank look a tad inadequate. In a recent funding round, they've managed to rake in a whopping ¥1.99 billion, which translates to a jaw-dropping US$13.7 million for those of us more comfortable with the greenbacks.
This funding extravaganza, and I use the term in the most endearing way, was spearheaded by Simplex Capital Investment Co. and accompanied by a stellar cast of backers, including Tokyo University of Science Innovation Capital Co., Money Forward Venture Partners, Inc., and Adways Ventures Inc., just to name a few. With this latest achievement, Brave Group's war chest now stands at an awe-inspiring ¥5.03 billion, or an eye-popping US$34.6 million. But really, who's counting at this point?
So, what's the scoop for Brave Group and the VTuber universe? Well, this treasure trove of funds will serve as their ticket to global expansion, enabling them to supercharge their mergers, form new alliances, and scout fresh talent. I hope they're taking CVs!
But that's not all – this announcement arrives hot on the heels of Brave Group's VTuber subsidiary, VSPO!, unveiling auditions for its English and Chinese branches. So, all you dreamers and aspiring VTubers, get ready to showcase your virtual selves. And they're not stopping there; Brave Group has been on a roll, branching out into Europe with Brave Group Europe and unveiling the VTuber project V4Mirai, featuring talents Abi Kadabura and Serina Maiko.
But fear not, they haven't forgotten about their home turf. Brave Group has just unveiled three new VTuber projects – Vlash, Uniraid, and HareVare, all under the watchful eye of their new subsidiary, ENILIS. So, whether you're an up-and-coming VTuber or simply eager for fresh faces in the virtual realm, keep those digital peepers peeled.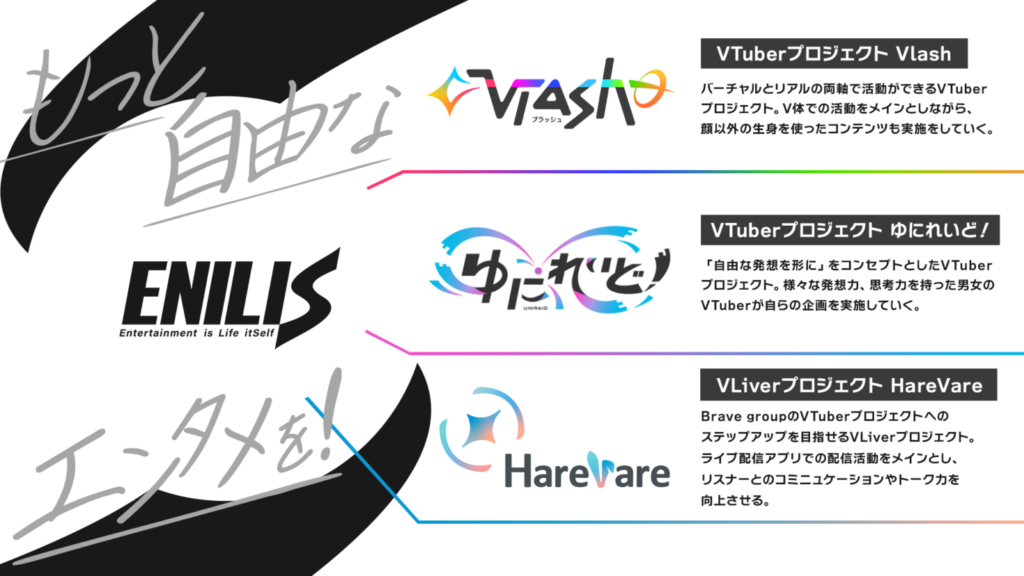 What's truly exciting is that this isn't Brave Group's first dance with funding. They've consistently secured investments over the past years, including a ¥300 million (approximately US$2.33 million) injection earlier this year from Animoca Brands to boost their Web3 endeavors.
In conclusion, Brave Group's continued success in funding rounds paints a promising picture for both the company and the rapidly evolving VTuber industry. It's a testament to the ever-growing fascination with virtual personalities as a source of entertainment, not only domestically but also across the globe. Amidst all the playful banter, these milestones remind us just how real the virtual world is becoming.
Brave Group, true to its name, continues to boldly chart the course in the VTuber universe, shaping the future of virtual entertainment. With this substantial funding at their disposal, we can't help but buzz with excitement, eagerly awaiting the next chapter they'll bring to our screens!