7 Shark VTubers You'll Want To Add To Your Watch List
VTubers have unique and creative personas, often taking on the form of animals or fantastical creatures. Shark Vtubers, as the name suggests, are Vtubers who have chosen to portray themselves as sharks in their digital avatars.
Some shark VTubers, in addition to their shark VTuber model, may also incorporate elements of their shark persona into their content and personalities. This includes speaking in shark-themed puns or incorporating shark-related themes into their streams or videos.
Their popularity is likely due to the appeal of the shark as a powerful and majestic creature. Sharks have a strong cultural presence; many people find them fascinating and mysterious animals.
As such, it's not surprising that some VTubers would choose to portray themselves as sharks in their digital avatars. They offer a fresh and exciting take on the world of online content creation and are sure to provide plenty of entertainment for viewers of all ages.
Whether you're a fan of sharks or enjoy watching creative and unique content creators, this article has got you covered, so read on!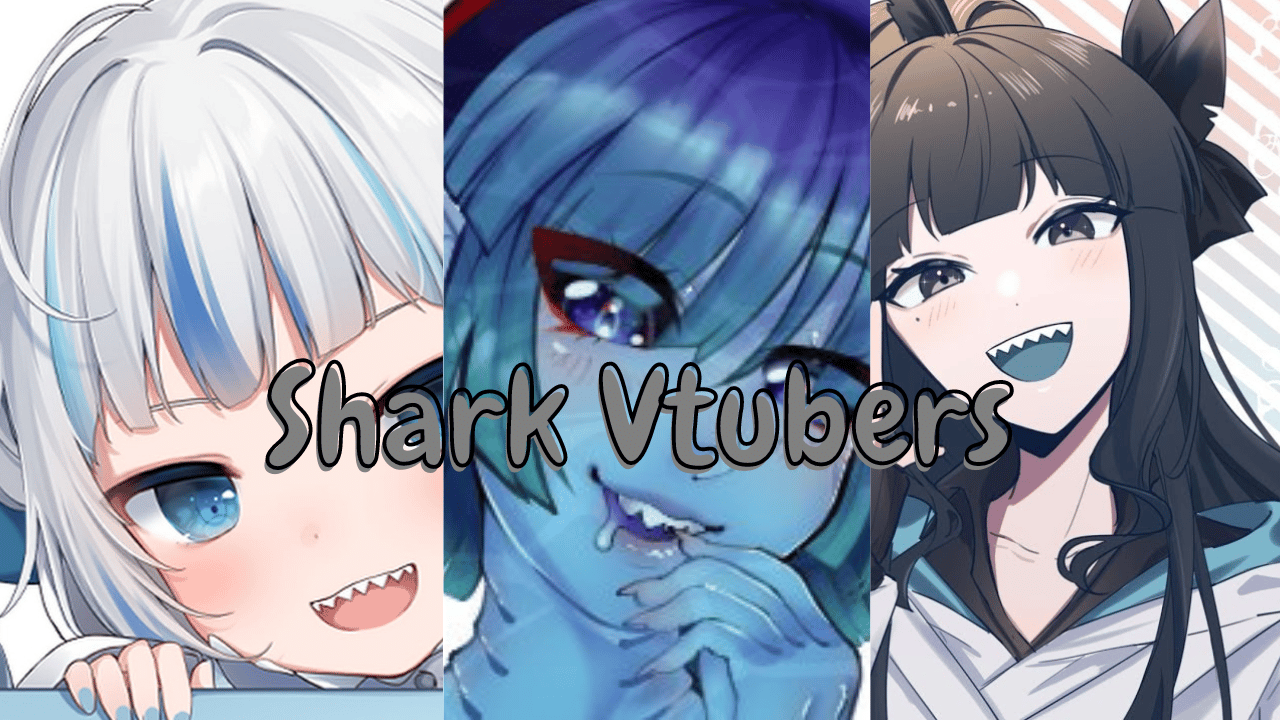 Gawr Gura: The Most Famous Shark VTuber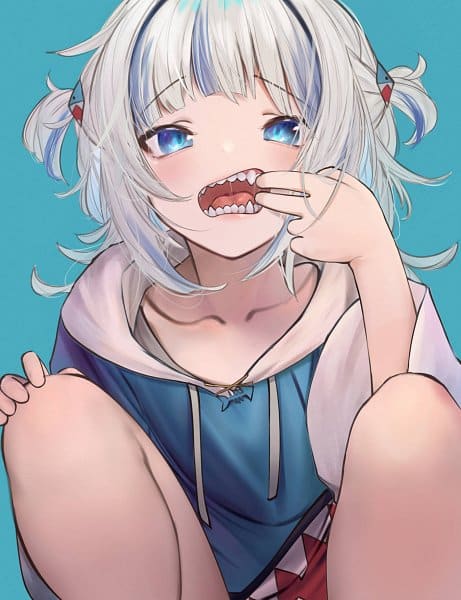 Gawr Gura is a menace. It's important to mention this right off the bat. She loves to prank her friends, troll the chat, and do all kinds of things that make her a true menace in the Hololive environment.
However, the shark VTuber also has the most subscribers out of her Hololive EN generation, with a whopping 4.25 million subscribers. Her streams are fun to watch because she normally just does whatever she feels like doing while interacting with the chat.
This can be anything from playing games to bringing out her famous ukulele and singing scout songs to collaborating with her friends and subsequently trolling them.
I'm not a hardcore Gawr Gura fan, but I do watch her on a somewhat regular basis. I just love the casual but chaotic energy she brings, and I always leave with a smile (or, more rarely, tears from laughing).
Mane Shark

Mane Shark is honestly a pretty nice streamer to watch. She plays a little bit of everything, whether it's Deltarune, Undertale, Pokemon, or even Cards Against Humanity, with her VTuber friends. Her streams often convey a cozy, homely atmosphere in which I can relax and watch.
She usually finishes the game she's playing or plays a fair share of it (like Pokemon Arceus or Deltarune recently) before changing games. She doesn't feel like each stream is episodic, trying one game and then playing another in the next stream. Instead, she tries to finish the game before either "burning out" or just having a different mood and playing something else.
The shark VTuber started streaming somewhat recently and has been consistently gaining followers. If I'm not mistaken, it's been less than half a year since she started streaming on Twitch.
She has a really nice voice, and her streams are filled with funny moments, funny comments, lewd remarks, and collaborations with other independent VTubers. I would definitely recommend giving her a look.
All she needs is a little more chat to talk to, and I can see her being a very entertaining streamer who can talk for hours and have some nice gameplay. Her fanbase seems very kind and loyal to her as well.
Mako Fukasame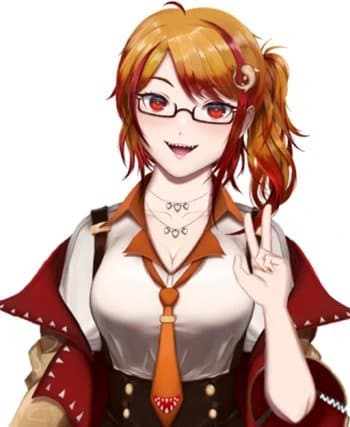 Mako Fukasame is a female English VTuber on Twitch who seems obsessed with chicken tendies and nuggets. Her content mostly revolves around various games, especially Souls titles like Dark Souls, Elden Ring, and Minecraft. She also talks about and tinkers with technology and programming.
In her bio, the shark VTuber describes herself as a weeb shark who is into memeing and invites viewers to join her streams. She has a cute voice and a laid-back personality and is known for going on tangents about questionable topics while playing Sekiro.
The image above is from her second debut; her first VTuber model was a childlike shark. Mako is very upbeat! She is knowledgeable about programming and technology because of her graduate degree in computer science.
If you want to hang out with a mildly lewd shark who is good at Souls, knows how to code, and can teach you a few things, I highly recommend checking out her streams!
Skykam The Shark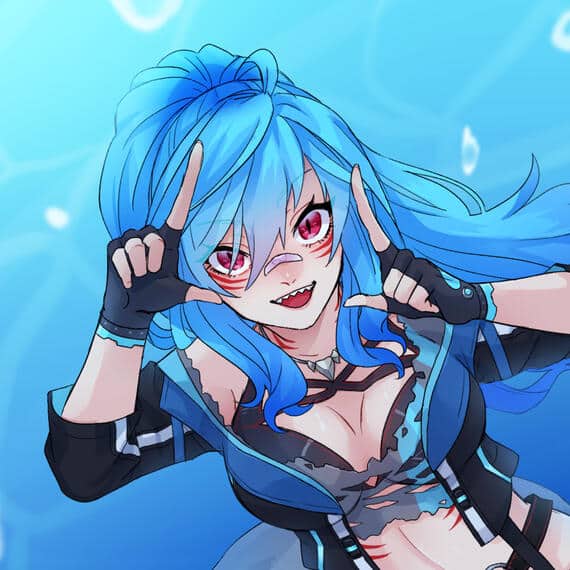 Skykam is a shark VTuber who loves being lewd, both with her friends during streams and in general with chat. She is a variety streamer who plays games such as VR Chat, Jack in the Box, and Pokemon.
She is known for bringing good vibes and energy to her streams, much like Filian. Skykam enjoys playing VRchat and improvising her content, often leading to laughs and good times.
She has been streaming since her debut on her birthday and is affectionately known as the "scuff streamer" by her chat.
Fei Pradipta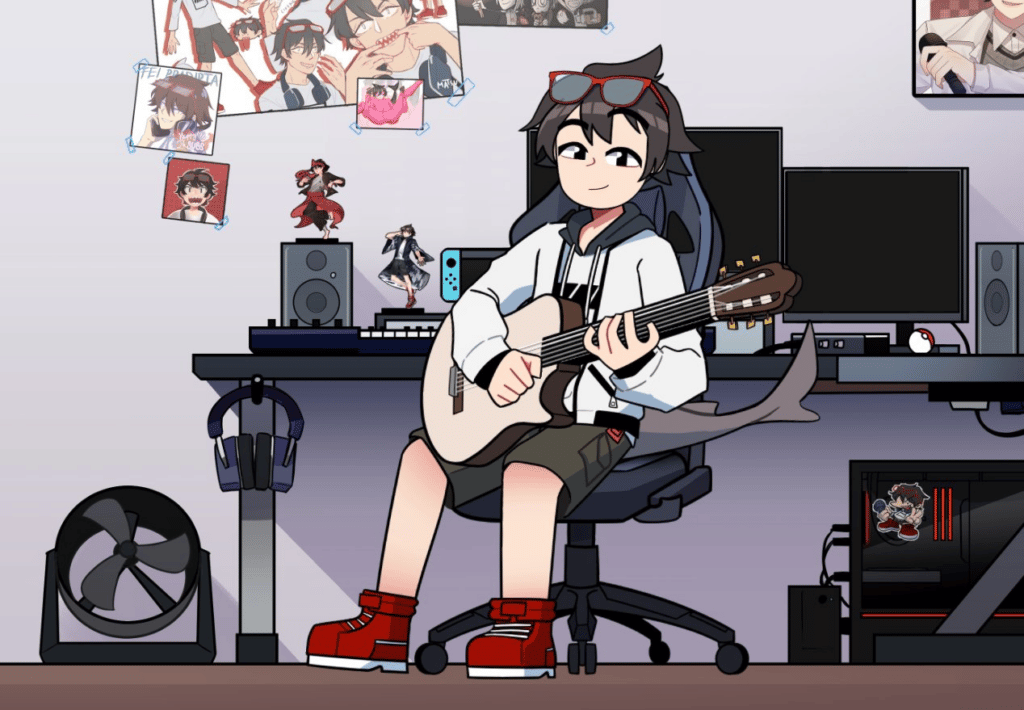 Fei is a talented and laid-back shark VTuber who hails from Indonesia. Not only is he a skilled gamer, particularly in Nintendo titles such as Zelda: Breath of the Wild, Pokémon, and Splatoon 3, but he is also an avid singer and streamer. Fei can often be found engaging with his chat and having casual conversations when he is not busy playing games.
In addition to his love for gaming, Fei is also deeply passionate about music and has aspirations to pursue a career in the industry. He often talks about his musical pursuits on his streams and is always excited to share his new creations with his fans, seeking their feedback and support.
Despite the language barrier that may exist for some viewers who do not speak Sundanese or Indonesian, Fei's friendly and welcoming personality shines through, making him a beloved and entertaining figure in the streaming community.
Sharkitron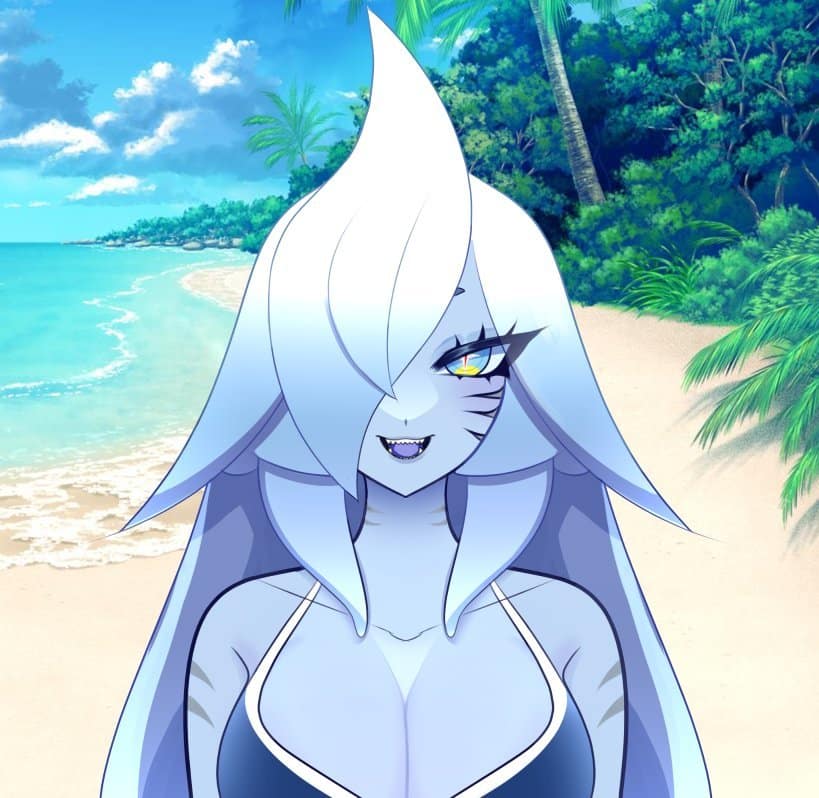 Being a VTuber who takes on the persona of a shark is becoming more popular among both boys and girls. Sharkitron is one such shark VTuber that began streaming in 2021 and has gained a loyal and dedicated audience.
Sharkitron streams a variety of content, from playing games like Monster Hunter to being trolled by chat or even trolling chat themselves.
They are known for being a friendly and enjoyable streamer to watch, especially during their horror streams which are both amusing and hilarious. I highly recommend giving Sharkitron's streams a watch.
Artemis Of The Blue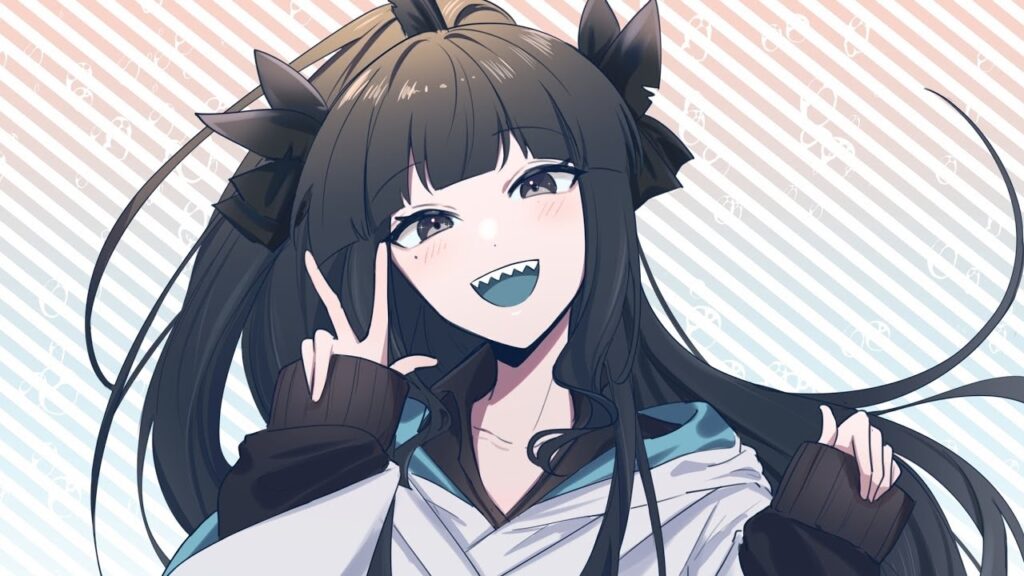 Artemis of the Blue is the last Shark VTuber on this list, and many people believe she is the second most-watched Shark VTuber. She made her debut in 2020 and quickly gained a lot of fans with her sweet and soft voice. Artemis often collaborates with other VTubers.
Even before her debut, she had already gained around 20,000 subscribers without streaming or having any videos on her channel, which is impressive.
Artemis has a wide range of interests when it comes to gaming, including Dark Souls, Risk of Rain, Metal Gear, Animal Crossing, and more. She doesn't focus on playing what's currently trending but chooses games that she is genuinely excited to play.
She is also the only VTuber I have seen streaming while playing Minesweeper. Someone even made a Minesweeper game just for her, a fun twist on the classic game.
Overall, Artemis is a really fun streamer to watch. There are lots of memes, inside jokes with her chat, lewd jokes, dry jokes, and very fun Risk of Rain collabs with other members of Atelier Live, among other memorable moments. I highly recommend checking her out.
Wrapping It Up
Shark VTubers are popular online content creators who portray themselves as sharks in their digital avatars. They offer a unique and exciting take on online entertainment.
From Gawr Gura's chaotic streams to Mako Fukasame's gaming and tech focus, there is a shark VTuber for every viewer. These VTubers provide entertainment for all ages and are sure to satisfy fans of sharks and unique content.
That's all for today! Check out our other articles if you are a fan of animal-themed VTubers. We have a bunch of articles on those!