Where To Find Indie VTuber Groups
Indie VTubers are more fun to watch as they have no filters and are creatively more independent. They don't have managers always breathing down their necks, so they end up doing the most spontaneous and funny things during their streams. They often form groups to make the collabs easier and to have each other's backs.
However, these indie VTuber groups are hard to find due to their low popularity compared to the famous VTuber agencies. We have compiled a list to help you find these indie VTuber groups and their members.
But first, let's discuss what we even count as an indie VTuber group!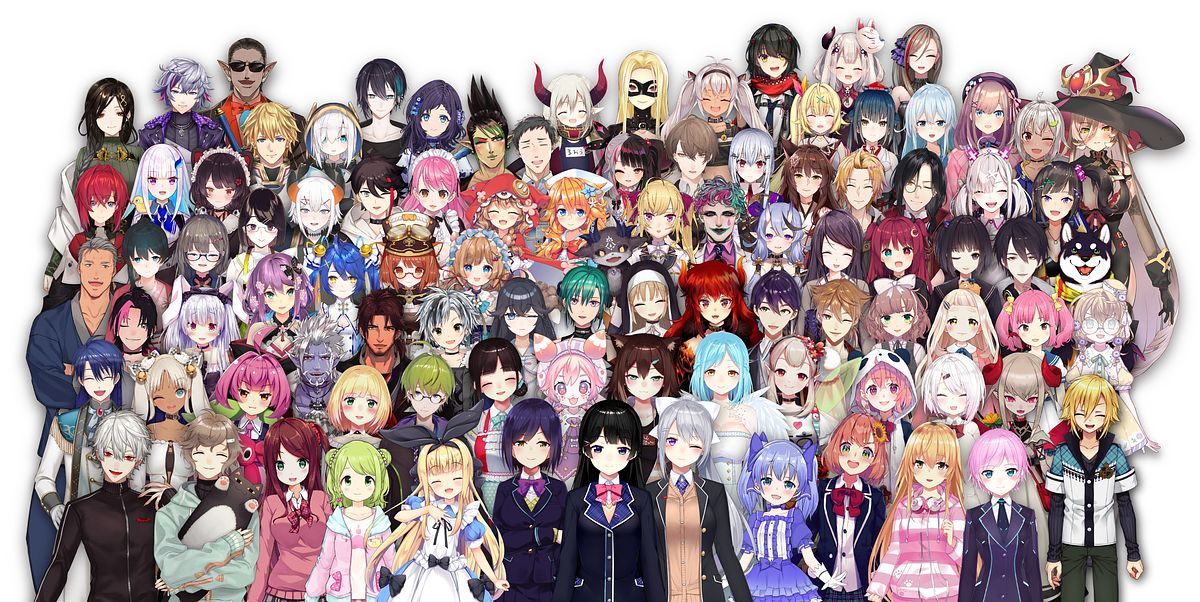 What Is An Indie VTuber Group & How Is It Different Than A VTuber Agency?
Indie VTuber groups consist of members who are independent VTubers. They are self-managing and do all the legwork in the back end for their streams. The back-end work involves getting sponsors, setting up collaborations, managing their finances, and much more.
The members are usually friends who want to form an identity for themselves. They usually aren't bound by any contracts, which is one of the many reasons for the high failure rate of professional VTuber agencies.
Another benefit is that they don't have to pay any managers or CEOs, so they keep most of the money they make. But on the down side, because of that they often have difficulties setting up collabs and getting sponsors, compared to famous VTuber agencies like Hololive, Nijisanji, and Vshojo.
However, being a part of an indie VTuber agency clearly has its perks. You get to be more independent with your content ideas, and you don't need to have any filters while streaming. That makes your streams more fun and engaging for your viewers. 
You also have the assurance that you're not getting exploited by a corporation. And believe me, many fans watch indie VTubers just because of that.
With all that out of the way, let's move on to our list of indie VTuber groups!
Where To Find Indie VTuber Groups
We were able to find many famous and some relatively new indie VTuber groups. Some of them are English-speaking VTubers, while others belong to the Japanese-speaking and Indonesian communities.
So let's get to the list of indie VTuber groups that might become your new favorite source of entertainment!
English-Speaking Indie VTuber Groups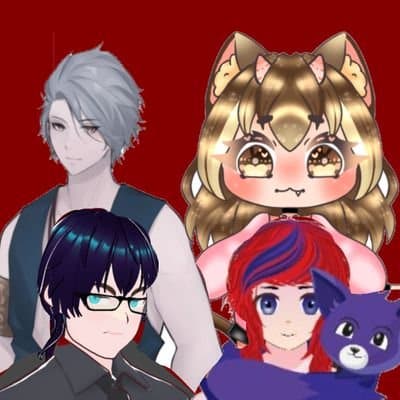 VTubers Awakening is a relatively small indie VTuber group that deserves your attention. They are a group of new indie VTubers, whose motto is to help their members achieve their true awakening and dreams.
Members

V-lish is a food-themed indie group that has gone inactive on Twitter recently. Some of the members are still active, so if food-themed VTubers are your thing, definitely check them out.
Members
Kaiteki Live or KaiLive translates to comfort or comfy. A perfect word for an indie group with the motto of providing a comfortable and chill atmosphere for its members to grow. They are pretty active with streaming.
Members

Live Style is a new English-speaking indie group in VTuber town with nonbinary and transgender VTubers. Their catchphrase is "Be fresh, be you." They currently have three members and are looking to expand.
If you want to start VTubing and fit their criteria of being transgender and nonbinary virtual talents, who are friendly, outgoing, and passionate about teamwork, you can try your luck with them.
Members

Virchu is an indie VTuber group with four members specializing in voice acting. All its members are active streamers, so I highly recommend paying them a visit!
Members

IV-A (or four A) is an English-speaking indie group with surprisingly three members considering its name. Looking at their Twitter, they seem fun and fans of a famous anime series, Spy x Family.
Members

Project CreatiVT is an indie group of seven members whose motto is "the world is your canvas." They promote creativity among the group, as their name and slogan suggest.
All seven members of Project CreatiVT are active streamers. So check them out for your daily fix of entertainment.
Members

Previously known as CyberLive, Aetheria Project is an indie VTuber group based in the US. Currently, there are seven members in the group. According to their lore, each member comes from a different world and is connected through Aetheria.
Now you can have a peek into their worlds as all of these members are active streamers.
Members
Invicta is a new indie VTuber group. It has five good-looking men as members. Their catchphrase is "𝖂𝖍𝖎𝖈𝖍 𝖕𝖆𝖙𝖍 𝖘𝖍𝖆𝖑𝖑 𝖞𝖔𝖚 𝖙𝖆𝖐𝖊?"
The members are fairly active streamers as they stream at least four to five times a month.
Members

VIBE is an indie group that strives to amplify and uplift the voices of black creators. They are dedicated to making a difference by making content, promoting the members of the POC community, and sharing their experiences.
Most of the VIBE's members are active streamers, so check them out.
Members
Japanese-Speaking Independent VTuber Groups
Four Heavenly Kings
The Four Heavenly Kings (四天王 shitennou) is an unofficial name given by the fans to some of the most famous and pioneering members of the VTubing community. The members of this group went on to become some of the most subscribed VTubers in the VTubing world.
Kizuna Ai, the most popular VTuber and one of the founding members of VTubing itself, retired back in February 2022. The channel is run by some of her friends, who appear on the streams as a group.
Members
Tenmakinin And ver.G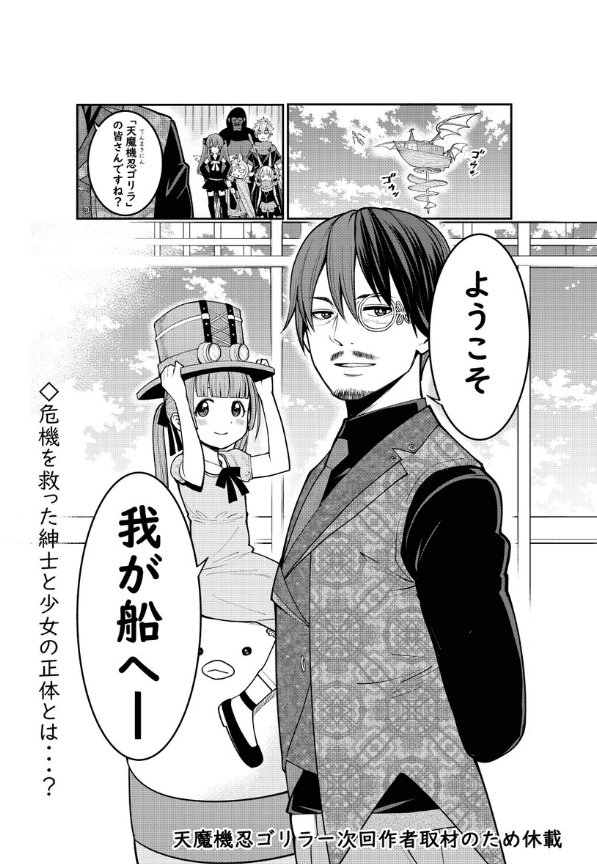 Tenmakinin and ver.G is another indie VTuber group and probably the first indie VTuber group to come into being. While some members remained in the game, others either quit or have been inactive for quite some time.
Memebers
JK Gumi (JK組)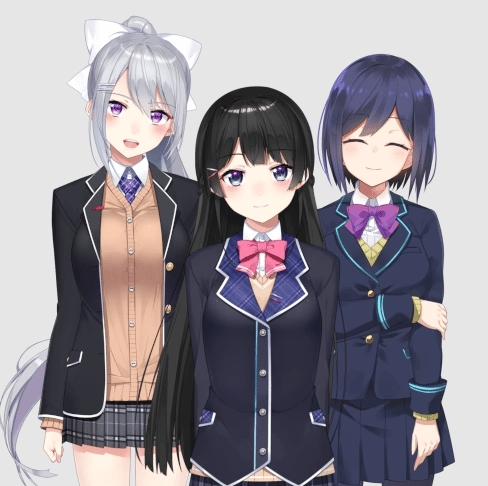 JK Gumi (JK組) is a short form of joshikousei gumi (女子高生組), which translates to high school girls' gang. Although the members of this group are also a part of Nijisanji, they have formed a trio that acts like an indie group. They all share a bond of being high school students.
The members of this indie group are all active as of this posting.
Members
Virtual Real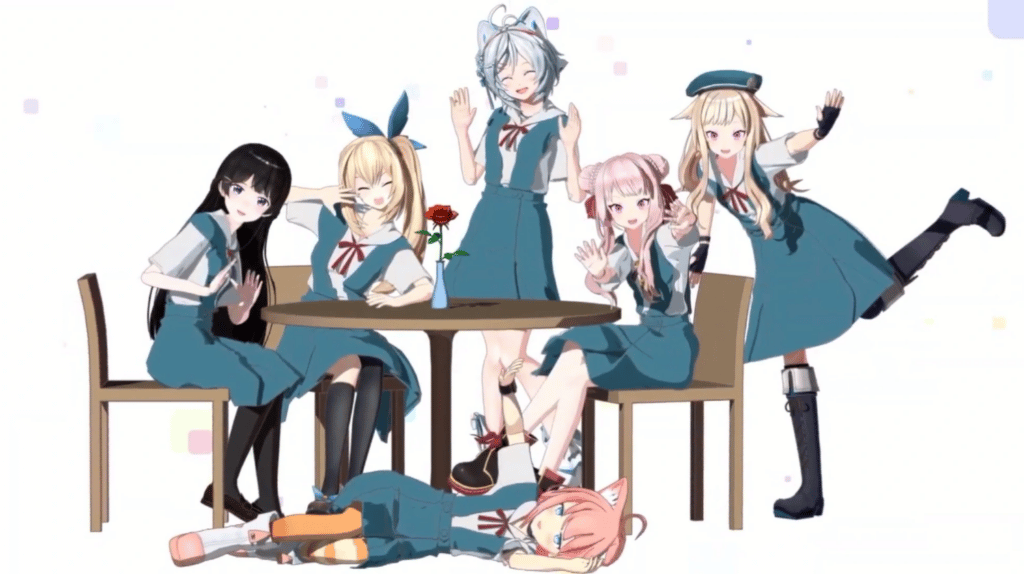 The Virtual Real (バーチャルリアル baacharu riaru) is an indie group that consists of six VTubers. They played the characters of an animated series, "Virtual-san wa Miteiru," produced by Lide. While they acted as an indie group once, now some of them are part of different VTuber agencies. All of its members are still active.
Members
BANs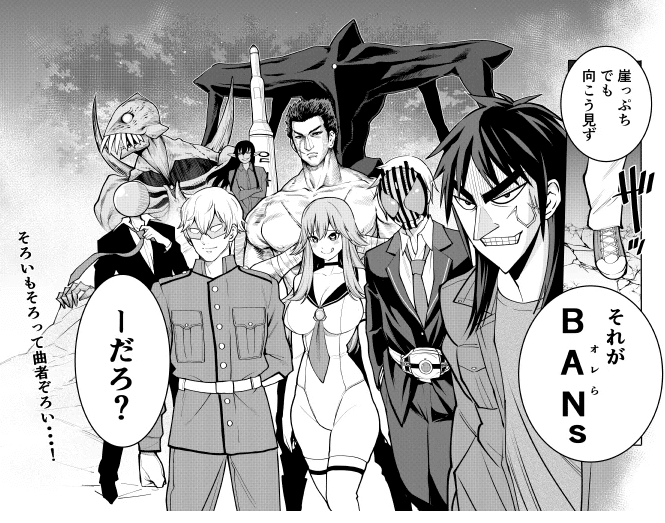 BANs is the most volatile group on this list as its members keep getting banned, mostly due to copyright infringement, while others are banned because of lewd behavior.
They kept adding new members almost at the same speed as they lost them. Yet they lost the race against getting banned, and their current members' list has shrunk down to two, of which only Tenkai Tsukasa is active.
Current Members
Seven Deadly Sins
Seven Deadly Sins might have ended as an indie group, but its members are still active. Most of them are a part of Nijisanji now.
Members

Guild CQ is another Japanese indie group that currently has eight members. These members are called "Guild Members."
All Guild members are active and regularly stream on YouTube.
Members

Non Legato, a new Japanese indie VTuber group in town, has four members, of which only イオリオ is currently active on YouTube.
Members

Atelier Live, a.k.a. AtoLive (アトライブ), is an indie group that consists of ten members. Most of their members actively stream on YouTube and Twitch.
Members
Chamomile Tea Party is an active Japanese indie group consisting of eight members.
Members
Indonesian Independent VTuber Groups
They are an independent VTuber group based in Indonesia and committed to managing and supporting independent VTubers to infinity and beyond. Most of its members are active, while some retired a year ago.

Members

They are another vibrant group of independent VTuber who are all insanely active streamers. If you are someone who has high entertainment needs, you need to give them a shot.
Members
Wrapping It Up
Indie VTubers are so much fun to watch. And when they form a group, most spur-of-the-moment things happen that lead to invaluable experiences.
We have listed down all the indie VTuber groups we could find, and we hope you find your next favorite VTubers from them!