How To Commission a VTuber Model
So you have decided to take on VTubing as a career. The first thing you need to achieve your dreams is a VTuber model. There are two ways you can get a VTuber model: make it yourself or commission an artist to create a VTuber model for you.
In this article, we will help you with both options, but most of our focus will be on how to commission a VTuber model.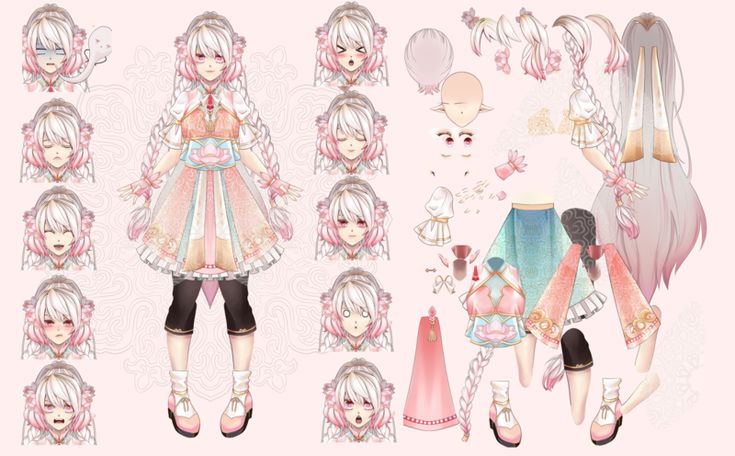 Should You Make Your Own VTuber Model or Commission An Artist?
Although making your own VTuber model offers a lot of benefits, however, it has more cons than the benefits it provides. All is well if you know how to draw and rig your VTuber model in software like blender. Nonetheless, if you don't know any basics of making your own VTuber model, then I would highly recommend investing the time you will spend on learning to make a VTuber model somewhere useful. Maybe you should invest your time in coming up with the ideas for the lore of your VTuber model or anywhere else related to your career as a VTuber.
You will be learning to become an artist yourself. If that is your goal, then we have an excellent guide on making a VTuber model yourself.
I highly recommend commissioning an artist to make a VTuber model and for that, keep reading this article for some talented artists we found for you.
Where Can You Get A VTuber Model Commissioned?
There are many platforms where you can get your VTuber model commissioned, but our favorite one is Fiverr for the following reasons:
Affordability: There is healthy competition within the platform, allowing you to get ridiculously low rates on a custom VTuber model.
Protection against fraud: On Fiverr, you get the buyer's protection, which means even if the artist delivers the VTuber model and you are not satisfied with the result, you will get your money back.
Ease of commissioning an Artist: The artists have already made gigs for you. You must select a package according to your needs, communicate with them properly, and VOILA! Your VTuber model is commissioned.
How Do You Differentiate A Good Artist From A Bad One?
Although you are protected on Fiverr against fraud, your time is also an investment, and you won't get that back in case of a bad hire. So, to save your time, we have identified some signs by which you can tell a good hire from a bad one.
Signs Of A Good Hire
Developed Portfolio
The artist you are considering commissioning should already have done some projects and have some samples of VTuber models to show.
Good And Genuine Reviews
The professional VTuber model artist should have a good amount of genuine reviews; I wrote genuine for a reason: some freelancers get fake reviews on platforms such as Fiverr. So what you can do is carefully read each artist's reviews. You can usually tell the natural ones from the phony ones just from the tone and honesty of the reviews. So pay attention to the details.
In-depth About Me
The honest artist usually has an in-depth about me page so you can know them better, and a good artist always has his experience to boast about, so look for an artist with an excellent in-depth about me page so you can know your hire better.
Good Communication
A good VTuber model artist will never beat around the bush and will always be transparent with their communication. They will give you an achievable delivery time and set accurate expectations for you, so you don't get disappointed with the outcome of their work.
Signs Of A Bad Hire
Lack Of Portfolio
A lack of portfolio means that either the artist you are looking into is a newbie and doesn't have a lot of experience, or they don't even have the skills and are just wasting your time. Either way, it is a red flag, and you should stay away from them.
Bad Design
If they do have some samples of previous work to show, please pay attention to those samples. If they do not adhere to your quality standards, stay away from that artist.
Bad Communication
Try to hire an artist that speaks your language fluently. That way, there won't be any communication gap that might lead to a bad result.
I know that all of these do's, and don'ts might scare you. That is why we already did a lot of research for you and came up with a list of artists you can commission for your VTuber model.
Don't worry; we did all the background checks; however, you should do your due diligence.
The Best Custom VTuber Model Commission Services
Now some of you might want a 2D VTuber model for yourselves, and others might wish to commission a 3D VTuber model. We have got you covered either way. We chose some of the best VTuber model commission services available on Fiverr for both 2D and 3D VTuber models.
The Best Custom 2D VTuber Model Artists
Totochomp is an excellent live 2D VTuber model artist from the Philippines with affordable packages and a decent number of reviews. Working with Totochomp, your VTuber model will cost you from $350 to $500, depending on your chosen package. He is a level 2 seller on Fiverr, meaning he has a good amount of experience creating live 2D VTuber models.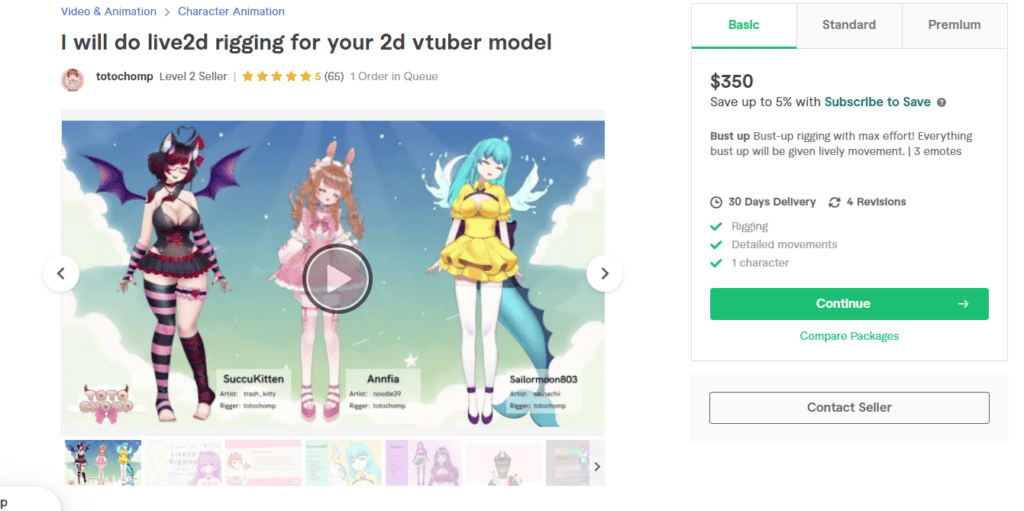 However, you will need a drawing of your VTuber model as the only thing he does is rigging according to the FAQ section of his gig.
Currently, Totochomp has 65 reviews, all 5-stars, which means many people agree with me when I recommend Totochomp for commissioning your first live 2D VTuber model.
Nikhilsapra is another great artist from India. With over 50+ positive reviews, Nikhilsapra offers fantastic live 2D VTuber model rigging and drawing services, so it is a one-stop shop where you enter with a mere idea and come out with a fabulous-looking 2D VTuber model.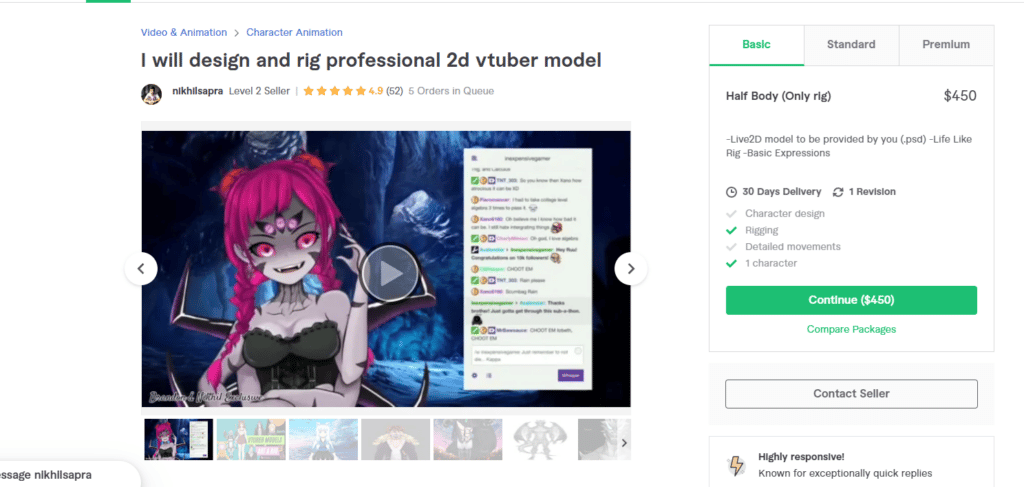 Nikhilsapra offers his service from $450 up to $1,000, according to your chosen package. For your first 2D VTuber model, I highly recommend commissioning Nikhilsapra as, according to his reviews, he is of great help, especially to those new to VTubing.
Risovaka is an excellent artist from the USA, which means you might have lower chances of communication errors working with her as she is a native English speaker. Besides that, she has 550+ positive reviews on her profile which guarantees the excellent quality of the VTuber model she will make for you.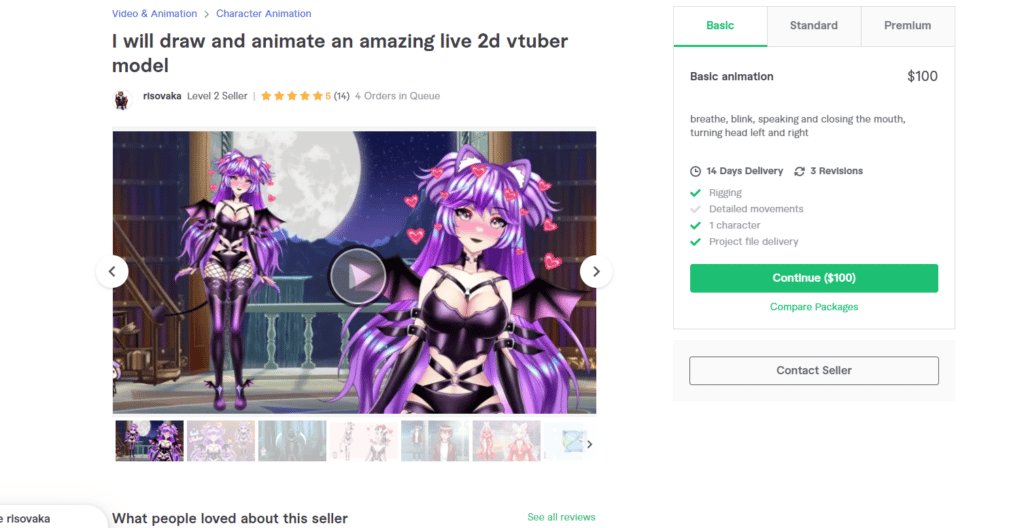 Risovaka is also relatively affordable when compared to other artists on the list. Her pricing starts from $100 and goes up to $340. However, this pricing doesn't include the drawing of your VTuber model. You will have to pay an extra $100 for full-body art.
Xiaojing1 is one of the most in-demand artists on Fiverr. With over 750 reviews, 5 years of experience, and a stellar portfolio, Xiaojing1 is an excellent choice as an artist for your live 2D VTuber model.
Xiaojing1 from China is the most experienced artist on Fiverr when it comes to VTuber models. The price she demands for her services starts from $200 and goes up to $750, which is quite reasonable, considering her experience in the field.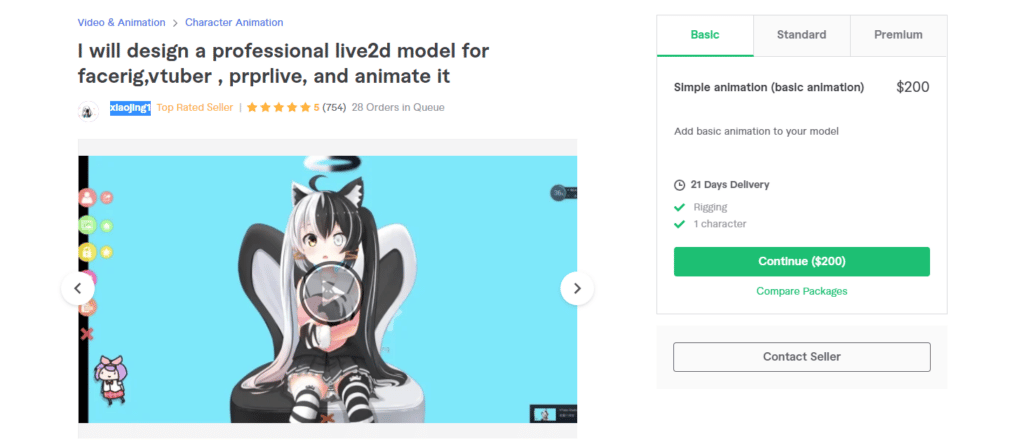 However, her reasonable pricing and experience come at a cost: you may have to wait quite a bit for your VTuber model to be delivered. As of now, there are 25+ orders in her queue, which is understandable as she is the Top-Rated artist on Fiverr.
The Best Custom 3D VTuber Model Artists
Pierreschiller is the cream of Fiverr talents, which means he is one of the best artists available on Fiverr for custom 3D VTuber models. According to his Fiverr profile, he has worked for great companies such as DeepMotion, which increases Pierreschiller's credibility by many folds.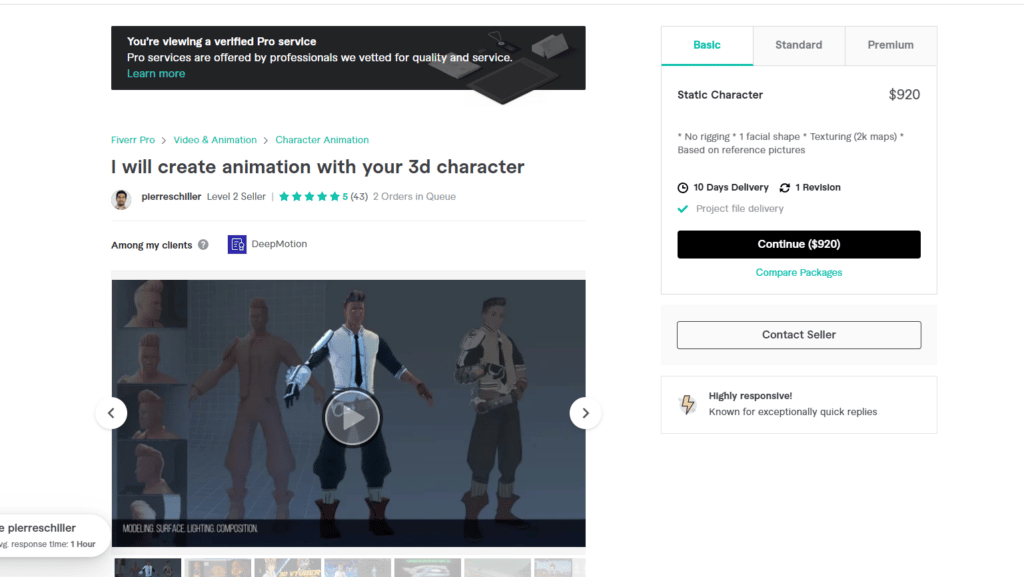 With such a great portfolio, his pricing automatically comes with a premium. His basic package starts at $920, and the premium package goes up to $3,800 if you choose 14 days delivery.
Yet his pricing seems reasonable looking at his portfolio and the number of happy clients he has dealt with. He is a "Pro Seller" at Fiverr, which means that even Fiverr vouches for the quality of his work.
Wallace_vv is a relatively new artist compared to the other artists on this list, as he currently has only 3 reviews, but all of them are 5-stars. His work involves rigging and Blendshapes for creating a 3D VTuber model.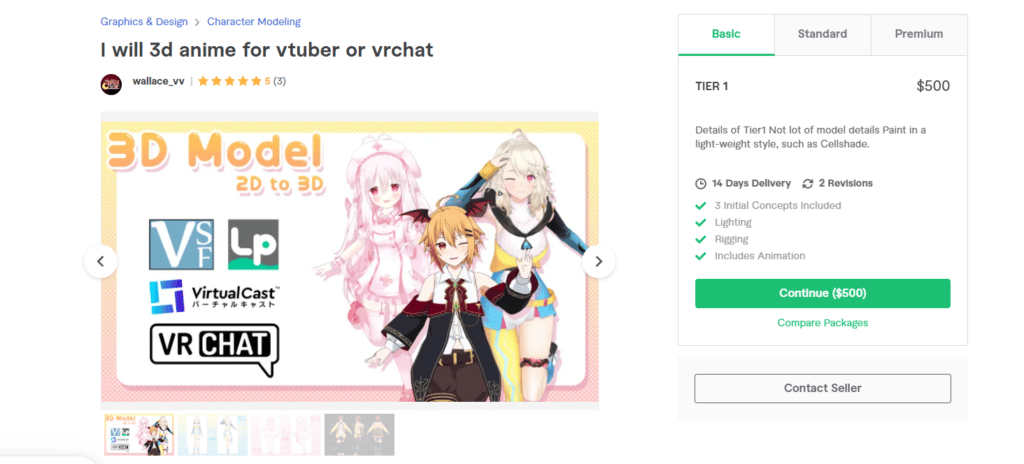 Wallace_vv is from Thailand, and he offers his services starting from $500 and going up to $800 for the tier 3 package. But before placing the order, kindly message him on Fiverr to discuss the details, as mentioned in his gig description.
When it comes to a custom 3D VTuber model, Aesopplays is one of the best artists available on Fiverr. The proof of that is the "Fiver's Choice" badge he flaunts on his profile. Aesopplays is from the Philippines, and he uses VRoid studio to rig your 3D VTuber model.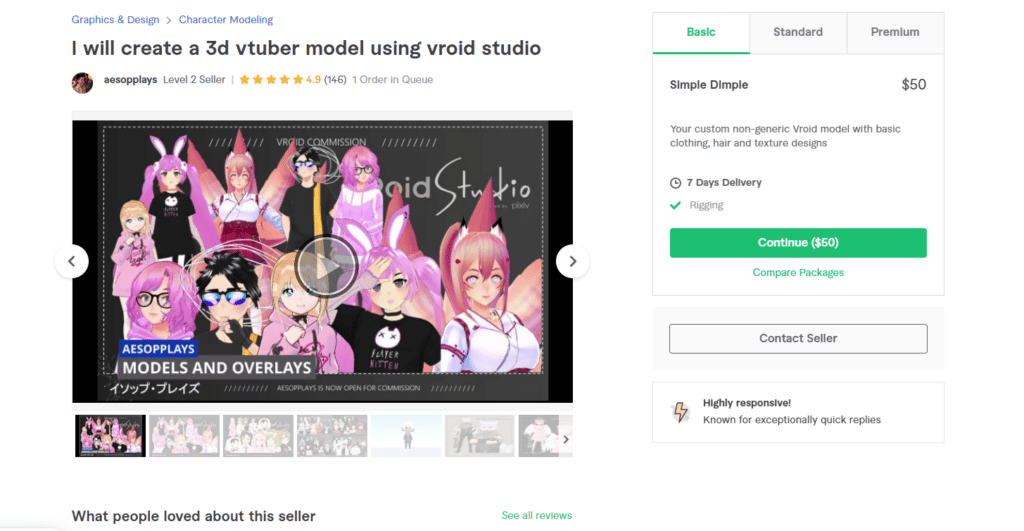 VRoid studio offers basic rigging capabilities; hence your 3D VTuber model will only have fundamental movements, which is why Aesopplays is so affordable. His pricing starts at $50 and goes up to $90.
Aesopplays has 150+ positive reviews on his gig, and they all vouch for his quality of work.
What Are The Requirements For Commissioning A VTuber Model
The most important thing you need for commissioning a VTuber model is a VTuber character reference sheet. I can't stress this enough, the better your character reference sheet is, the better your VTuber model will be.
Suppose you have mentioned all the ideas and details in your mind about your VTuber model in your character reference sheet.
In that case, there will be a meager chance of miscommunication between you and your commissioned artist. It will save a lot of your time explaining small details of what you want in your VTuber model to the professional artist.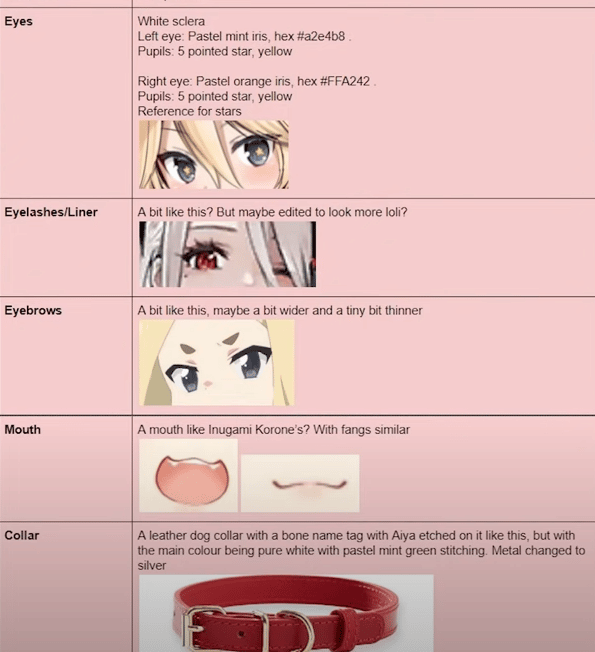 So ensure you have filled in as much detail about your VTuber avatar as possible in the VTuber character reference sheet. We have already done a detailed article on making a character reference sheet for your VTuber avatar, so if you are confused, please read that article.
Also, some of the artists mentioned in the list above will not draw your VTuber character for you, or they will charge extra for that. So make sure you have a drawing of your VTuber character before approaching any of these artists. And for this purpose, please refer to the article on the VTuber character sheet that I mentioned in the previous paragraph, where you can find excellent artists that will happily draw your VTuber character for you.
What Is The Cost To Commission A VTuber Model?
Commissioning a Vtuber model can cost anywhere from a mere $50 to $4,000, depending on your needs. Usually, a 3D VTuber model costs a lot more than a live 2D model due to all the rigging and blendshapes that the artist has to do, which takes time and effort. So, if you are in the market for a 3D VTuber model, prepare your pocket for a big dent.
Following is an interesting video that explains the relation of your budget to the quality of the VTuber model you get.
How To Create Your Own VTuber Model
Although we do not recommend you to go down this road, if you have the basic skills in software like blender or VRoid studio, you can give it a shot.
For this purpose, we have already created a detailed article on creating your own VTuber model. You can take a look at that, and it will be helpful to you.
Conclusion
So, hopefully, we have helped you with commissioning your first VTuber model as we have chosen some of the best talents available on Fiverr for you. We have also mentioned the budget you will need for commissioning a VTuber model and the things you will need to hire an artist to create a VTuber model for your VTubing career.