How To Celebrate A Very Anime Christmas!
It's that time of year again where the stockings are hung, lights strung around the house, and visits to the emergency room seem to skyrocket along with that electricity bill. While many of us in other countries only get to experience Christmas during the month of December, have you ever noticed that in anime & movies, in almost any anime, you'll get to experience the joys and love of Christmas no matter what season it is? Well, technically, it's more prominent in slice of life, school life, or harem anime, but you get what I mean.
While you may know how your country celebrates the holiday, have you ever thought about how Christmas is represented in anime? How do your favorite Christmas characters really celebrate this special holiday? You may not even realize how differently Christmas is celebrated when you watch it in an anime because it all looks the same, right? Sorry, it's not.
But then, how do you really celebrate an anime Christmas? First of all, it's important to know the history behind Christmas in Japan. And don't worry, we'll have some great recommendations for anime with special Christmas episodes and movies in general so make sure to pay attention!
A Christmas Story
Christmas was a day first appointed to celebrate the birth of Jesus Christ, but in actuality, Christ's birthday is not on December 25th. It was originally one of the days on which the pagan festival Saturnalia fell on. Saturnalia was a week-long festival in which everything closed down and people could commit crime as they pleased without consequence. Did anyone else think of The Purge? Christians wanted to turn Saturnalia into a Christian holiday so they made it the celebration of Christ's birthday and removed the hedonistic activities previously associated with the date.
Christmas will always be as long as we stand heart to heart and hand in hand.

-Dr. Seuss
As seen in a few episodes of the Samurai Champloo anime, Christians were actually persecuted in Japan during the Tokugawa era and forced into hiding. During the Meiji restoration, Christianity was made legal again, but that does not mean it has continued to rise in Japan. About less than 1% of the entire country of Japan is Christian. But then why is Christmas special in anime?
Christmas in Japan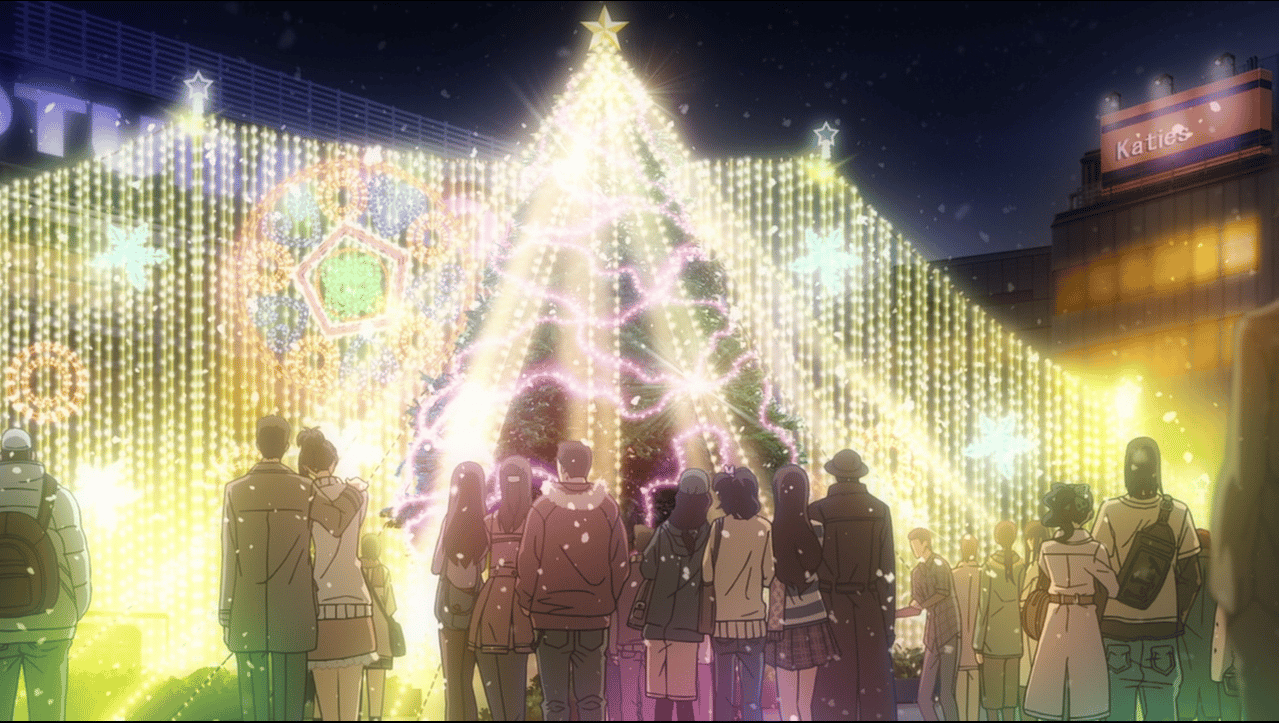 Christianity didn't exactly take off in Japan the way it seems to have in South Korea, so Christmas isn't the religious holiday that it represents in the States, though many families here still celebrate the holiday without any religious backgrounds. Since Christianity didn't take off in Japan, Christmas is a holiday that's only been celebrated for a couple decades in Japan rather than the centuries across the world.
Commercial Holiday
Today, Christmas in Japan is a commercial holiday and is not officially celebrated, but that doesn't mean people don't. People will go out of their way to celebrate the holiday, but usually the celebration is at night and on Christmas eve rather than Christmas day.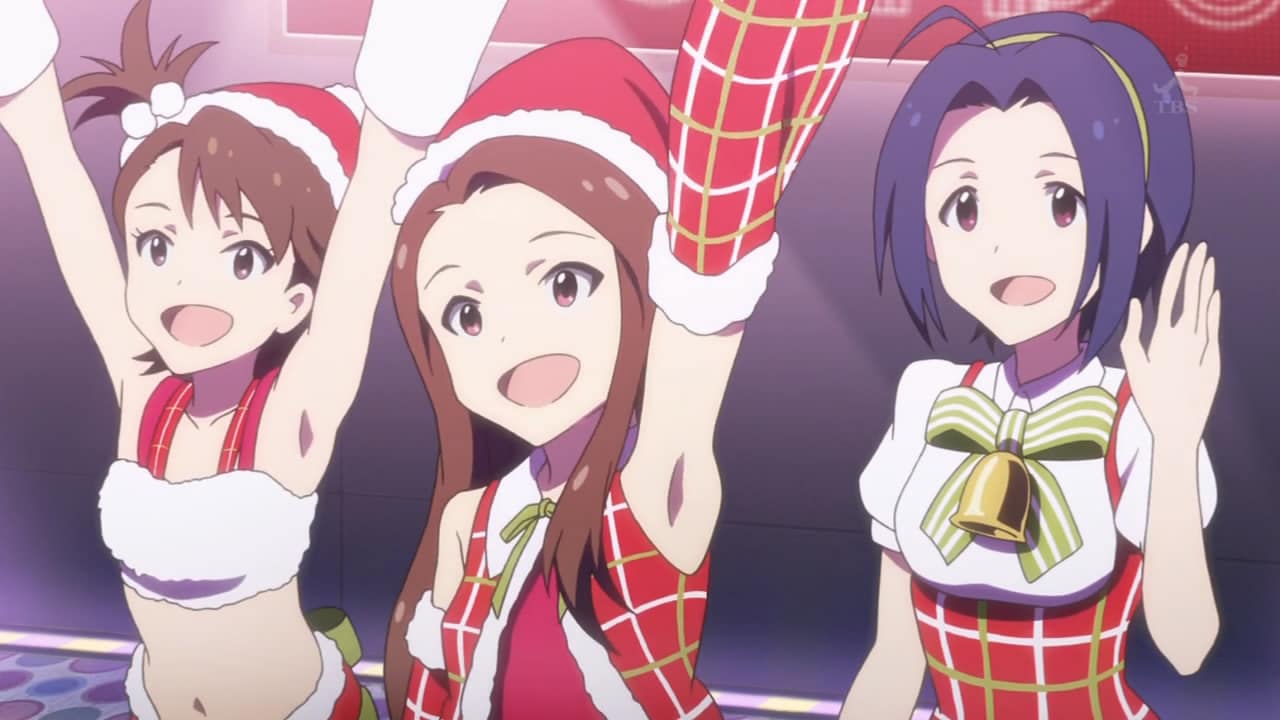 Unfortunately, since it is not an official holiday, many people still work or go to school on both Christmas eve and Christmas day. That's usually when you see your favorite anime Santa girls selling Christmas cake and being merry.
Many other people work, too, as you can see in a few episodes of the The Idolm@ster anime, where the girls are expected to continue putting on concerts and taking on jobs even on Christmas. Despite the hard work, everyone still works with a smile on their face to bring cheer to others who are celebrating the holiday. Just take the Denki-Gai Honya San anime, where they sell another type of Christmas cheer to lonely hearts.
Love In Anime
Now, Christmas is a day for friends and family. A day for spreading holiday cheer, right? Nope, check that idea at the door. While there are many anime that may lead to the misconception that Christmas is about friends and family, in actuality, Christmas is all about couples in Japan!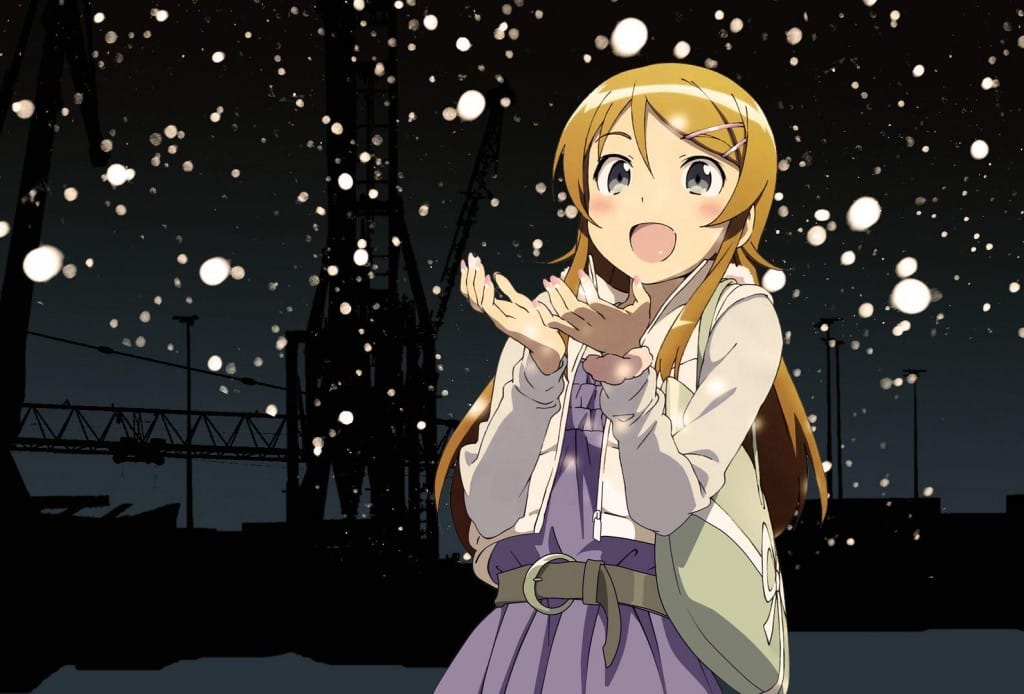 Dating on Christmas is more serious than some other occasions. Couples dress up and go out to more expensive restaurants. They do something more upscale. It's a special day. The OreImo anime does a great job at showing how a lovely Christmas date should be done! Kyousuke treats Kirino very lovingly, giving her everything she wants, and even takes her to a hotel. OK, stop imagining H things! Kyousuke just shows how well boy treat their girl on Christmas. Of course, let's not all take his course of action, if you know what I mean…
You can even see how special Christmas is for couples in every episode of Amagami SS, which is an anime specifically about couples on Christmas with a lot of love. Yeah, it's a very special day for couples! Who wouldn't want to be in a relationship with an anime girl or boy this Christmas?
How To Enjoy Christmas Like In Anime!
I have always thought of Christmas as a good time; a kind, forgiving, generous, pleasant time; a time when men and women seem to open their hearts freely, and so I say, God bless Christmas!

-Charles Dickens
If you're looking to celebrate Christmas the way they do in anime, you may want to consider a few things. As evidenced in some Tonari no Kaibutsu-kun and Kimi ni Todoke episodes, friends get together and throw Christmas parties – even in anime!
1. Parties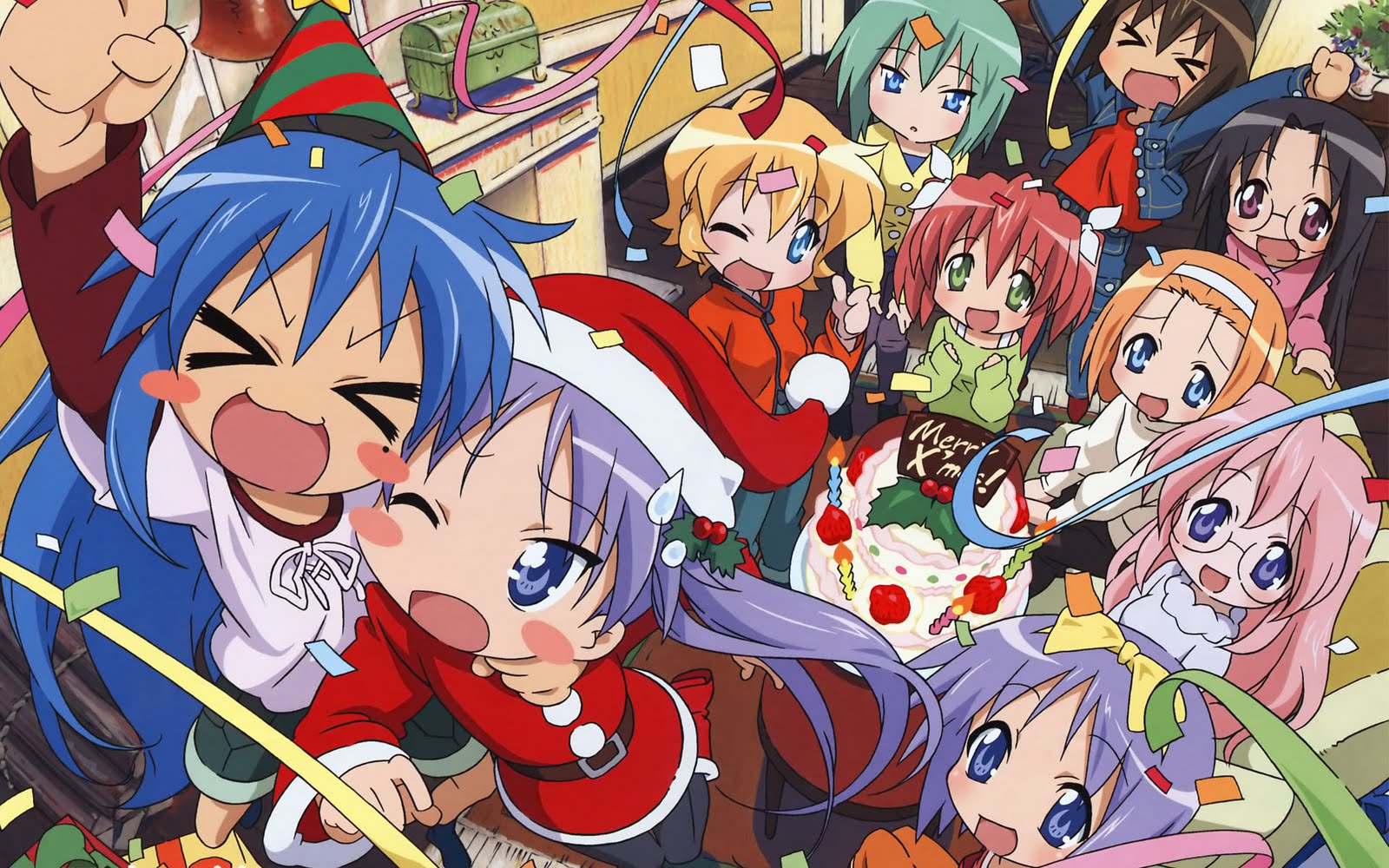 Even though the holiday is more focused on couples, single people have a good time together too, although sometimes, some single people may be a bit…testy. For the most part, friends and family alike join together and celebrate the holiday. There's something that I noticed was prevalent in anime Christmas parties: costumes. Dress up as santa, a sexy Mrs. Klaus, or put on a pair of your favorite animal ears because how else should you dress? Maybe you'll attract that anime boy you've been chasing after on this Christmas day.
2. Decorating
Decorating your house for an anime Christmas can be a fun activity too! While the Japanese generally decorate their house with simple lights and ornaments, and their trees with paper decorations, you can get a little bit more creative if you'd like. There is an assortment of anime tree decorations to deck your tree out with!
3. Food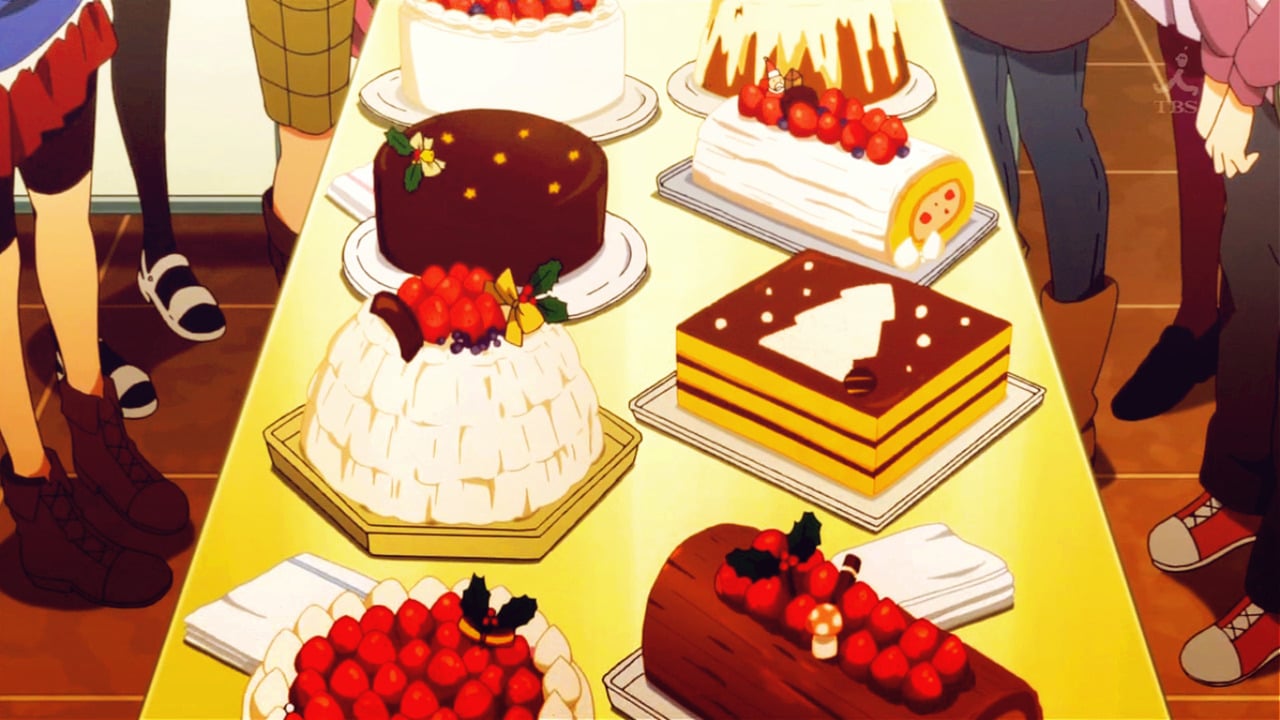 What says "I love you" more than food in anime? The typical dish served on Christmas is fried chicken, especially Kentucky Fried Chicken. Starting in October, you can pre-order your bucket of chicken or wait in line for up to 6 hours on Christmas Eve to grab your bucket. It may sound surprising to you that KFC is a Christmas dish, but it explains why in the Bakuman anime, Mashiro brings chicken over for Christmas. Doesn't thinking of karaage just make your mouth water?
Now, the most evident dessert for Christmas that you'll see in any Christmas special or Christmas episode is the
Christmas cake! And no, I'm not talking about a fruit cake because that's no one's favorite dessert. Christmas cake is usually a sponge cake with a creme filling and topped with fruits like strawberries. Sound familiar? You'll see your favorite characters bringing cake to the party, selling it dressed like as a Christmas anime girl or boy, and consider buying it once Christmas is over. They are everywhere! It's no wonder why there was so much cake in The Idolm@ster. Now, if you only lived in Tokyo, you'd find that you could celebrate a pretty cool anime Christmas with anime-themed Christmas cakes.
4. Gifts
But you can't forget the gifts! Gift giving is special for Christmas. As you've seen in Kimi ni Todoke, handmade gifts are common gifts given to loved ones in anime- but if you're not crafty, don't freak out. You can always give an awesome anime gift to your boy or girl on Christmas. Who wouldn't want that?
5. Watch Anime!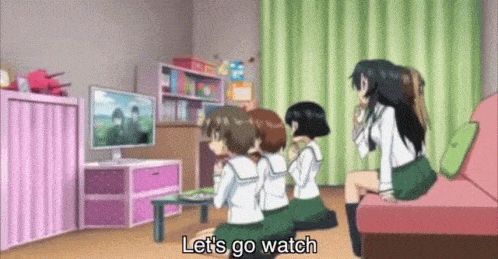 Of course when you're ready to celebrate an anime Christmas, you can't forget to enjoy anime Christmas specials too! Some ones to note would be the Tokyo Godfathers movie, A Very Digi Christmas (Digimon), Itsudatte My Santa!, and the Shirokuma Cafe Christmas anime, but there are so many Christmas specials, don't forget to watch your favorite ones for this season!
Have an Anime Christmas
Now, it's time to celebrate an anime Christmas! So go on and get out there, have fun with your loved ones and your favorite anime. It's all in the season. Now, enjoy your Christmas and have a happy holiday – and don't forget to watch movies and anime that fit the bill so that you can get closer to your loved ones!
And if you're looking for magic and romance anime to get in the mood, or want to get ahead of the game and plan for a very anime valentines, we've got just the articles for you!