Dream Face Reveal & Some Interesting Facts About Him
The mega-famous YouTuber known as Dream has been living life behind a mysterious mask for most of his career, keeping everyone, even his fellow content creators, guessing.
At a youthful 23-year-old, this content creator shot to stardom by crafting Minecraft "let's plays" and pulling off lightning-fast speedruns, all while amassing a colossal fan following of more than 30 million subscribers. And all the while, he maintained his cloak of secrecy.
But then, after an absolutely epic hype campaign, Dream finally dropped the video everyone was waiting for. He unveiled his face in a YouTube video that has already racked up a jaw-dropping 58 million views and counting.
Following this video, there was a huge backlash that he had to face, which really reveals the toxicity of the online world.
In this article, we'll cover his face reveal, the hate he received, and some interesting facts about him. So, read on!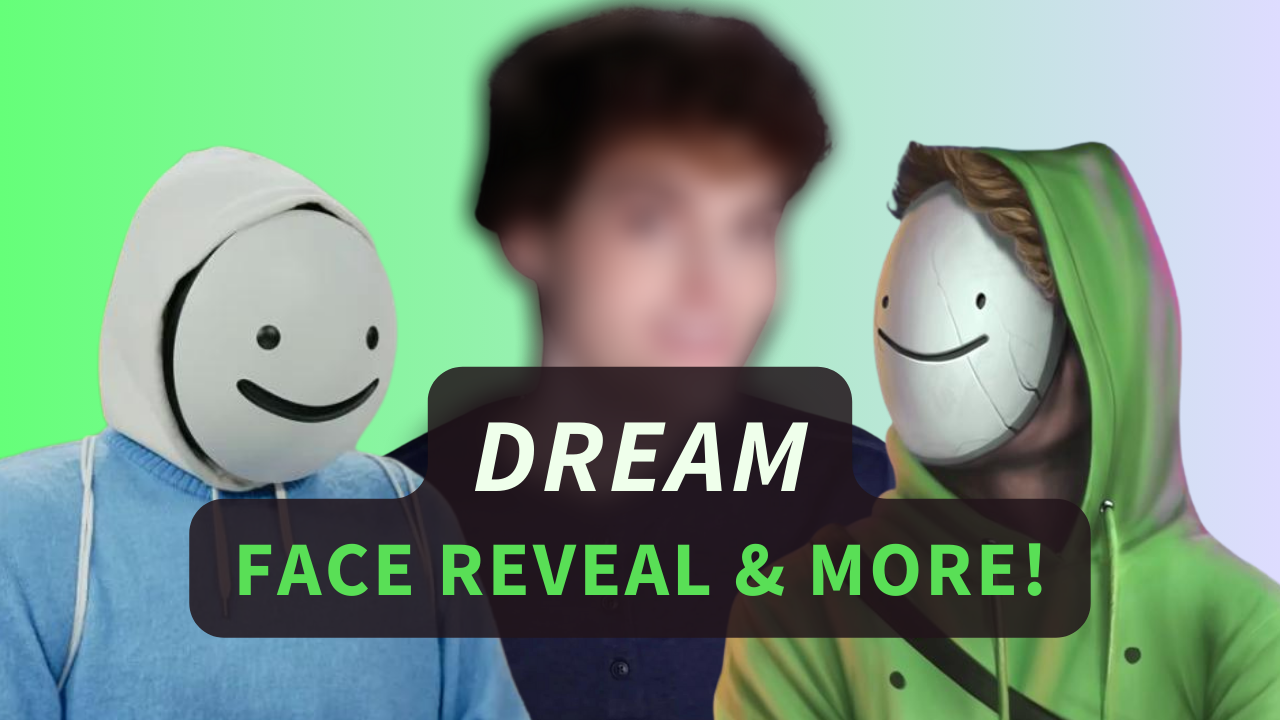 Who Is Dream?
Clay, the legendary streamer Dream (aka DreamWasTaken and, once upon a time, DreamTraps and GameBreakersMC), is the top gun in the Dream Team, a squad of YouTube pros who dish out epic Minecraft content with their custom plugins.
Among the trio, Dream's got the biggest army of subscribers, and he's been grinding on his YouTube channel the longest. You know him for making Minecraft Manhunt popular, and he's the boss of the exclusive, invite-only Dream SMP server.
His Streaming Career
Dream's YouTube journey kicked off with a video titled "sand trap or best trap ever!!!!!!." But his real breakout moment came when he starred in "Switcher Levitator Trap Tutorial" on August 26, 2013.
In the early days, Dream's channel was a slow burner, stuck around the 1,000 subscribers mark from 2014 to 2019. Then, in 2019, things went really great for him.
He hit the big time when he ventured on a quest to uncover the world seed for PewDiePie's Minecraft world. From that point on, he kept the fire burning by cranking out content about his custom game-changing plugins and collabs with his crew.
Dream wasn't always known as Dream, though. After the demise of MCPvP, he rebranded as GameBreakersMC, where he delved into game exploits on servers like Mineplex.
But it was more of a chill phase, and he decided to go back to being Dream around May or June 2019, even giving his video library a makeover. And the rest, as they say, is YouTube history.
His Username
Dream used to go by the name DreamTraps, as you can see from his YouTube link. But in February 2019, he snagged the epic name "Dream" in the Minecraft world, and it became his ultimate persona and brand.
Meeting Sapnap
Him and Sapnap's paths crossed back in the MCPvP days when he threw his Skype out there, asking if anyone wanted to be buddies. Sapnap jumped on the opportunity and said "yes," and that's how their epic friendship began. At the time, Sapnap was just twelve, while Dream was thirteen.
Meeting BadBoyHalo
Dream's journey in the gaming world also led him to cross paths with BadBoyHalo on MCPvP. When MCPvP closed its doors, BadBoyHalo extended an invitation to Dream to join the staff of his new venture, MunchyMC.
Fast forward to today, and he is not just a staff member; he's a co-owner of the server, and he's got the reins when it comes to the Prison game mode.
The Charity Livestream
On October 18, 2022, Dream and Technoblade's dad teamed up for a heartwarming livestream in honor of Technoblade's memory. They reminisced about many of Techno's legendary tales.
As the stream neared its conclusion, Dream dropped a bombshell: he shared that he had something epic in the works—an important Minecraft event that he was cooking up. And this event was all in tribute to Technoblade. He teased that this big event was going down soon, and he was bringing all his gaming pals along for the ride.
Dream's Famous Face Reveal
Before Dream's grand face reveal, almost no one beyond his inner circle had a clue what he looked like. In an interview with Anthony Padilla, he spilled the beans that only a few online homies, like Sapnap and ItsAlyssa, were in on the secret. He even hinted that George, one of his closest gaming pals, hadn't laid eyes on him yet.
As the Dream Team began scheming up some real-world content, Dream decided it was time to drop the big reveal. Originally, he had planned to do it early if George could make the move to the US before Christmas 2021. But alas, George's visa plans fell through, so Dream held off until his buddy could join him stateside.
After building up the hype for three days, with his content creator buddies sharing their reactions to his face, he finally hit the upload button on the face reveal video on October 2, 2022. The internet practically exploded with excitement!
After the reveal, he started flexing more face pics on Twitter and Instagram, many featuring his gaming crew of George and Sapnap.
Here are some of the photos where Dream revealed his face: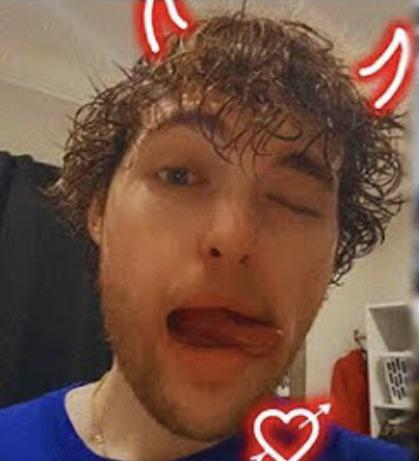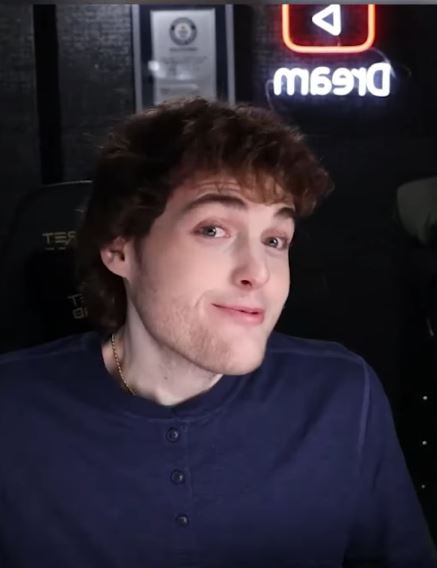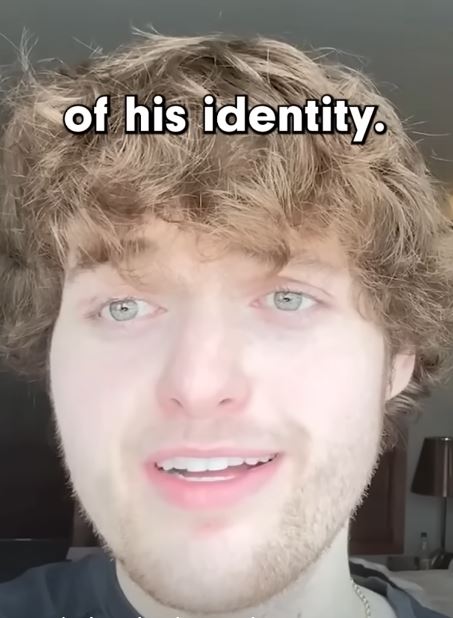 Here's the video where he revealed his face:
The Backlash After Dream's Face Reveal
After Dream's massive face reveal video, the internet went into a frenzy. While some peeps had his back, plenty of others, even some die-hard fans, started throwing shade at his looks. Memes, Trollface comparisons, and a few folks who jumped ship once they saw his face—it was all part of the deal.
This wave of hate lasted for months until Dream pulled a 180 and decided to mask up again. He blamed it on the "insane hate" and vowed to rock the mask whenever he ventured out. He went full throttle, wiping his face reveal video from YouTube and nixing photos showing his face, even some iconic collabs with MrBeast.
His u-turn on the face reveal triggered a range of reactions. Some poked fun at him for going back to the mask, while others kept their skeptical glasses on, especially after TikTok hinted at a new single called "Until I End Up Dead." Some thought the TikTok sounded like pure sarcasm, making them question Dream's real intentions.
This whole saga shines a light on the murky side of fandoms for faceless creators. You see, many Twitch streamers and YouTube stars choose to keep their real faces under wraps to shield their private lives and dodge online hate. Creators like Corpse Husband have been pretty clear—they'll never do a face reveal, and it's all because of how harsh the online world can be.
The face reveal game can be quite the rollercoaster, don't you think?
Wrapping Up
As TikTokers and YouTubers climb the fame ladder, they often get turned into brands. The content creator becomes just another piece of the content, and sometimes, basic human decency gets drowned out in the online noise.
What's unique about content creators compared to traditional celebs is that they're in direct contact with their fanbase regularly. You almost come to expect some level of drama when controversy hits, but it's unexpected when it's about something as personal as a face reveal.
In the midst of all this online toxicity, Dream's face reveal video dropped a positive bombshell. He wrapped it up with an uplifting message, letting his fans know he's "living proof" that anyone can reach the big leagues.
If you enjoyed this post, we have another one lined up for you that you'll love. It's about 13 famous VTubers who revealed their faces. So do check that one out.
That's all, folks!