PACKGOD Face Reveal & Exploring The Conflict With Leg
Drama is pretty common in the streaming industry, with rivalries and controversies popping up left and right. One name that's been making waves on YouTube and social platforms is PACKGOD, the lit American YouTuber who's become synonymous with roasts, diss tracks, and epic one-liners.
With his no-holds-barred approach, he takes aim at some of the biggest names in the YouTube scene, leaving no one unscathed. And he doesn't pull punches, either. He's all about that packing style, where he's serving up diss tracks that are spicier than your grandma's hot sauce.
But the thing we'll be talking about the most in this article is his rivalry with his ex-best friend, Leg, which resulted in PACKGOD revealing his face and identity. So read on!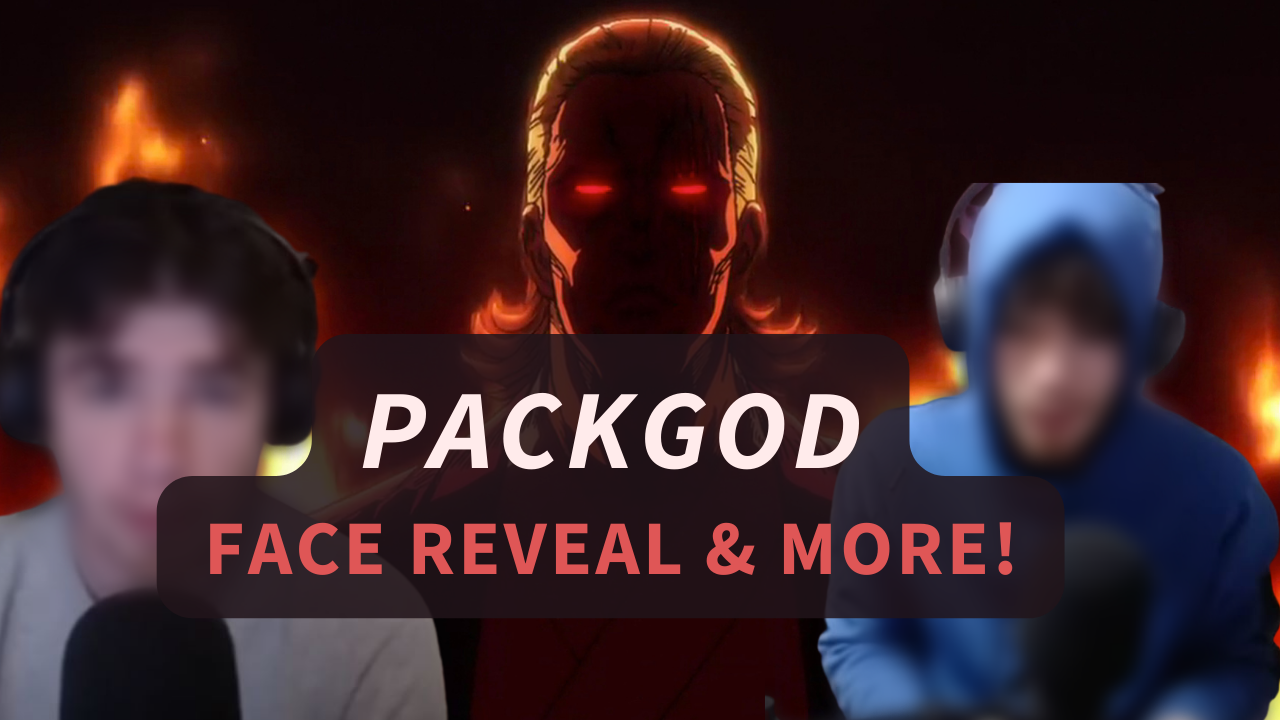 Who Is PACKGOD?
Elias Lichten, aka PACKGOD, is a lit American YouTuber famous for straight-up roasting and packing folks on Discord and dropping sick diss tracks on other YouTube channels. This dude's got some serious content game!
PACKGOD slays the game with videos that are all about that savage "packing" style on his YouTube channel—he's the king of dropping those rapid-fire roasts and epic one-liners. He doesn't hold back, taking aim at big-name YouTubers like IShowSpeed, Steak, and JiDion while also firing shots at Discord's wild and wacky crew, including furries, E-girls, the Discord mods, and a bunch more.
PACKGOD TV is Elias' second channel, the place where he drops the juiciest clips from his guest spots in other YouTubers' vids, dishes out commentary on the legendary IShowSpeed, and serves up bonus Diss tracks and roasts too spicy for his main channel—one of them even gets the animated treatment. Plus, he's not afraid to hop on Omegle to roast some unsuspecting souls.
PACKGOD Face Reveal
Packgod, the epic American YouTuber and rapper, sent shockwaves through his fanbase and the entire YouTube universe when he unmasked himself for all to see.
This epic face reveal happened in the midst of some drama with his ex-partner, Leg, which led Packgod to birth a fresh channel, "Packgod," where he kept slinging his iconic diss tracks (more on that later in the article).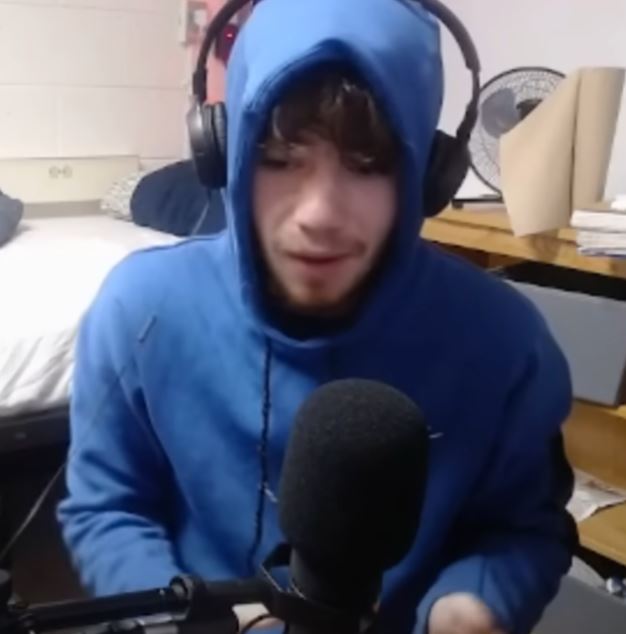 For his die-hard followers, it was a long-awaited moment. Before that, they only knew him as a voice and a digital character.
This revelation also brought them closer to him on a personal level and added a new dimension to his already edgy persona.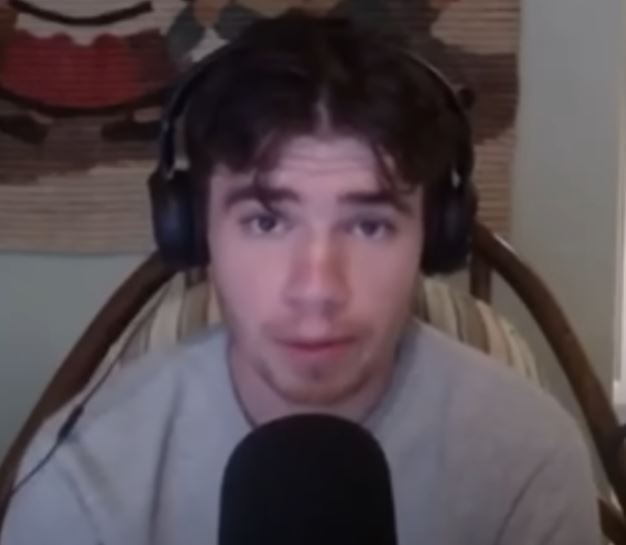 Since revealing his face to the world, Packgod has been grinding on both his Packgod and void channels, racking up a massive following.
While his diss tracks still spark debate, showing his face helped to make him more relatable and strengthened the connection with his fans.
What Happened Between PACKGOD & Leg + Some Other Controversies
Leg initially started up the Void channel solo but later teamed up with Packgod for a co-venture. It was linked to Leg's Google account. Later on, Leg messaged Packgod, saying he'd 'get his share on September 1st.'
After that, Leg went ahead and hit the block button, kicking Packgod out of all their shared accounts, including Spotify, all their YouTube channels, and even their co-owned Discord server.
Scamming Editors
Scamming editors is a low blow in the streaming world, and Leg was at the center of controversy.
Somber's Editing Woes
Somber, an editor, had agreed to edit an AMV for Leg's song "Fly Away" in exchange for payment. Three months later, Leg still hadn't paid up. Desperate, Somber turned to Packgod for help, but Packgod had a shocking response, leaving Somber to deal with the situation himself.
Jont's Unfulfilled Editing Deal
Leg put out a call for an editor for his streams and other content on the Park Discord server. Jont responded and took on the project, agreeing to a $70 payment. He dedicated 120 hours to editing, only to be ghosted by Leg, and the video was never even uploaded. Jont shared his story on Packgod's "Leg" video, exposing Leg's deceitful actions.
More Victims & A Video for the Whole Story
Jont wasn't the only one deceived by Leg. ProdByJxn, Slashest, and DeeZee also fell victim to Leg's scams. For the full scoop, check out the video with firsthand accounts:
Castaway
Packgod pitched this lit idea to Leg about cooking up a fresh track using the sick beat from the Backyardigan's jam "Castaways." They rounded up a squad, including yvngchris, BabySantana, AquaRaps, and Dasgasdom3. The track order was set as Dasgasdom3, followed by BabySantana, yvngchris, AquaRaps, and finally Leg himself.
Packgod initially dropped a verse for the track, but Leg straight-up dissed it, and then he hit up AquaRaps to lay down a different verse. But that's when things got gnarly. Leg tried to bench Packgod from his own brainchild, and you know Packgod wasn't having it. He told Leg to stick to the original plan with everyone on track.
So, while Packgod was catching some sleep, Leg pulled a sneaky move. He dropped Packgod from the YouTube channel, uploaded the video with AquaRaps' verse, and only then handed Packgod the sign-in details, basically locking him out after the fact. Harsh, right?
What Is Packgod's Real Name? The Leak & More Drama
Let's discuss how PACKGOD's real name, Elias Lichten, got exposed and what went down in the epic saga of internet drama.
So, the whole thing went down on this YouTube channel, "speedrungod69." The internet exploded when PACKGOD's real name and email address got outed. How, you ask? Well, buckle up for the story!
In his lit Leg Diss track, which dropped on September 15, 2022, he spilled the tea. He straight-up revealed that Leg, his former partner in crime, had been leaking all his personal details. It's the ultimate betrayal in the streaming world, am I right?
PACKGOD didn't stop there. He went on to claim that he was the genius behind most, if not all, of the raps and diss tracks on their channel, "the void." It's like he was the rap god, and Leg was just riding his coattails!
Naturally, PACKGOD wasn't about to let this slide. He clapped back with a diss track of his own, where he spilled all the juicy deets and even threatened to sue his ex-partner Leg.
Leg's Response
Now, on the flip side, Leg didn't go for the hate tracks. Instead, he opted for the classic rant-style YouTube videos with some gameplay in the background. That's his way of throwing shade at PACKGOD, just keeping the roast alive.
Leg even went the extra mile and dropped three whole videos about PACKGOD. The first one, "The Truth About Packgod," hit the internet on August 26, 2022. This 31-minute video got people talking, and it looked like these two had a major falling out.
So, Leg's first video, "The Truth About Packgod," was a hit with over 344K views and 16K likes. That's some serious drama-loving audience right there! But here's where things get interesting. On September 5, 2022, he dropped his second video in response to PACKGOD's expose.
This time, though, the views started dwindling. Only 178K people watched it, and 6.1K hit that like button. Seems like the tide was turning, and not in Leg's favor.
His last video, released on October 2, 2022, had even fewer views, with just 155K, and 5.4K likes. To make matters more intense, Leg closed the comment section, shutting down the chatter.
Now, here's where it gets really spicy. Leg went radio silent. No more videos and no community page updates. PACKGOD, on the other hand, kept the drama rolling with not one, not two, but more than four videos on the topic. His fan base just kept on growing with every upload.
And later, Leg deleted everything from his channel where he tried to diss PACKGOD.
Wrapping Up: PACKGOD
There you have it! The reason why PACKGOD revealed his face and his face-revealing photos, all packed in a single spicy article! We hope that you liked it, and if you did, here's another one where we reveal the faces of 13 famous VTubers. Be sure to check that out.
That's all, folks!