How To Make A VTuber Character Sheet
If you want to be a VTuber, the first thing that might have crossed your mind would be your VTuber model. And after a bit of research online on how to make a VTuber model, you might have seen the term "VTuber character sheet" or a "VTuber reference sheet." Today, we will help you understand what a VTuber character sheet is and how to make one, even if you do not have any drawing skills.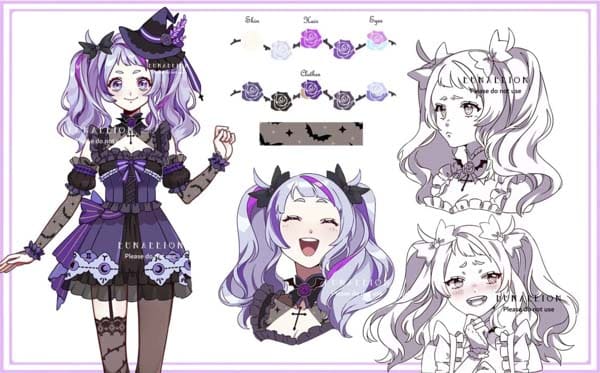 What is A VTuber Character Sheet
When you start VTubing, the first thing you should have is an idea of what your VTuber model should look like, its looks, the lore behind your character and its personality traits. And when you put it all together on a formatted sheet, it is called a VTuber character sheet.
It usually includes a drawing of your VTuber character to visually represent your idea of the VTuber model so that when you hire a professional artist, there isn't any communication gap, and everything goes smoothly.
However, drawing isn't necessary, as today, we will show you how to make a VTuber character sheet without drawing.
Benefits of A VTuber Character Sheet
Benefits of a VTuber character sheet include:
No communication gap between you and the artist you hire to make a VTuber model.
Any idea regarding your VTuber model you have come up with can be noted in a formatted sheet so you don't forget any.
A proper visual representation of your ideas about your character might increase your creativity.
How To Make A VTuber Character Sheet Without Drawing Skills
We have explained the VTuber character sheet and why you should make it. Now let's help you make one, and for those who don't know how to draw, don't worry; we have got you guys covered.
Finding A VTuber Character Sheet Template Using Pinterest
First of all, we need a VTuber character reference sheet template, and for that, we will sign up on Pinterest. If you do already have an account, then log in.
For signing up, go to Pinterest.com and click on signup at the top right corner of your screen.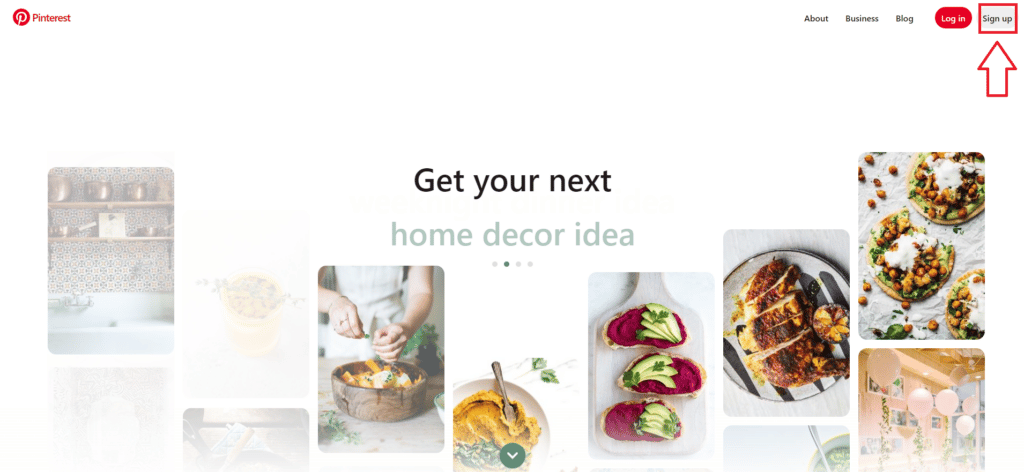 Then, for hassle-free signup, click on continue with Facebook or Google. And VOILA! You now have a Pinterest account.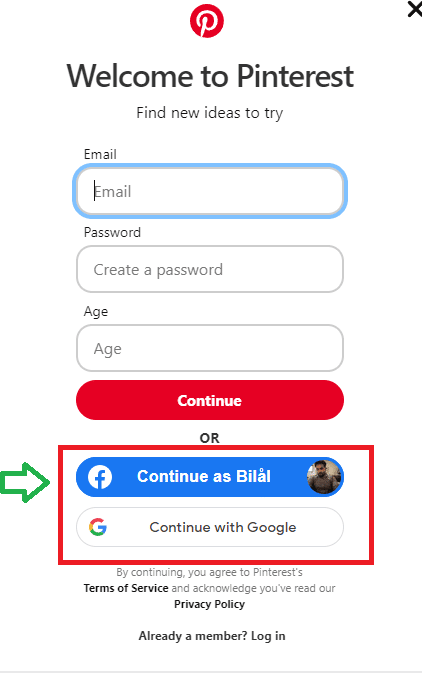 Click on the search bar and type "VTuber reference sheet template." a bunch of templates will come up.

Please choose the one you like, and hover your cursor over it.
A save button will pop up. Click it, and now you have saved a template you like and can open it up whenever you want to.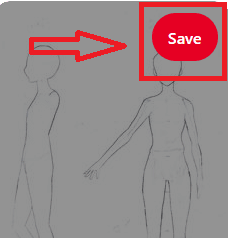 Click on the three dots on the image, and click download. Now you have saved the image on your device.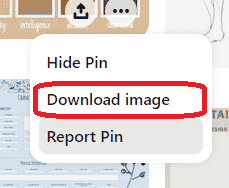 Filling In Details About Your Character
Now that you have saved the VTuber reference sheet template on your device, you can open it up in any editor. And start filling it in with the details of how you want your VTuber model to be like, its traits, its lore, the mood of your character, its personality, and everything else you have imagined about your VTuber model should go in. The more you visually represent your ideas, the easier it will be for you or a professional to make you a VTuber model later.
Finding Images From Pinterest And Pasting Them on the Reference Sheet
Once you are done with the writing phase of creating a VTuber character reference sheet, it is time to collect some visual representations of your VTuber model. And for that, we will go to Pinterest once again.
Since there are so many images on Pinterest, you can find any style or aesthetic that pertains to your VTuber character.
This is usually called a mood board, which helps you consolidate an idea into a particular mood or a theme. E.g., We want our VTuber character's mood or theme to be sleepy. For that, we will go to the Pinterest search bar and search for the term "Sleepy anime character." And many images will come up that will add to your VTuber model's character.
After that, search for every facial or aesthetic feature you want in your VTuber model and simply paste the ones you like into your VTuber character reference sheet. In the end, you should be able to make a VTuber character reference sheet that looks like this: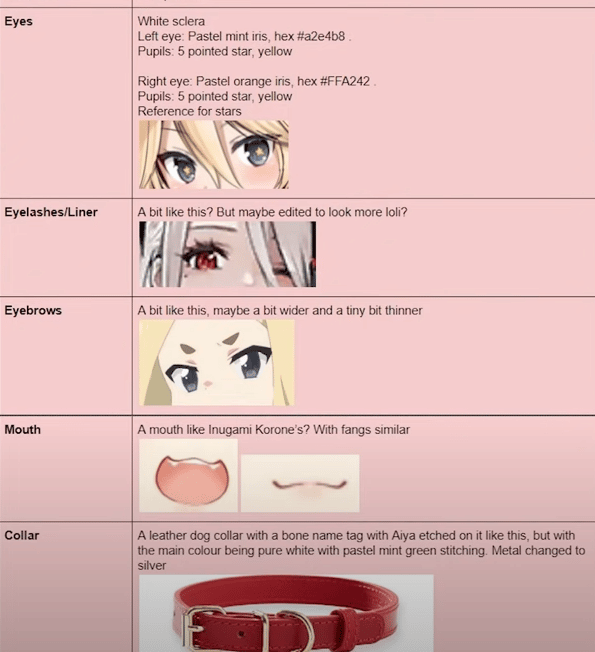 Hiring A Freelancer To Draw Your VTuber Character
Although we helped you make a VTuber reference sheet that is as accurate as it gets without drawing, we still highly recommend drawing your VTuber character before you hire a professional to create a VTuber avatar. It would eliminate any confusion that the artist might have about your VTuber character, and it will also kink out any mistakes beforehand and save a lot of your and the artist's time.
However, if you do not know how to draw your VTuber character, then don't worry; professionals out there will happily draw your VTuber avatar for you.
I know it might get a bit expensive, but it might save you money in the long run, and, most importantly, your mind will be at peace when you work with another professional artist later on regarding your VTuber model.
We have sorted out some professionals from Fiverr (a freelancing site) that you can work with. We picked them up based on their reviews on the platform, and according to the people who have worked with them, they are excellent artists.
Artists Recommended By Us
Kawako is an anime illustrator from Indonesia. He offers his services for a reasonable price and is also Fiverr's choice, which means he has a good job success rate and has a lot of experience with good reviews from his customers.
Tianyuma is a level 2 seller at Fiverr, meaning they have a decent amount of experience making a VTuber character sheet. They also have 60+ 5-star reviews on their profile, guaranteeing a good experience dealing with them.
Meiriri is another great artist on Fiverr. With 20+ reviews, they offer multiple revisions, which in my opinion, comes in handy when it comes to a creative job like making a VTuber reference sheet.
Conclusion
So, hopefully, we helped you make a VTuber character reference sheet by yourself, and if not, we hope that we have referred you guys to a good professional artist to draw it for you. See you guys in our next article, where we will discuss how to commission an artist to make your VTuber model.