VTuber Spotlight: Elthea Notes (エルティア)
If you're an active VTuber fan and you like to find and follow new VTubers, you'd know that a significant percentage of new VTubers end up quitting VTubing within the first year of their official debut. Their fans emotionally attach themselves to such VTubers and get disappointed when facing such a situation.
One might wonder why these VTubers quit. Well, most of these VTubers start VTubing as their career choice; there's nothing wrong with doing so, but if you lack passion for doing something in your life, you are destined to fail in that venture. VTubing requires a passion for the art!
If you're passionate enough, it doesn't matter how many hours you have to put in or how long you have to live on a basic minimum income; you'll eventually figure it out and be successful. You'll be committed enough to sail through all the hardships you'll need to face to make it big in the industry!
Elthea Notes, our guest today, is one such dedicated VTuber! She started her career as a VTuber manager and became a VTuber herself over the past year. And after a year of continuous struggle, she's finally making waves in the VTubing industry.
We had the honor of interviewing her, so let's see what Elthea Notes has to share with her fans!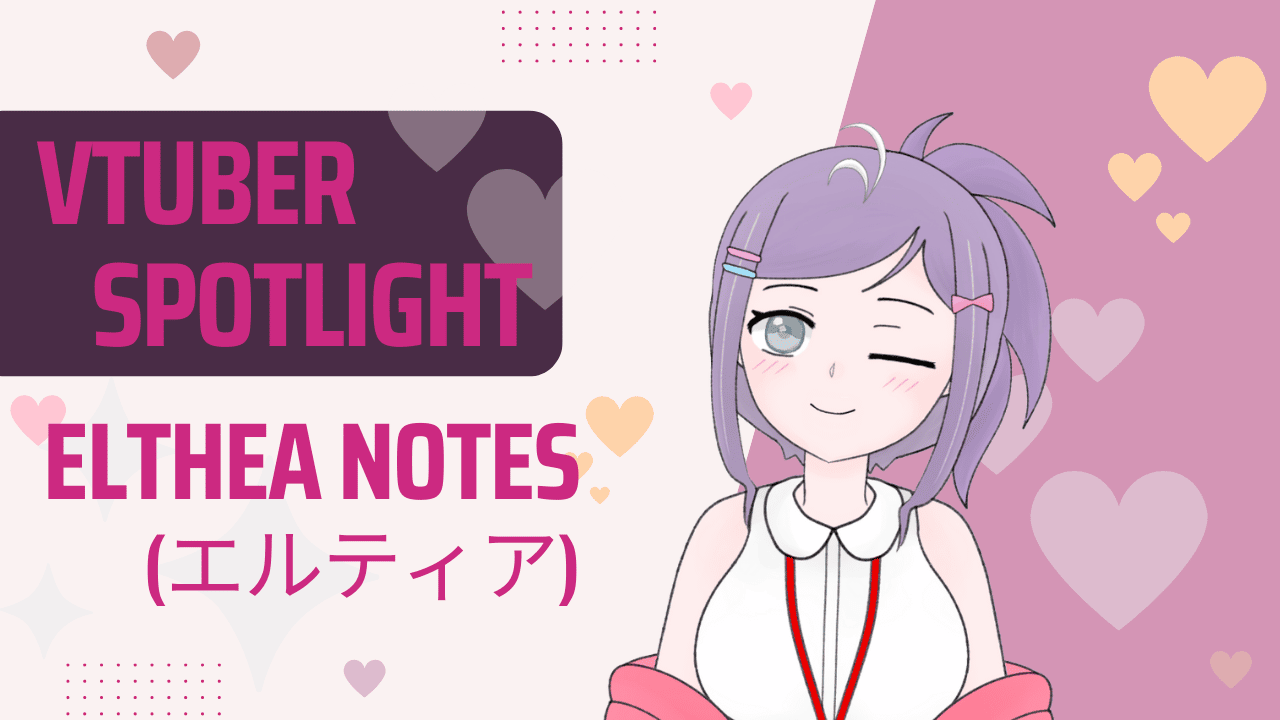 Introduction
Elthea Notes (エルティア), nickname El, Elty, Thea, or エル, is an English-speaking female indie VTuber from Malaysia who debuted on May 9th, 2021. (Her Twitter here.)
The 5'4″ or 163cm (with shoes on) tall VTuber's birthday comes around on June 18th. Mark your calendars and make sure to wish our favorite VTuber a happy birthday! Apart from being a VTuber, she's also a virtual manager, an artist, and a modeler. She really is a multi-talented girl!
That's enough out of me; let's ask our guest, Elthea, to introduce herself to her fans!
Q: Please give us a quick self-introduction!
Elthea: "Hello everyone! My name is Elthea, your favorite Virtual Manager from Malaysia!"
Her Journey To Being A Virtual Manager/VTuber
For those of you who don't know this yet, Elthea wasn't always a VTuber herself. Instead, she used to be a VTuber manager for an indie group called OtaFuse!
The story behind her transition from a virtual manager to a full-fledged VTuber is quite interesting. Let's hear it straight from the source!
Q: So it's not every day that we see a VTuber manager streaming! Can you tell us about your background and how you became a manager?
Elthea: "I started out as a staffer for a VTuber group called OtaFuse. Initially, my role was supposed to be one of support, helping out with tasks and assisting the other members' streams. Eventually, I was assigned to be the "manager" of the group and became one of the most active members, streaming as much as the others. Unfortunately, the group is inactive now, and I have left the group to be an independent VTuber."
Q: As a VTuber manager, what are your favorite kinds of streams to do? Do you ever stream yourself managing other VTubers?
Elthea: "I do a lot of just chatting streams, but I also enjoy solo JRPG games, and once in a while, I love challenging games like Jump King and Cuphead. I don't directly stream myself managing other VTubers, but there was a time when I did a "waiting stream" because the talent I was managing was asleep and late to their stream!"
JRPGs are so fun to watch! Also, recently, she streamed playing Tekken 7, which is quite a fun game but could be more beginner friendly. She was pretty good with Heihachi, though; she must be naturally talented at that game!
Choosing The Streaming Platforms
Choosing the right platform for VTubing is one of the most crucial decisions an aspiring VTuber must make. As a VTuber, the platform you decide to stream on is a major factor in your potential growth and eventual success.

We asked her about the thought process behind her decision to stream on YouTube and Bilibili. Here's what she had to say about it:
Q: It looks like you don't stream much on Twitch but rather focus on Youtube and Bilibili. What was the reasoning behind that choice?
Elthea: "YouTube is my preferred streaming platform, with which I'm most comfortable and familiar. I have always considered streaming on Twitch but never really got into it. Nowadays, I have been actively streaming on Bilibili as I am participating in their Vcreator program, which gives us some incentives for streaming on their platform. The Bilibili (SEA) platform I'm currently streaming on is still pretty new and primarily focused on Malaysia, Singapore, Indonesia, Thailand, and the Philippines." 
I'd say she has made a great decision going with those two platforms, especially YouTube. With how YouTube has recently been pushing its shorts to compete with TikTok, there's a real opportunity for new VTubers to grow at a pace that wasn't previously possible with the long-format videos.
We saw how Punkalopi blew up after two years of her struggle as a VTuber, all thanks to the YouTube shorts. In short (pun intended), she's on the right path!
Elthea's Bittersweet Growth
When you embark on a journey, the people you are with at the start might not make it til the end, and that's a fact! They might have different life goals or responsibilities for which they need to take a different path than you.
If you want to grow in any area of your life, you have to accept that fact and focus on your own goals! If you keep clinging to the people you're with, you will get off-tracked and lose what you love doing in the process. That's why we need to learn to let go!
That's what happened to her guest, Elthea, and she's committed enough to continue her journey as a VTuber because she's in love with the art! Here's what she shared with us:
Q: You debuted sometime in the past year and have been steadily growing. How has that been going?
Elthea: "I feel kinda bittersweet—I appreciate my viewers and VTuber friends a lot; they're the ones who kept supporting me and helped me reach this far. A lot of people started getting busy with work and studies ever since things got back to normal after the pandemic. Some of my VTuber friends have either graduated or haven't been as active on streaming anymore. It does feel kinda lonely sometimes.

I remember most of my viewers, especially those who supported me from the beginning. And when I don't see them that much anymore, I wonder if they're doing okay. Knowing that people come and go makes me even more determined to continue being a VTuber and to continue existing as Elthea. Maybe one day I will see them again, or perhaps I won't; I just want them to know that I am here because of them, which means a lot to me."
Wow! That was wholesome, and I really hope that she meets them again.
Elthea's Commitment To Being A Full-Time VTuber
As discussed before, not every VTuber makes it big. However, success is your fate if you are dedicated to being a VTuber and have the required talent! Here's how our conversation with Elthea went:
Q: How do you make time for VTubing, or are you doing this full-time?
Elthea: "Currently, my primary source of income comes from VTubing, and I do multiple freelance jobs here and there, such as handling social media and doing art and rig commissions from time to time. But you could say I'm a full-time VTuber because everything I do revolves around my VTuber identity!"
She does it all! In fact, she designed, illustrated, and modeled her VTuber model herself. She's one talented girl if you ask me!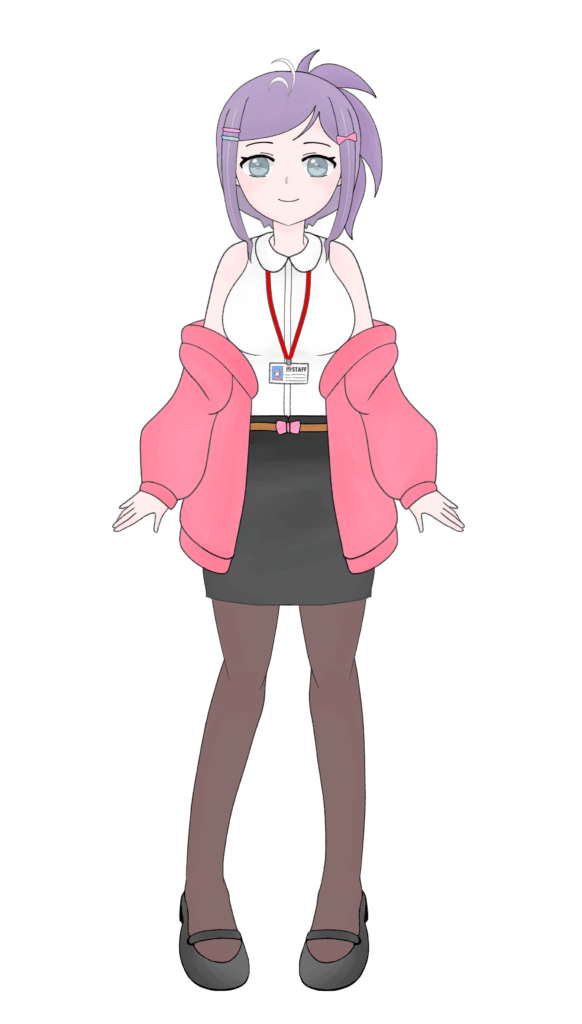 Why Elthea Chose To Be An English-Speaking VTuber?
Although Elthea is from Malaysia, she chose to be an English-speaking virtual manager/VTuber. We were curious about the process behind this decision, so we asked:
Q: You are a Malaysian streamer, but you're more often than not streaming in English. Why did you make that choice, and how are the Malaysian and American VTuber communities different?
Elthea: "I want to connect with a wider variety of people, so streaming mainly in English is the best choice for me. I believe it's all about each person's personality and interests that lead you to whichever community suits you the most; it doesn't matter what country you're from."
True that! VTuber fans come from different regions and cultures. The only thing common among them is the love they have for their favorite VTuber.
Elthea's Hobbies
We also asked Elthea about her hobbies besides VTubing. Here's how that conversation went:
Q: I'm sure everybody would love to know what other hobbies you have besides VTubing!
Elthea: "I love doodling and visiting cafes. On my off days, I would visit some cafes to relax and have coffee and dessert. I always bring a notebook with me, so I start doodling and writing down notes about my next stream's content and plans."
Even in her spare time, she's thinking of you guys and making content plans for you. So, make sure you support her, and if you haven't yet, what are you even doing here? Stop reading this and go subscribe to all her channels!
Her Future Goals
While wrapping up the interview, we asked Elthea about her future goals. She's getting herself an updated Live 2D VTuber model. I don't know about you guys, but I am really looking forward to that. Imagine our favorite virtual manager using an upgraded Live 2D model! Just thinking about it is making me excited!
Q: What are your future goals for the rest of 2022 – 2023?
Elthea: "One of my future goals would be to get myself a new Live2D model! Well, actually, it's already in planning. I can't say when it will be ready yet, but I hope to have it by next year! Also, I really want to release a song cover; that's something I have been interested in doing but am not confident with as I'm not exactly a good singer. I have a lot more things I want to do, but for now, I want to focus on improving myself and continuing to make content doing the things that I love and enjoy."
Watching Elthea, I know she's just being humble. I'm sure she's going to mesmerize all of us with her beautiful voice when she releases her song!
Wrapping It Up
With that, sadly, the interview has come to an end. If you enjoyed the interview, stick around, as there'll be more like this one in our series "VTuber Spotlight."
And if you are a VTuber and want us to interview you, just DM us at @DereProject.
That's all, folks!