Rise Of The Dead: A Deep Dive Into Zombie VTubers
Hey there! Hope you've got your snacks ready because I'm about to hit you with another fascinating topic. I won't keep you guessing since the title speaks for itself. No need for riddles here!
Now, about our discussions. We've delved into various personas VTubers adopt, from sharks to dragons. We've even explored the enigmatic world of vampires. And today, we're shifting our focus to another intriguing theme — zombies. Just your typical Tuesday in the realm of VTubing.
Chances are, you're already familiar with at least one of these undead avatars. My aim is to shed light on some lesser-known VTubers who truly deserve the spotlight. So, without further ado, let's dive into the vibrant personalities that, rest assured, won't munch on your brains but will certainly entertain you with their versatile talents.
Table of contents
Kureiji Ollie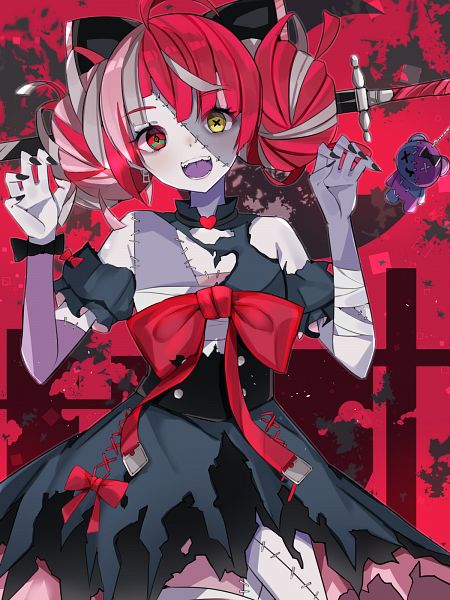 First up, let's talk about the whirlwind of chaos known as Kureiji Ollie. Bursting into the VTuber scene in 2020, Ollie quickly became an internet sensation thanks to her one-of-a-kind personality. Hailing from Indonesia, she stands as a pioneer in the local VTubing landscape, opening doors for others like Kobo and inspiring many to venture down the unaffiliated path.
Affiliated with Hololive, she encompasses the full VTuber experience. From singing to gaming to those engaging superchat reading streams, Ollie brings the whole package to the table. As a follower of her content, I can vouch for her boundless energy, constantly chatting and engaging with her audience — a true embodiment of the Hololive idol persona.
While the description might sound somewhat generic, it barely scratches the surface of the wild, unpredictable energy and exhilaration Ollie injects into her solo and collaborative streams. I wholeheartedly recommend giving them a watch — you're in for an adventure.
Summing up Ollie's essence is a challenging task. She defies categorization, embodying anything and everything at all times. This, of course, can be a double-edged sword, depending on your preferences in a VTuber. Personally, I find this versatility immensely appealing, offering over-the-top reactions for comedic effect and those unexpected, playful moments with fellow members.
Watching Ollie's reactions is an endearing experience, showcasing her respect, care, and friendliness towards both her fellow members and the community. If you decide to stick around and become part of her community, you can expect a delightful mix of chaos, camaraderie, and maybe a few moments that catch you slightly off guard.
In my humble opinion, Ollie is a true gem deserving of the spotlight she basks in within the realms of YouTube and the VTubing community. So, do yourself a favor and dive into her vibrant world — you won't regret it.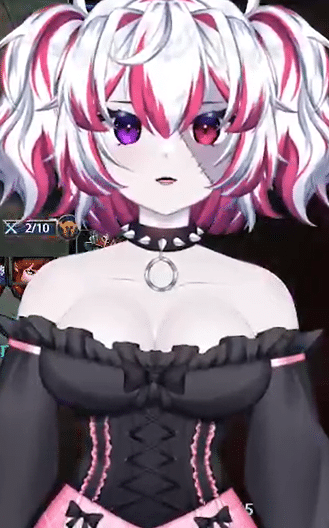 Next in line is the illustrious Zombie Queen, Shokera.
I'll be upfront once again — Shokera was a new discovery for me, so I did some digging to get a feel for her streams. She initiated her streaming journey with a significant chunk of her content centering around SMITE, occasionally spiced up with a dash of Overwatch and other games she fancies.
Now, let's dissect this for a moment. Here's the honest scoop — I'll admit this genre of content isn't quite my cup of tea. While I did have a SMITE phase in my life, particularly when the game first came out, I've since shifted my interests.
It's evident, though, that Shokera has a genuine passion for SMITE. If SMITE is your groove, Shokera is someone you can glean valuable insights from. She excels at the game and actively engages with her community, fostering an environment where knowledge flows freely through the chat.
Truth be told, this style of streaming doesn't naturally orbit in my sphere of interest. It's quite a niche, with the majority of her community being avid SMITE players, while the remaining members are likely drawn in by Shokera's charismatic streams.
Now, don't misconstrue this as a negative review or critique. As I mentioned, Shokera is proficient at what she does. Her dedication to mastering SMITE and crafting engaging streams around it is undeniable. However, it's worth noting that this particular type of stream is tailored for a very specific audience — devoted SMITE players and enthusiasts.
So, if you're an ardent fan of hours immersed in SMITE gameplay, with occasional detours into DKO, Overwatch, and rare "just talking" sessions, Shokera might just be your ideal go-to.
ZonBko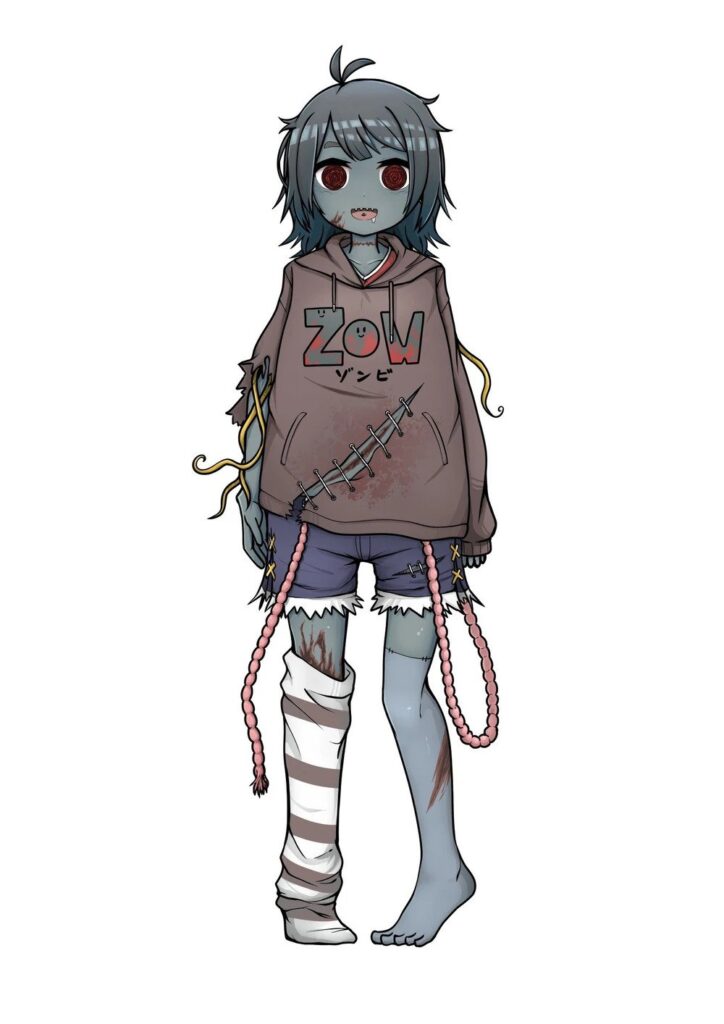 Now, let's shine a light on ZonBko, a charming Japanese VTuber who made her debut in 2020.
Having immersed myself in some of her streams, I can confidently say that she's a true gem for those seeking a relaxing and chat-friendly environment. ZonBko's content often revolves around casual conversations, where you can unwind and enjoy her soothing talks or witness her skillfully building Gundams, adding a delightful touch to her streams. Although not the primary focus, she does venture into variety games sometimes.
One notable effort she consistently makes is having a live translator on her stream, bridging the language barrier for those who don't understand Japanese. However, like many live translations, it tends to have its hiccups, akin to YouTube's auto-generated captions — let's just say it gets the gist about 30% of the time if I'm being generous.
Now, let's talk about the heart of ZonBko's allure — her personality. She exudes kindness, and this warmth extends to her community, fostering a supportive space where cheers and encouragement flow freely, especially during intense gaming moments like those in Sekiro. Sprinkling her streams with fun jokes and zombie-like grunts, ZonBko ensures there's always a touch of humor and playfulness in the air.
In a nutshell, ZonBko is an embodiment of kindness, creating a welcoming haven for those seeking a chill hangout with a delightful blend of casual chats, creative Gundam crafting, and just the right dash of gaming. If that's your cup of tea, don't miss out on the delightful world she unfolds in her streams.
Wrapping up
In the realm of VTubing, variety truly reigns supreme. These three remarkable personalities, each with their unique strengths and styles, carve out their own niche in the expansive VTube landscape.
The right VTuber for you depends on your preferences. Whether you seek chaos and genuine laughter with Kureiji Ollie, the gaming intensity with Shokera, or the versatile variety with ZonBko, all three stand as great streamers in their own right. With such diversity, the world of VTubing is indeed a vibrant and exciting place to explore.