Kureiji Ollie Face Reveal, Interesting Facts, & More!
VTubing may have sprouted in Japan, but many other nations are joining the party, with the VTubing scene on the rise. And that's really healthy for the industry as a whole. One such nation is Indonesia, and the OG VTuber, who is also a part of hololive ID, is Kureiji Ollie.
Even before her debut, she was set for success and hit the ground running when she crossed the 100,000 subscriber mark. That's how much they love VTubers in Indonesia!
With that kind of fan following, many want a more intimate connection with their favorite VTubers. That's why we are here today!
In this article, you'll learn about her preferences and interesting facts about her. We'll also share Ollie's face-revealing photo, so read on!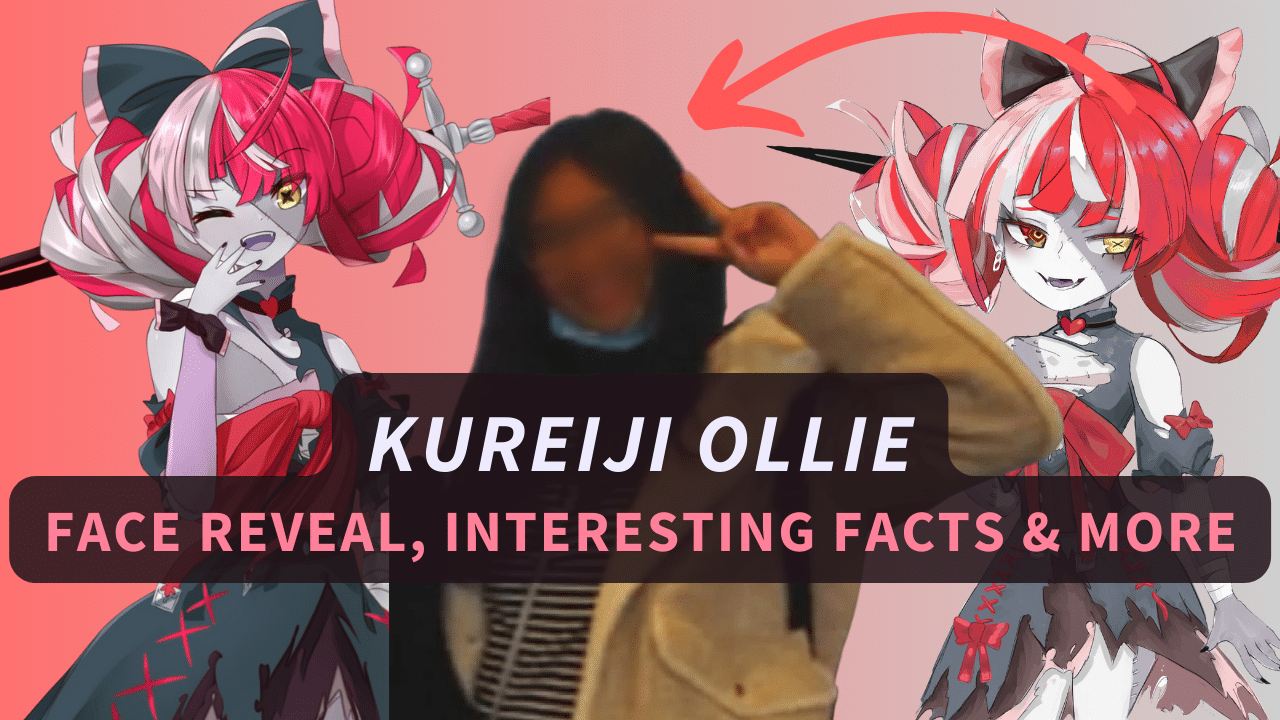 Who Is Kureiji Ollie?
Kureiji Ollie, whose full name is クレイジー・オリー in Japanese characters, is a female Virtual YouTuber (VTuber) who hails from Indonesia. She is associated with hololive, a popular Japanese talent agency that specializes in VTubers. Ollie debuted as part of the second generation of VTubers in hololive's Indonesian (ID) branch.
She is one of three VTubers who debuted together as part of the second generation of hololive ID. The other two are Anya Melfissa and Pavolia Reine. As a VTuber, Kureiji Ollie uses a virtual avatar to interact with her audience and create content. She is famous for her lively, energetic personality and unique humor.
Ollie has gained a significant following on social media platforms such as Twitter and YouTube, where she frequently streams live and uploads videos.
Her content includes various activities. These include gaming, singing, and chatting with her audience. She has also collaborated with other VTubers within the hololive agency and outside of it.
Her Personality
Ollie is a highly energetic and hyperactive VTuber with a quirky and unique personality. She is famous for her tendency to panic and wail loudly, as demonstrated during her initial introduction on screen. Her limbs occasionally detach from her body, adding to her overall zombie persona.
Despite her quirky behavior, Ollie is also highly self-aware and knowledgeable about the internet and meme culture. She frequently uses internet slang, which includes "dope," "dank," and "pog," and is a big fan of memes. She even encourages her fans to create memes featuring her.
Ollie has a playful and flirty side as well, often engaging in random flirtatious behavior with other hololive girls (sniffing their sweat, for example). However, she considers herself one of the least crazy and perverted members of hololive ID, as she is often shocked by the borderline jokes of other members in the three generations.
Ollie is also famous for her sociable nature and enjoys interacting with other VTubers, regardless of their native language or company. For her second anniversary, she organized a four-hour-long karaoke stream that featured both hololive and HOLOSTARS members in the first half and various other VTubers in the second half.
Ollie VTuber Face Reveal
Ollie did a face reveal in one of her videos. Well, it's a kinda face reveal. You'd really have to focus on the reflection in the following videos, where her face can be seen for a split second:
Hold on a minute! Luckily, we've found a picture of her where Ollie revealed her face, and it's pretty clear. Here it is: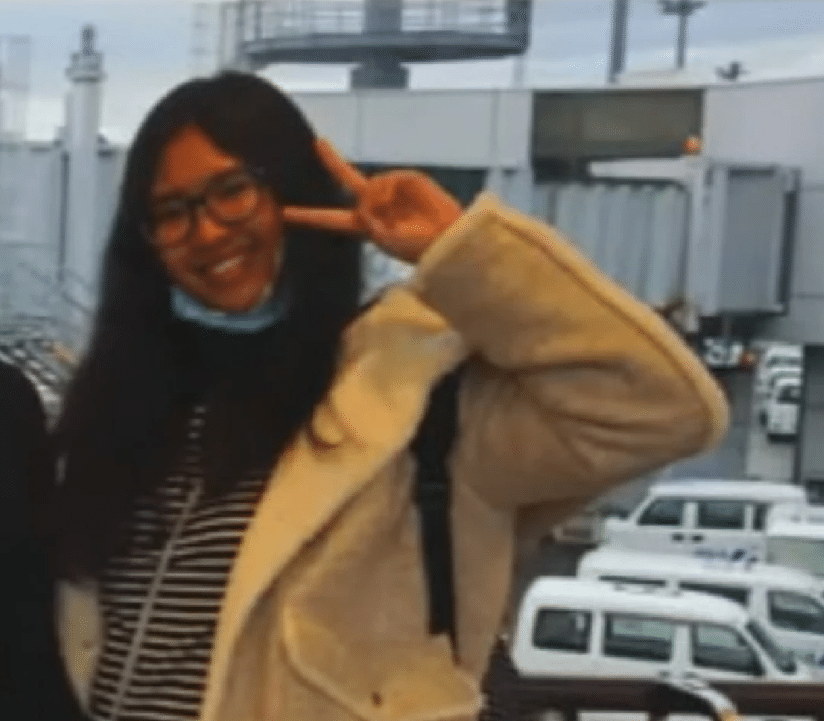 Ollie looks darn cute in real life, especially with those glasses, pulling off the nerd-gamer look!
Her Likes & Dislikes
Ollie has a variety of hobbies, including eating, cooking, drawing, reading, gaming, and simping. She also revealed that she is a big fan of many other VTubers.
Ollie's favorite foods include sweets, strawberry milk, and spicy food. Although she admits that she can't handle the heat of spicy food very well, she still enjoys the sensation of it. On the other hand, she dislikes filthy things and will never eat coffee, fruits, and cabbages.
When it comes to anime, Ollie has a long list of favorites, including Food Wars (her favorite), Yumeiro Patissiere, Sweetness, and Lightning, K-On!, Miss Kobayashi's Dragon Maid, Nichijou, and Sket Dance. She is also a big fan of Disney.
Her favorite games are Apex Legends, Pokémon, Minecraft, Animal Crossing, Osu, and party games.
Her Counterpart From Another Dimension
In a parallel dimension, Ollie has a human counterpart named Olivia. She has strikingly red eyes in contrast to Ollie's heterochromia. Although Ollie had initially considered Olivia as a one-off character, she has brought her back on several occasions.
Olivia seems to have better luck than Ollie, as shown in one incident where Ollie tried pulling several times in the Apex gacha but failed to get the desired epic/legendary skin. At the same time, Olivia managed to get legendary skin in just two pulls.
Ollie summoned Olivia again when she and her genmate Anya got stuck in a maze puzzle for an hour while playing "WE WERE HERE TOO." To their surprise, Olivia breezed through the puzzle with ease.
On another occasion, Ollie asked Olivia to stand in for her in a Mario Kart collab with her senpais from both the ID and EN branches. Olivia ended up winning first place, which is a rare feat for Ollie.
Fans began to compare Olivia to Yami Yugi from Yu-Gi-Oh!, who is known for his gaming skills and for standing in for Yugi Mutou, the series protagonist, against formidable opponents.
Some Facts About Her
Ollie is famous for her talents in impersonating other members of Hololive, as well as her multilingual skills in Indonesian, English, and Japanese. She can alternate between all three languages without even taking a breath.
In contrast to several other Hololive members, Ollie has proven to be excellent at math.
She has even hosted math streams discussing university-level topics such as polynomial division and differential equations. During her debut stream, Ollie set a subscriber goal of 100,000. To her surprise, she had already surpassed that threshold by the time she mentioned the goal.
Ollie's birthday is on October 13, which happens to be World Zombie Day. She often discusses her family during her streams, and all of them are aware of her status as a VTuber and are fans of Hololive themselves. She has three siblings: an older brother named Illo, a younger brother named Ollo, and a younger sister named Ellie.
During a playthrough of The Henry Stickmin Collection, Ollie came across a character named Ellie who had red hair. Ollie is a big fan of CDawgVA from the Trash Taste podcast.
When he appeared on her stream, she fangirled and quickly made him a moderator on her channel. She has expressed a desire to challenge Kiryu Coco to a twerking competition, but unfortunately, this is no longer possible since Kiryu Coco graduated from Hololive in July 2021.
Ollie shares her VTuber model designer with other virtual YouTubers, such as Vox Akuma and Fulgur Ovid of NIJISANJI EN, as well as independent VTubers Ganba Ruuko, BakenVT, and rpr. LAM also illustrated Kujo Ringo, Kujo Natsume, Kujo Anzu, Kujo Lychee, and VAV AI.
In 2022, Ollie was nominated for Hololive ID's most hardworking member and gossiper (in a tie with Risu and Iofi).
Wrapping Up: Ollie Face Revealed
There you have it! Some interesting facts about Ollie, her preferences, and her face-revealing photo! We hope that by reading this article, you are able to connect with your favorite VTuber on a personal level!
If you like to see what VTubers look like in real life, check out this article: Famous VTubers revealing their faces.
That's all, folks!