Nijisanji Project: Welcome to the World of 2D!
Virtual celebrities (more specifically, VTubers) are online entertainers who appear on screen as virtual avatars (or anime-like characters) to convey their content, and are often part of agencies like Hololive and Nijisanji. These virtual avatars are created by using real-time motion capture technology and computer graphics that mask the real identity of the VTuber. Since these influencers use other platforms in addition to YouTube (such as Bilibili, Twitch and NicoNico Douga), it would be more accurate to call them 'virtual influencers' or 'virtual idols' than 'VTubers', however, we'll be using the terms interchangeably, so bear with us.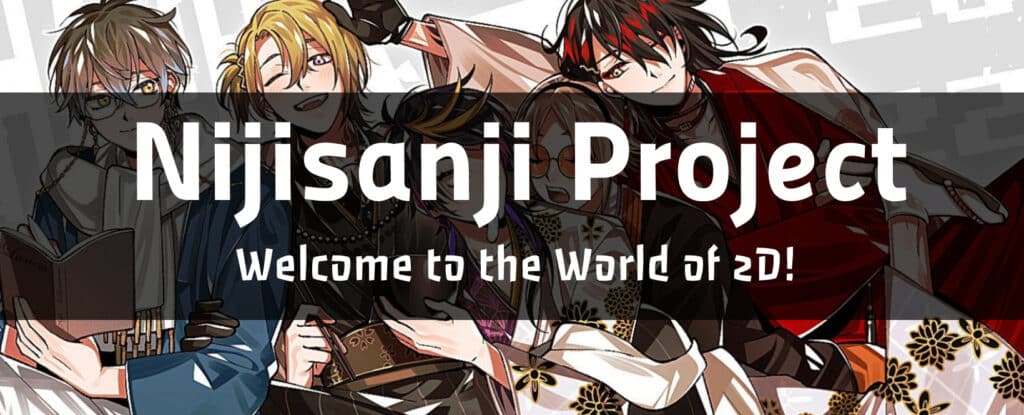 Unique Personas
Virtual YouTubers became a global sensation since early 2020, and what makes the idea of VTubers so alluring (especially in Japan), is the fact that idols were now able to engage in activities without fear of being judged, which would certainly be the case if people knew their real identities.
Many virtual idol avatar designs are inspired by supernatural beings, animals, and mythology. Of course, some are also just regular humans who often have exaggerated tendencies. Many VTubers are designed with heavy influences from anime art styles, video games or manga.  The transformation into anime-like characters is especially appealing to fans of the genre, who get to interact with the idols in real-time, blurring the line between fantasy and reality, fact and fiction.
Now, VTubers are so popular that they are scouted and hired by talent agencies. These online entertainers can be talented musical artists, highly skilled gamers, actors, comedians, you name it. Once hired, virtual influencers portray the types of characters the company has conceptualized (these characters are often used for commercial campaigns, but also receive revenue through video monetization and viewer donations). During the course of their career, a VTuber can be paid anywhere between $1,500 USD to $19,000 USD.
Vtuber Agencies
Currently, one of the most well-known Japanese VTuber agencies is Nijisanji Project, which is second only to Hololive Productions in terms of popularity, but certainly outweighs Hololive just based on the sheer number of VTubers employed by the agency. Let's learn a bit about Nijisanji Project and get familiar with some of their biggest talent so that you don't regret not getting to know them sooner.


Nijisanji Project
Nijisanji Project is a VTuber agency that was established in February 2018 under the management of AnyColor Inc. (formerly known as Ichikara Inc.), and whose headquarters are located in Tokyo, Japan. Nijisanji's main focus was to hire virtual idols to provide entertaining content on YouTube using Live2D streaming that was based on iPhoneX facial motion capture technology. One major reason for the use of 2D technology (rather than the more advanced 3D technology used by their biggest competitor, Hololive), was that it was simpler and significantly less expensive than having to invest in full body 3D motion tracking equipment. This allowed them to focus much of their resources on expanding their VTuber talent.


Nijisanji Branches
Nijisanji is generally comprised of three branches: Their main branch (which consists entirely of Japanese VTubers and primarily targets Japanese audiences, we will refer to this branch as 'Nijisanji JP' to avoid any confusion with the other branches). The VirtualReal branch (this is a partnership between Bilibili and AnyColor, which consists of Chinese VTubers, and it primarily targets Chinese audiences), and the Nijisanji English branch (which targets English speaking audiences and from this point on will be referred to as Nijisanji EN).
Not surprisingly, most of their top talent comes from the main branch (Nijisanji JP). Nijisanji Project currently has more than 200 VTubers under management, so we certainly won't be able to review the entire team, so let's focus on their top talent and find out why this agency is Hololive's biggest rival.


Nijisanji Project's Top 10 Talent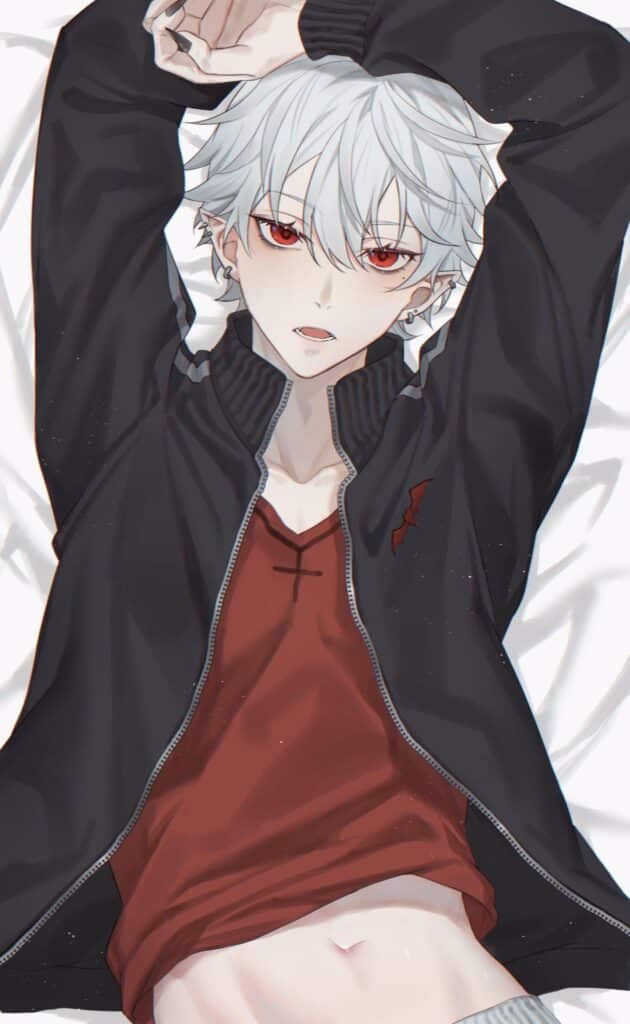 Vampire by day, VTuber superstar by night! Or is it the other way around? Kuzuha has a staggering 1.3 million subscribers on YouTube and is by far the most popular VTuber from the Nijisanji JP group. He is confident, playful, cynical, broody, unpredictable, unrestrained, and sometimes insanely awkward. This man is 100% pure, unfiltered entertainment.  He has a love for video games, and though he isn't particularly skilled at playing them, he's persistent, and even brave at times (we aren't going to pretend that he doesn't have his cowardly moments). He is also a pretty good singer. Kuzuha debuted on March 8th, 2018.
Random Kuzuha Video Highlights: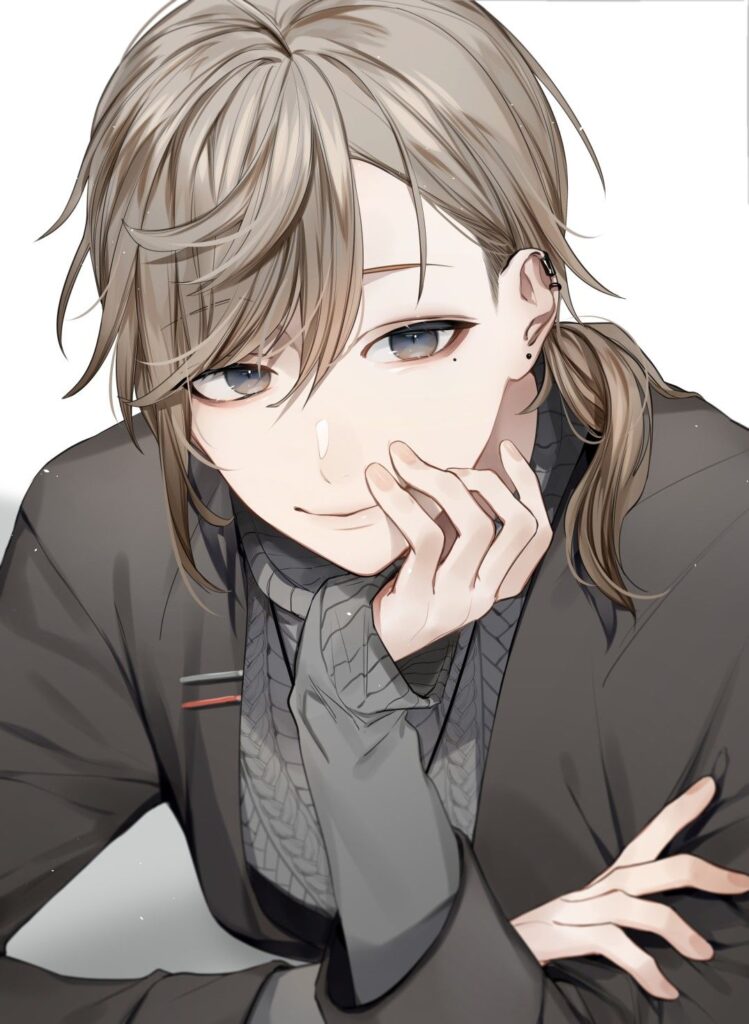 He is a human with a mysterious aura. Kanae currently has around 1.04 million subscribers on YouTube. He is blunt, sarcastic, confident, sociable, playful, deliberate, and at times he can shock everyone with an unexpected honey-like sweetness. Kanae is known to be a troll, a prankster, and a pathological liar both to his viewers and other Nijisanji group members. He often features with other members, especially Kuzuha (somehow Kanae always seems like an ordinary character when he's in the same livestream as the chaotic Kuzuha). He is an experienced gamer and often comes across as a perfectionist.  Kanae debuted on May 2nd, 2018.


Random Kanae Video Highlights: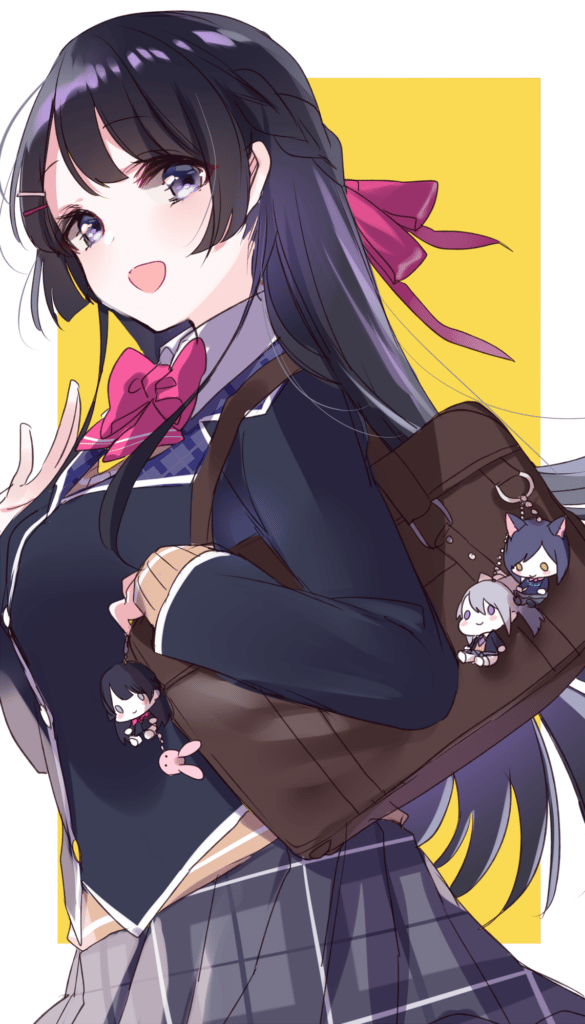 Mito is just your regular tsundere high-school class president. She currently has over 884,000 subscribers on YouTube and is the third most subscribed member in the agency. She is friendly, curious, cheerful, polite, composed, but still offbeat at times. She randomly says outrageous things, tells bizarre stories and has questionable taste in movies.   Nothing surprises her, she once watched the horror movie 'The Human Centipede' without flinching. You don't get more hardcore than that. Needless to say, we can see why everyone likes her, and she'll get our vote for class president next year too! Mito debuted on February 7th, 2018.


Random Tsukino Mito Video Highlights: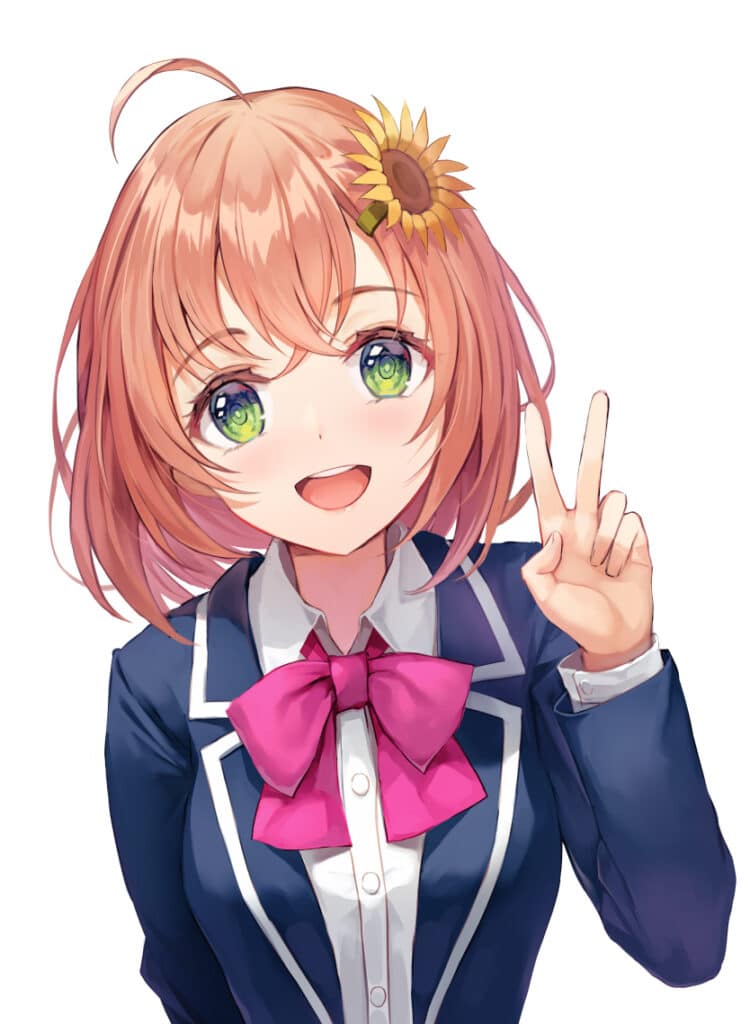 Himawari is a typical high school girl with typical interests. She has more than 695,000 subscribers on YouTube, and is known to be bubbly, cute, playful, optimistic, determined, and easily amused. She is more or less your average Japanese girl trope. Himawari has a fair amount of video game content (mostly casual-type games), reaction videos, roleplay, and collaboration videos with other group members.  Most of her content is wholesome but there is some questionable content thrown in here and there.  Himawari debuted on July 11th, 2018.


Random Honma Himawari Video Highlights: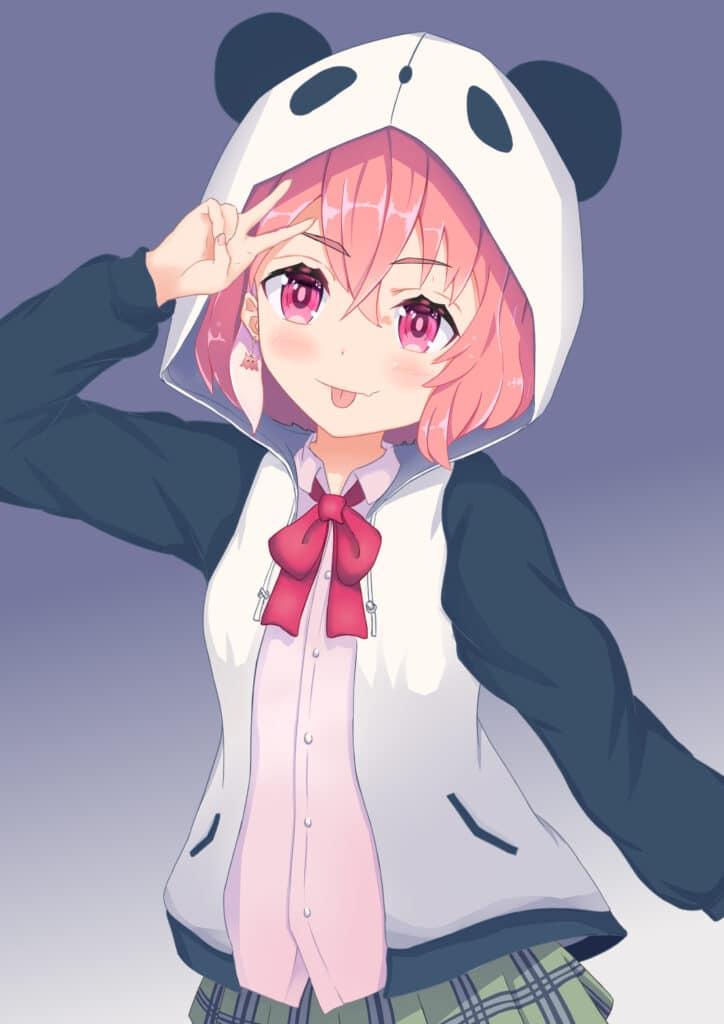 Saku is just an ordinary high school student who loves pandas. She has approximately 754,000 subscribers on YouTube, and is often described as cute, playful, cheerful, energetic, and very social, but can also be flippant, and a bit abrupt at times. Saku is a huge fan of Nintendo games, among her favorites are Super Smash Bros, Mario Kart, Super Mario 64, and Super Mario Maker 2. She also plays more serious videogames as well, including the virtual idol favorite Apex Legends.  Saku debuted on July 7th, 2018.


Random Sasaki Saku Video Highlights: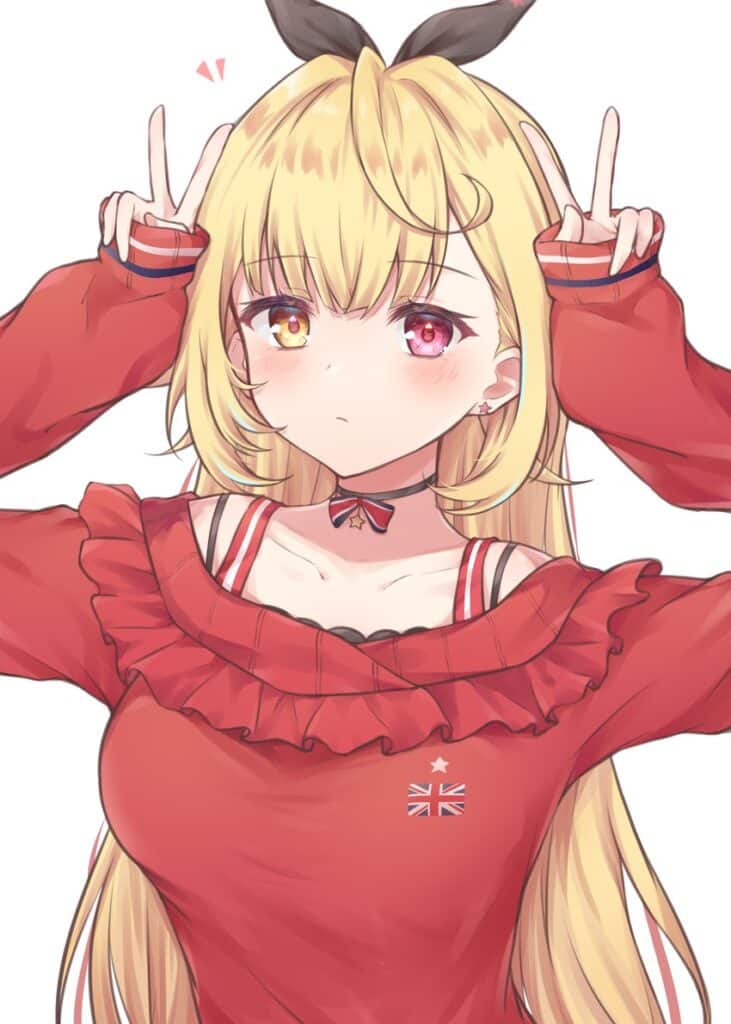 Sara is of British origin, even though she now resides in the Japanese VTuber universe. She currently has around 797,000 subscribers on YouTube. She is cute, playful, patient, forward, inappropriate, raunchy, and often objectified by male fans. She is vulnerable to flattery and often gets carried away in the heat of the moment. The vast majority of her videos devolve into lewd behavior, but luckily, there are still a few wholesome ones in there.  Sara debuted on October 19th, 2018.


Random Hoshikawa Sara Video Highlights: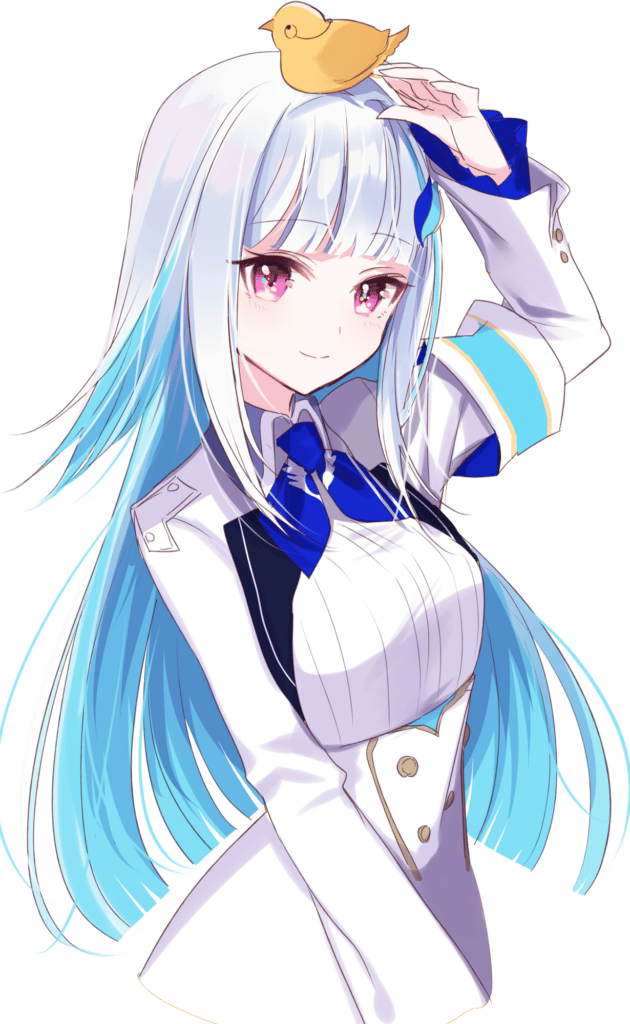 Lize is a princess, but not the Disney kind. She has over 671,000 subscribers on YouTube, and is known for being kind, curious,  persistent, smart, blunt, withdrawn and spoiled. She gets flustered and cries easily, but generally tries her best to get along with others (though it's also true that she has episodes where she randomly ridicules and chastises others).  Lize is very popular among her peers, which is no surprise, as she values friendship above all else.  She is also adamant that she is just a normal princess who is trained in academics and sports, but she never comes across as too tough or intimidating. Lize debuted on March 23rd, 2019.


Random Lize Helesta Video Highlights: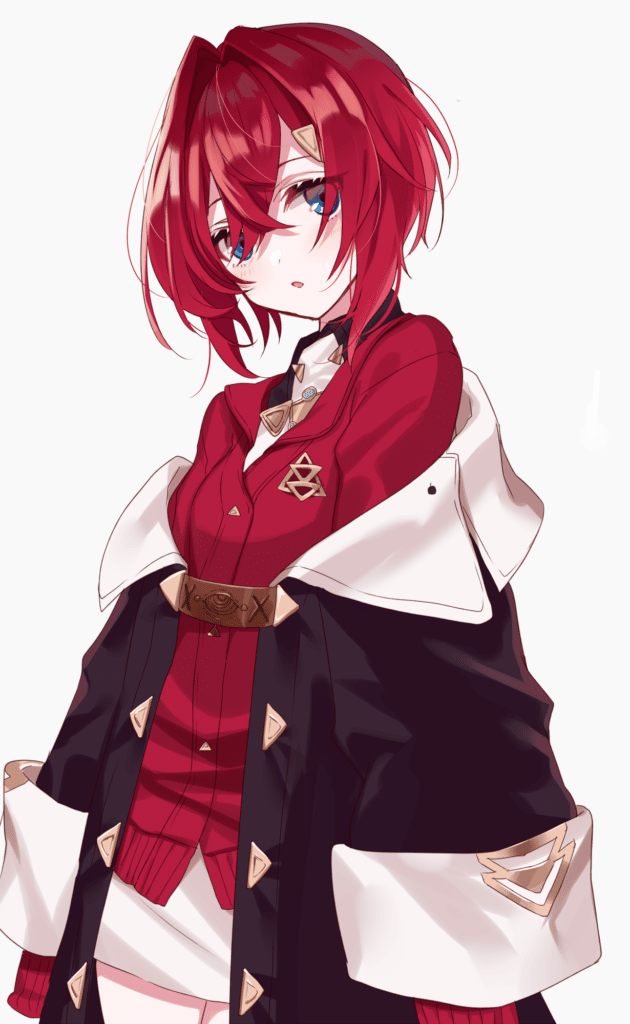 Ange is an alchemist from the kingdom of Helesta. She currently has 674,000 subscribers on YouTube, and is known for being agreeable, polite, curious, friendly, witty, sharp, flirty, lewd, and easily flustered. She has a husky voice, which makes her seem like everyone's sensei. She has an approach to life like she's constantly trying to solve a puzzle. She features in tons of videos with other members, but with a special emphasis on Kanae. When those two are together, life is a Rubik's Cube. Ange isn't afraid to derail a conversation with se*ual innuendos. She debuted on March 23rd, 2019.


Random Ange Katrina Video Highlights: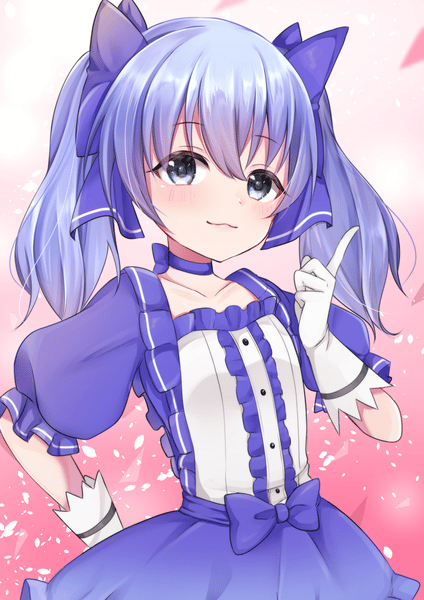 She is an elementary school student with magical powers. Chihiro has approximately 627,000 subscribers on YouTube. She is adorable, cheerful, optimistic, innocent, crybaby, shy, focused, and wholesome. She has probably streamed more online videos that any other Nijisanji group member and in a way is actually one of the more dedicated idols. She is actually well versed at playing video games, with Apex Legends being one of the games she is most known for. She has actually played Apex Legends for more than 12 hours at a time, and not surprisingly, she has won a few tournaments as well. Chihiro debuted on February 8th, 2018.


Random Yuki Chihiro Video Highlights: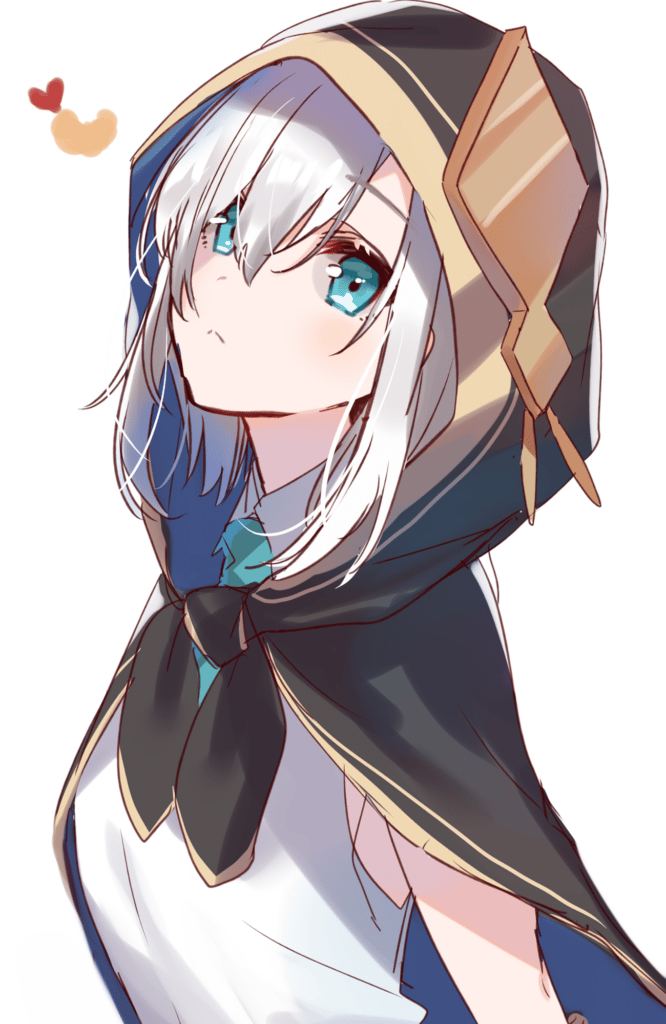 Ars is a wizard from another dimension who is skilled at lightning magic. She currently has 649,000 subscribers on YouTube, and is known for being awkward, endearing, chatty, competitive, stubborn, introverted, decisive and she has a dark sense of humor. She plays excessive amounts of video games. In fact, it's fair to say Ars is a highly skilled player (she certainly takes it very seriously and she doesn't give up until she has her technique down to a science). In that way she can be seen as a bit of a perfectionist. She is also a sore loser. Ars debuted on July 28th, 2019.


Random Ars Almal Video Highlights:


So, What Does the Future Hold for Nijisanji?
Although this agency leveraged the cost-effective power of 2D, they were eventually able to expand and upgrade their software technology for the majority of their idols. More than 100 idols have received 2.0 brushups (which improves on their expressions and range of movements). In addition, more than 90 idols have received 3D models.
Nijisanji is currently in the process of introducing a new unit to the line-up. This group is called 'Voltaction' and consists of four male idols: Seraph Dazzlegarden (he's a reformed agent who plays the violin), Watarai Hibari (he's the heir to a family of phantom thieves), Fura Kanato (he's a mafia heir entrepreneur) and Shikinagi Akira (he's a spy who does contract jobs). We've placed a video of their debut highlights below for your entertainment. Who's your favourite? We like Kanato because he's a fan of Jojo's Bizarre Adventures and My Hero Academia (now that's a man of culture!).


Voltaction Debut Summary Videos: