VShojo Might Overtake Hololive In The Upcoming Years: Here's Why
Vshojo recently made the most significant power move in the industry that happened this year; they acquired Kson and Amemiya Nazuna. That, coupled with the $11 million in the investment they were able to raise this year, might pave the way for VShojo to overtake Hololive on the global stage in the upcoming years. I know it's a long shot, but keep reading; it will all make sense once you are done with this article.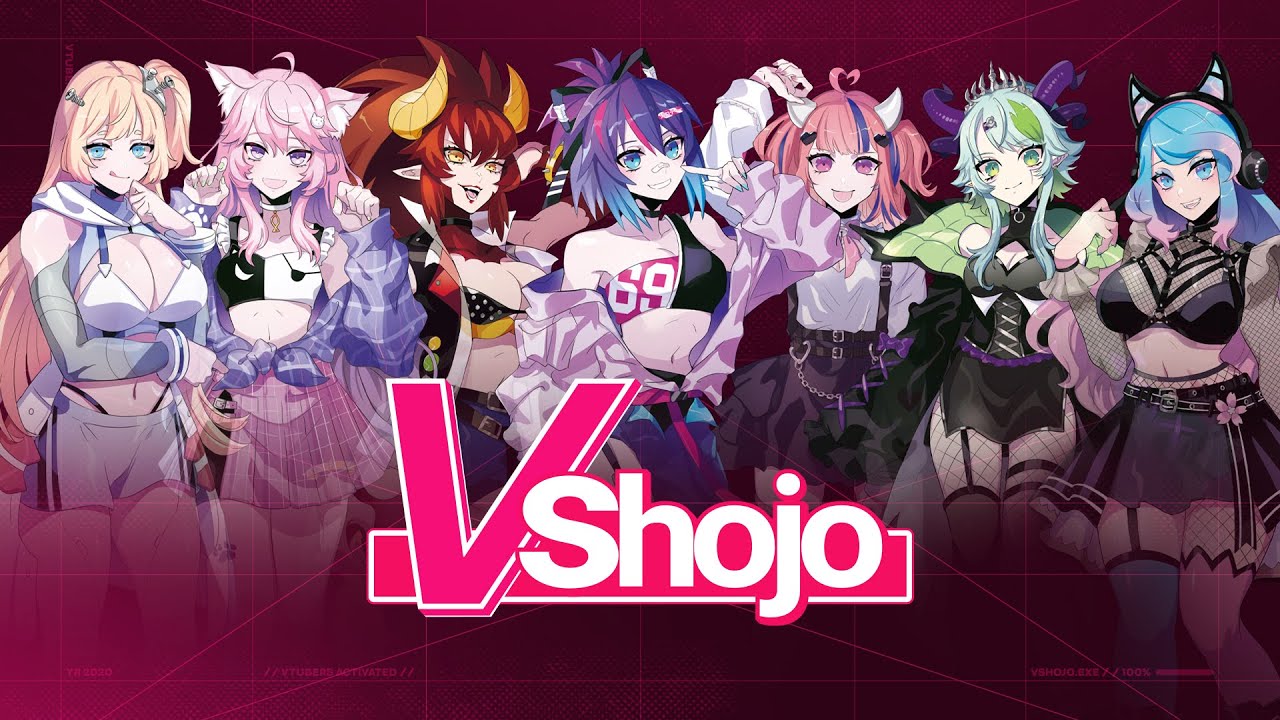 But first, let's take a detailed look at the news of the $11 million investment and these high-profile talent acquisitions, and then we will discuss their effects on the industry in general; later in this article.
VShojo Raised $11 Million In Investment Earlier This Year
GFR Fund, Green Bay Ventures, and Anthos Capital led the investment in march 2022. VShojo plans to use this investment to fund its growth by investing in new technology, enhancing and ensuring the presence of its VTubers at events, and acquiring new talent that would make ripples in the VTuber industry.
And as a consequence of this investment, VShojo surprised everyone in the VTubing industry with the following news.
VShojo Acquired Kson And Amemiya Nazuna In July 2022
On July 16th, VShojo announced the addition of Kson and Amemiya Nazuna as the newest members of their VTuber agency. kson ONAIR was an independent VTuber with a subscriber count of 1.2 million, according to their YouTube channel. 
This number defines the sheer size of the deal made by VShojo and its significance in the VTuber industry. 
Although Amemiya Nazuna, on the other hand, is a new character introduced by VShojo as a "mysterious girl with amnesia," there have been some speculations by the VTuber fan community that Amemiya Nazuna is actually the same performer that voice acted Uruha Rushia, a famous Hololive affiliated VTuber. If true, this is a big power move by VShojo.
Here is what fans have to say about this move:
VShojo integrated kson ONAIR's transition to their agency in a lore video where they also have their first encounter with Amemiya Nazuna.
What It All Means For VShojo's Future
These moves were a statement for the VTubing world to know that VShojo means business! And they are really serious about cementing their name on a global level.
This statement had to be made as, since their inception, nobody has taken them seriously because they aren't a typical VTuber agency, making the industry perceive them as more of an Indie group managed by a corporal.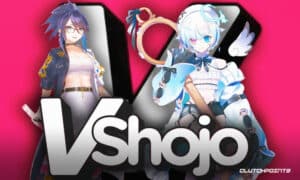 But now, after this heads-turning move, all eyes in the industry will be on VShojo in the upcoming years. Not just because of their roster but because VShojo's talents are way more unrestrained than everyone else in the industry.
The first thing that comes to mind when you think of VShojo doing what Hololive and Nijisanji can't is talent freedom.
Benefits of VShojo's unconventional ways of managing talent
VShojo can recruit talents from Indies and debut them. The perk that comes with the freedom is that VTubers can design their VTuber avatar rather than gambling on the agencies giving them a good or a bad one, which has led to the VShojo's VTubers having perhaps the most astonishing rigged models in the entirety of the industry. So, under VShojo's supervision, the sky is the limit regarding creativity.
Talent freedom also means that VTubers can collaborate with anyone. The reason why VShojo has been able to compete with the likes of Hololive and Nijisanji isn't just because their VTubers are VTubing's biggest names even before VShojo was formed. But also because they collaborated with relevant people, including VTuber agencies, Indies, and other popular content creators. In comparison, Hololive en and Nijisanji en are not allowed to collaborate.
This freedom also allows the VTubers to post their real face on their main social accounts.
Being in VShojo has the perks of being in an Indie group while being backed by a VTuber agency. You have technical support, managerial assistance, connections, and everything you expect from a VTuber agency. At the same time, you have absolute freedom too. So, I would say that it is a hell of a deal. And that is why many indie VTubers are tempted to join VShojo, all thanks to these perks.
That is why kson ONAIR said that joining VShojo has no cons. You can also do or say whatever you want without getting rebuked.
Disadvantages of VShojo-affiliated VTuber's absolute freedom
Absolute freedom, like in the real world, is a Double-edged sword. That means; that where freedom allows the VTubers from VShojo to be more creative with their content and VTuber models, it also has a negative effect.
The disadvantage is that when the agency does not reprimand the talent, then the fans and peers are the ones that keep you in check when you make a massive mistake, especially related to the woke culture. And the absolute freedom to say anything you want often results in you getting canceled by the VTuber community itself. And when that happens, you can't rely on the agency to protect you.
Are There Any Chances Of VShojo Overtaking Hololive And Nijisanji
Being an Indie VTuber is hard, so VShojo's existence is a breath of fresh air in the VTubing industry. As they have placed themselves to have the best of both worlds, being an indie and being a part of a VTuber agency simultaneously. This is what VShojo has to offer that Hololive or Nijisanji can't. But VShojo has a massive problem; its reputation isn't the best. Nijisanji and Hololive's reputation isn't excellent, but they have shrugged off most of the controversies.
I think people don't like VShojo because they have some controversial members. But they are trying to fix that.
Looking at their business model, I am reasonably confident they might be able to compete with Hololive and Nijisanji head-to-head one day. And that day isn't far; all they need to do is stay away from controversies and politics. Once they do that, their reputation will heal over time, and that right now is the biggest hurdle in their way to success.