Our Top 10 ASMR VTubers You Need To Watch
ASMR, or Autonomous Sensory Meridian Response, gained popularity on Twitch and spread like wildfire. It gives audiences some tingling and weird sensations, and it is oddly satisfying.
Many VTubers got on board the hype train of ASMR, which was well-received by the audience.
However, the question remains: Which VTubers are the best among the ASMR VTubers you need to watch? Fret not! We're here to answer this very question. So grab a seat and read on!
Table of contents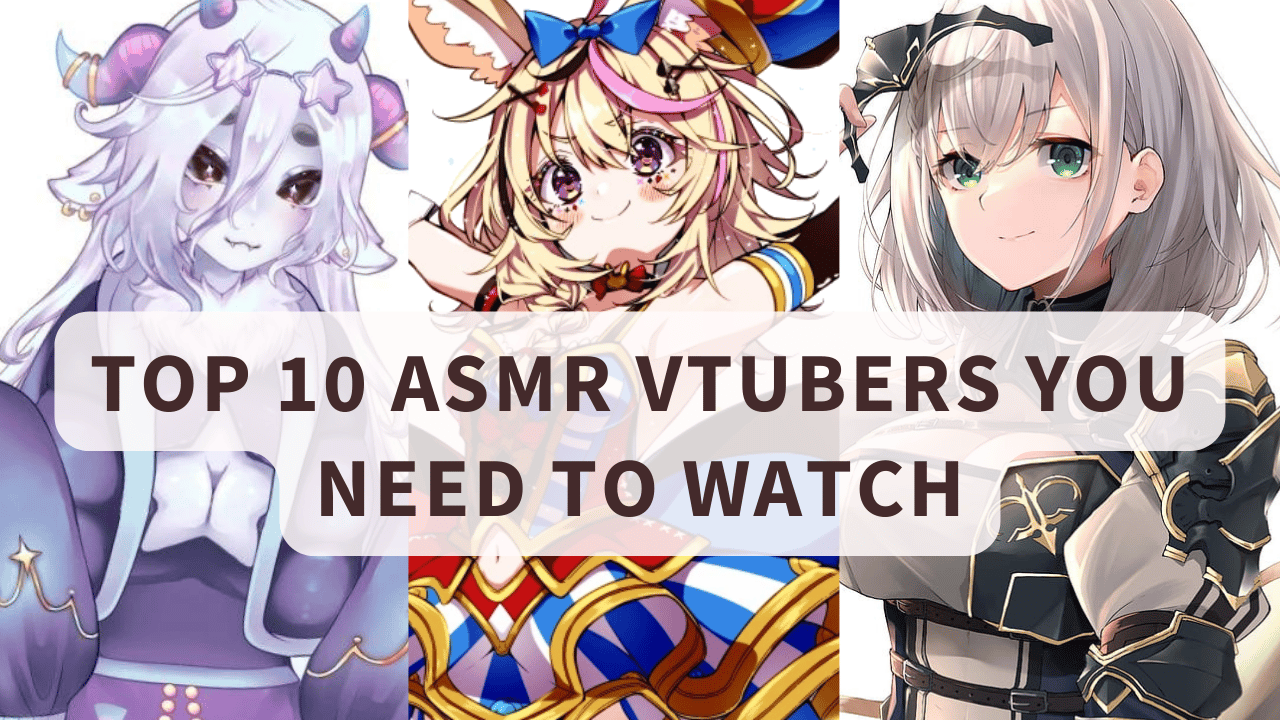 Ghostimu ASMR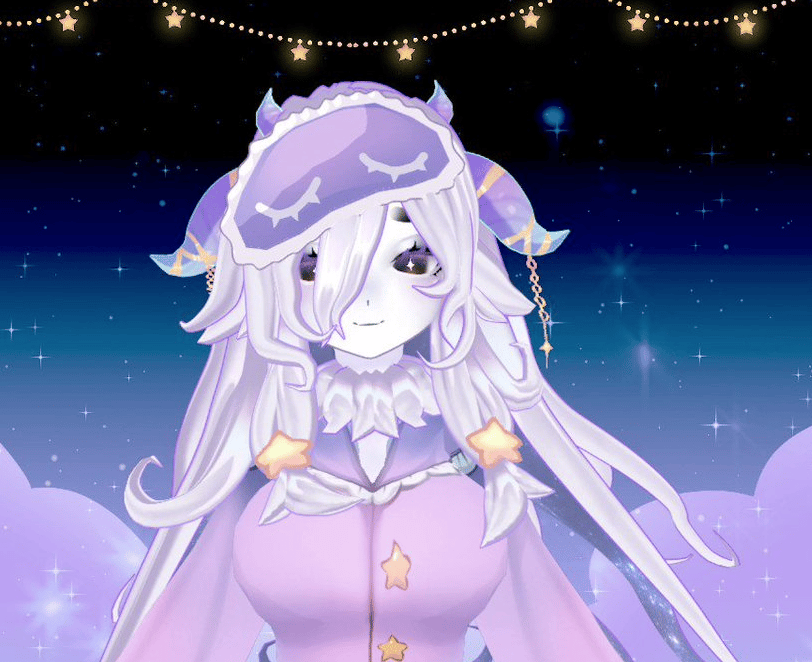 Current YouTube Subscribers: 11.8 K
YouTube Channel: Ghostimu ASMR 
Affiliation: Merryweather Media
Let's begin with an ASMR VTuber who just started her journey in the VTubing industry. Ghostimu ASMR posted her first video recently and is very dedicated to making ASMR videos as a VTuber. You better be prepared for her awesome ASMRs, which will give you goosebumps and tingling sensations.
You can find her YouTube channel under the name "Ghostimu ASMR." The amount of effort she puts into her voice demonstrates her love for the art.
She's definitely going to make it big someday, as she already has 11.8k subscribers on her YouTube channel within a month of creating videos.
She does some wild stuff on her streams, so make sure to check her out ASAP, so you don't miss anything!
Omaru Polka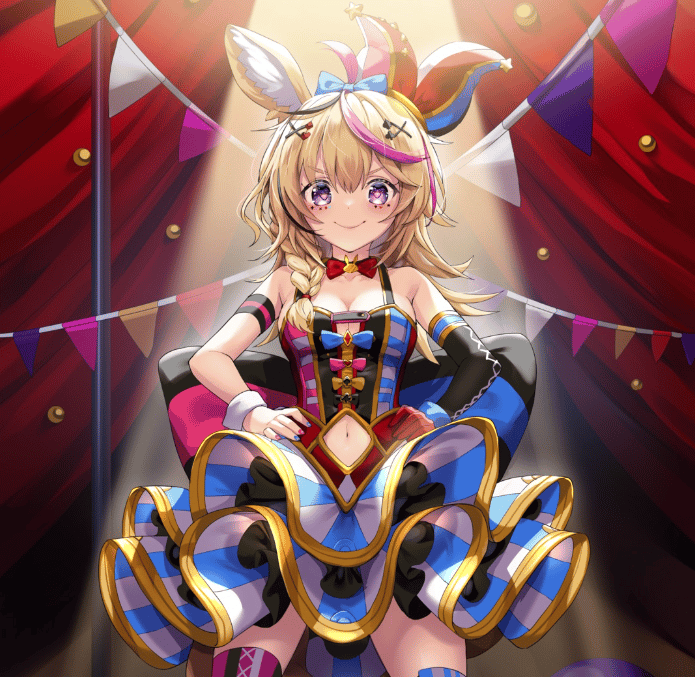 Our next ASMR VTuber, Omaru Polka, is pure-spirited and has an out-of-this-world quirky personality. She's affiliated with Hololive and has lofty dreams of becoming the ringmaster of the VTubing world.
She's a natural when it comes to joking, which piqued many viewers' interest enough to subscribe to her channel and support her growth as a VTuber.
Omaru Polka is into sensual ASMR, too, so if that kind of stuff floats your boat, you need to check her out!
Her ASMR approach is quite different from other VTubers in the niche, as she's full of energy and seems to be enjoying what she does. Her streams show her more delicate side, along with all the quirkiness in the world!
Shirogane Noel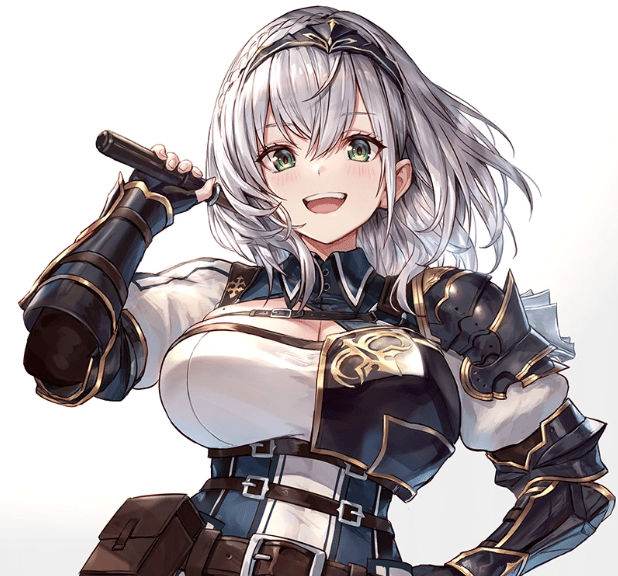 Current YouTube Subscribers: 1.57M
YouTube Channel: Noel Ch. 白銀ノエル
Affiliation: Hololive
This next VTuber doesn't need any introduction. Most of you guys who are active in the VTuber community already know her for sure. It's none other than your meatheaded, all muscle and just all hustle Shirogane Noel.
For those who don't know her yet, Shirogane Noel is that cute gal wearing a clad of armor in her 2D model. Most find her attractive and sensible despite her rugged appearance due to that armor piece. So, when she did some ASMR videos, most of her fans saw this as a dream come true for them.
It's time she took down her armor and finally fleshed out her pure inner heart of a maiden.
She also has a different approach to ASMR. It is almost like she is right there with you, whispering softly straight to your ears with her naturally beautiful voice!
Moeri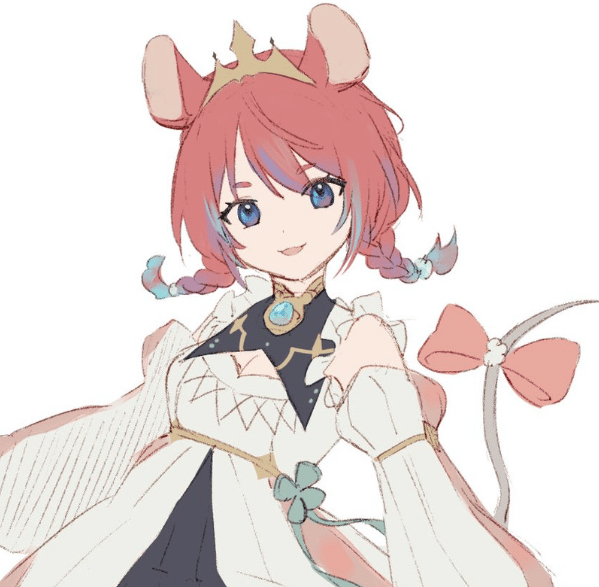 Current YouTube Subscribers: 9.07K
YouTube Channel: Moeri Ch.  
Affiliation: Indie
She's a Filipina VTuber who just started out. That's why she has a limited number of followers and subscribers.
Anyway, I included her in this list for two reasons: ASMR and unique country of origin, and that's it. Not many VTubers coming out from the Philippines, so why not?
Feel free to check out her channel, and thank us later!
Yuzuki Choco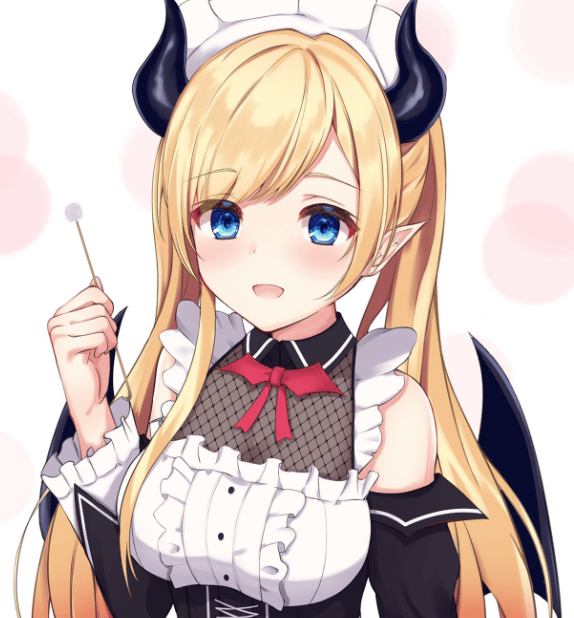 Current YouTube Subscribers: 924K
YouTube SubChannel Subscriber: 303K
YouTube Channel: Choco Ch. 癒月ちょこ  
Affiliation: Hololive
This VTuber left her fans stunned and growing in numbers with the help of her mature and seductive voice. It's none other than Yuzuki Choco, your underworld school nurse, a VTuber that you will search for even if you have no appointment at the school's clinic.
On her main channel, she also does ASMR, but she often breaks out of her ASMR character, ruining the whole experience. You can find one such example in the video below:
But if you want a better experience with her ASMR videos, you should check her subchannel instead. There, Yuzuki Choco posted videos featuring some of her ASMR videos, which you should watch, especially if you own 7.1 surround-sound headphones. Go ahead and enjoy! You're welcome!
Ceres Fauna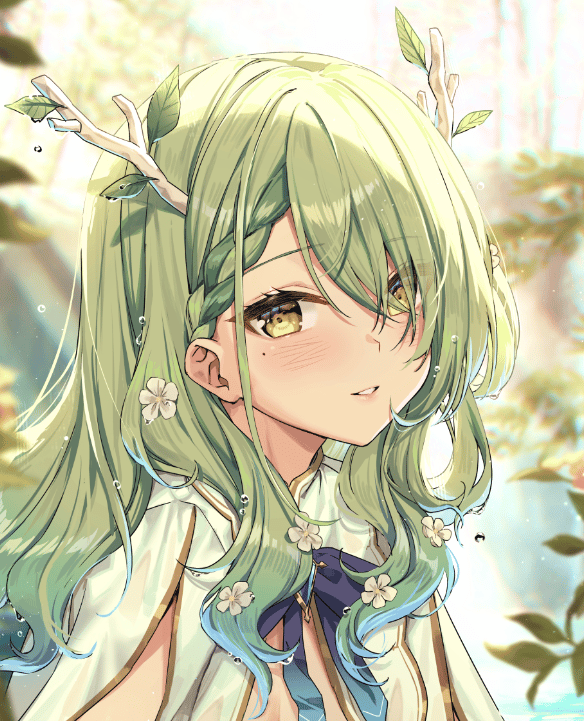 Current YouTube Subscribers: 656K
YouTube Channel: Ceres Fauna Ch 
Affiliation: Hololive
The ASMR VTuber, Ceres Fauna, the keeper of nature and the keeper of fans and subscribers, is a VTuber who will enchant you with her alluring voice in her ASMR videos.
She still streams some games here and there, apart from doing ASMR. On the other hand, fans continue to bombard this VTuber with requests for her ASMR.
I must warn you, though, that her ASMR videos are highly addicting. Male and female fans of Ceres Fauna find her voice captivating, making you come back for more.
You feel privileged when you have a chance to experience the quality ASMR that nature's priestess herself offers.
Natsuko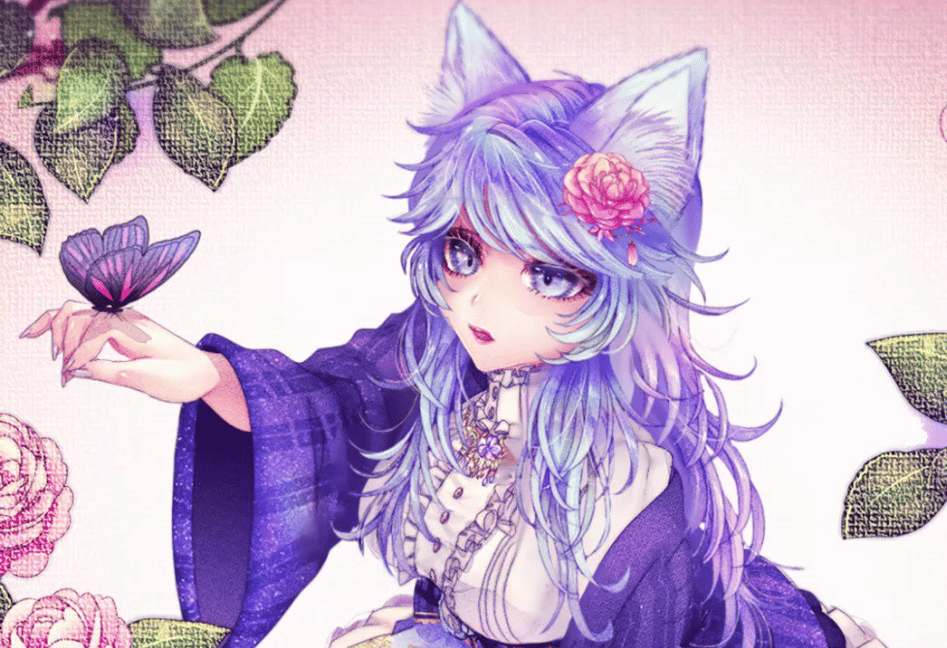 Current YouTube Subscribers: 8.83K
YouTube Channel: 青空 Natsuko
Affiliation: Indie
This next ASMR VTuber is independent for now. Natsuko has got some excellent ASMR skills. She's a kind-hearted wolf VTuber who likes to howl in your ears!
You'll experience the full spectrum of emotions watching her ASMR streams. How can I put this? She continuously trespasses into your comfort zone, but you start to like it and become comforted by this trespasser. Something like that.
Natsuko needs some support if we want to watch more of her ASMR videos. Check out her channel, and if you find her content satisfying your taste, send some love her way!
Reiyu GuiGui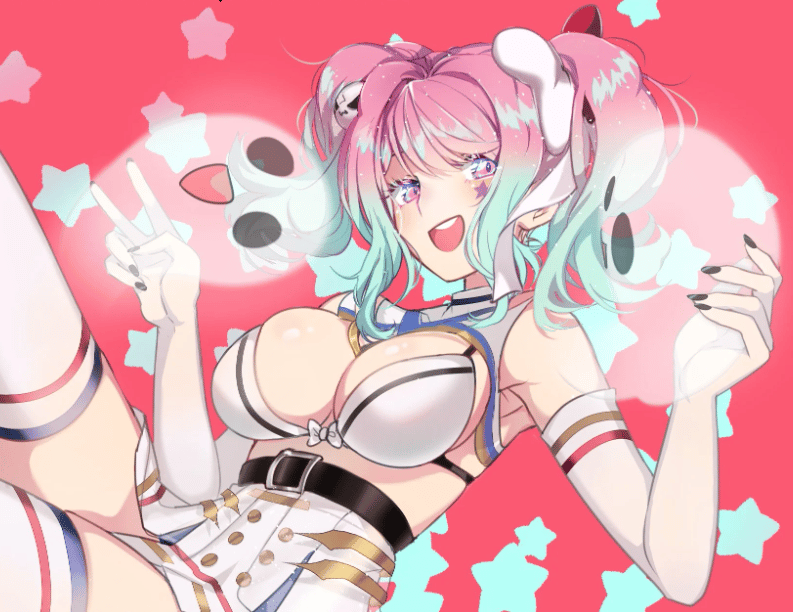 Current YouTube Subscribers: 18.1K
YouTube Channel: Reiyu GuiGui  
Affiliation: Indie
An independent English VTuber who has no qualms about telling lewd jokes and then immediately regrets it. She is very unpredictable, which adds more to the excitement and entertainment Reiyu brings every time she streams.
Reiyu GuiGui is like your joyful, lively, street-smart big sister who will entertain you with her bold personality. Her attitude towards her audience is free-spirited and sincere, no matter what. She's all legit, and even the tiniest hint of her faking it is nowhere to be found in her streams.
Her ASMR videos, though, could be better if you compare them with her gaming videos, where she speaks naturally. It is not the worst ASMR from a VTuber ever. However, it has quite some room for improvement.
Airani Iofifteen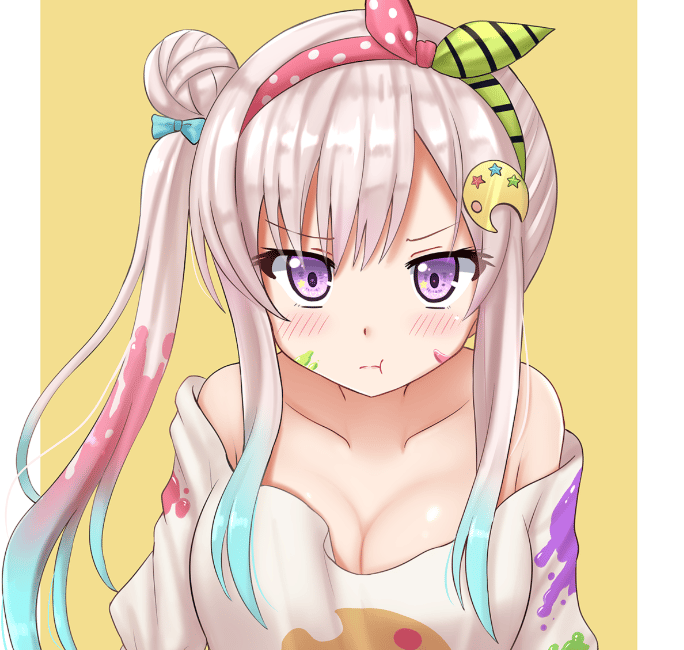 Current YouTube Subscribers: 657K
YouTube Channel: Airani Iofifteen
Affiliation: Hololive Indonesia
This ASMR VTuber already has a very soft and youthful voice to start with. That's why her fans adored the majority of her cover videos. Airani Iofifteen is also intelligent because she can speak six languages. Imagine that. It would also surprise you that she taught herself Japanese and English through video games, dramas, and anime.
This Indonesian VTuber has a wide range of ASMR skills. With her already soft and charming voice, I doubt anyone would object to her doing ASMR.
Nene Amano
The next on this list is an interesting VTuber. And no, I am not talking about her having some "huge future" ahead of her.
It is because of her attitude and personality that she showcases them in her videos and streams. Nene Amano is often seen as a very kind individual with a very gentle and kind soul. She is authentic when she laughs and very sincere whenever she engages with her fans in the chat.
I find her interesting because of her anime preferences. It contrasts her gentle and calm appeal by liking some of the most action-packed anime series out there.
Nene Amano's ASMR videos are also frank and relaxing to the ears and mind. She's one true angel, brought to us as a VTuber.
Wrapping It Up
Some VTubers excel in the ASMR niche more than their usual game streams and VTuber videos on YouTube, while others find it bizarre. Nonetheless, it provides their respective fans with some variety in terms of other types of entertainment they could do as VTubers. I hope there are still more ASMR VTubers that will appear in the future. Fingers crossed!
What do you think of our list? Feel free to drop a comment below to give us your feedback. See you in our next article!