VTuber Rankings: Your Favorite VTubers Ranked
The VTuber world is one of the most fascinating, dynamic, and rapidly growing entertainment areas today, additionally it's also a new phenomenon, with over half of the top 10 VTubers having been active for less than five years. VTuber rankings might be tickling your curiosity and we have got all the answers that will satisfy it.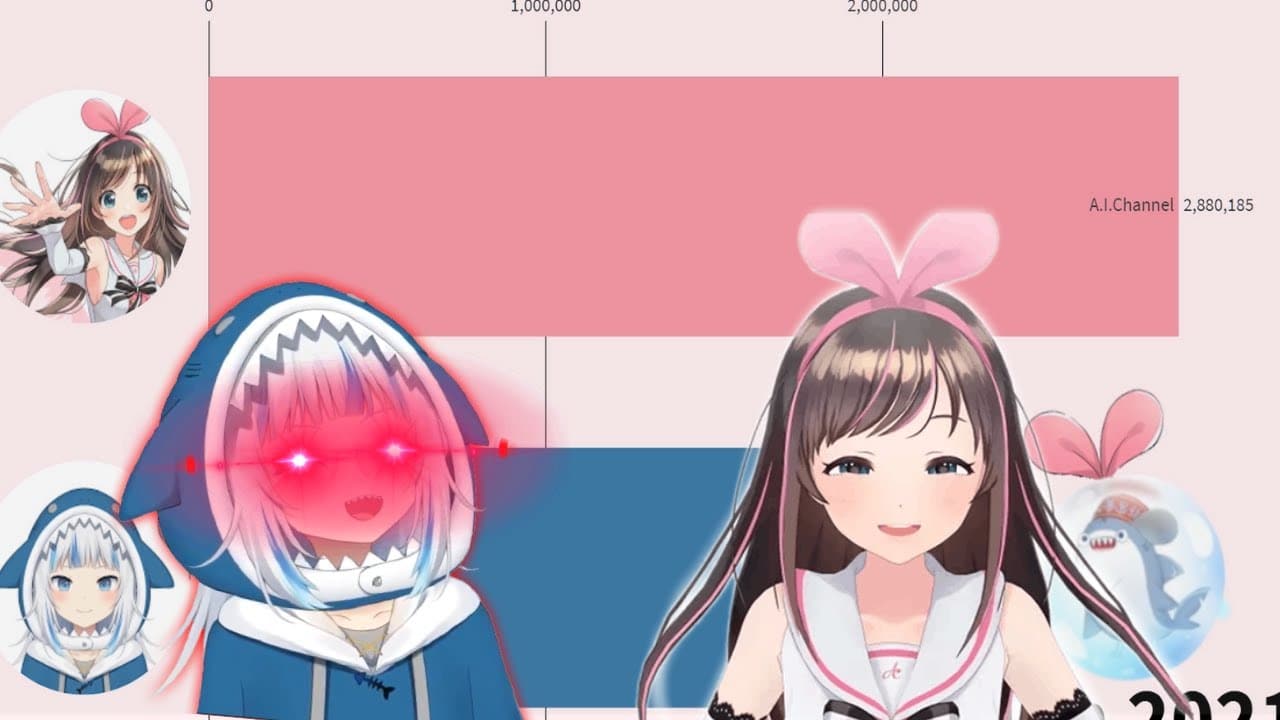 The popularity of these creators has exploded over the past few years. A glance at some statistics shows just how quickly the format has grown:
There are currently over 1,200 channels with over 100,000 subscribers on YouTube (and that number is growing every day).
Over 50 million people watch videos about these virtual stars every month on YouTube. That's roughly equivalent to roughly half the population of Australia watching a video about VTubers every day!
And it's not just YouTube – Twitch has recently launched its dedicated channel for this content which is already attracting millions of viewers every month (with many more millions watching via third-party platforms).
Sure, sure, we'll talk a bit about VTuber rankings but before that, let's talk about how they publish their content and are organized.
Where To Watch VTubers
Agencies are the group of organized VTubers furthermore, an agency can be just one person or group of people who have chosen to manage under the same name for their videos/photos/text posts.
You can watch the content of VTuber agencies on platforms like YouTube or Twitch.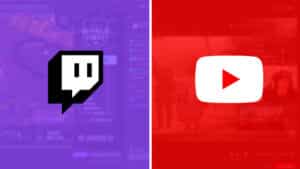 The number of followers of each agency determines its rank by followers (more followers = higher ranking) where as the number of subscribers determine the rank of the VTubers by popularity (more subscribers = higher order).
Some of the more popular agencies are Hololive, NIJISANJI, and VShojo.
Hololive
Some of the most highly ranked creators are a part of the Hololive agency. They manage the careers of over 50+ VTubers, including some of the most famous YouTubers in the world. Hololive has developed a reputation for being one of the best talent agencies in the business, and for a good reason. Their roster features several highly successful YouTube channels that have seen tremendous growth and success. The dedicated subscriber rankings for VTubers by Hololive, is the evidence of its sheer size!
In late 2017, three friends from high school who decided to leave their jobs and pursue their dream of starting an agency for virtual YouTubers founded Hololive. Since then, they have rapidly grown to become one of the top agencies in the industry, with revenue growth exceeding 10x from 2018 to 2019 alone!
NIJISANJI
NIJISANJI is a famous agency and is one of the top 3 within the space. Jisun, the CEO of NIJISANJI is also the founder of NIJISANJI who founded this agency four years ago. The agency has been around for quite some time and has produced some of the most successful VTubers today.
The company has stated that it will continue to expand its business into other areas such as music, fashion, and gaming. They have also said that they will be opening up new offices in Seoul and Tokyo over the next few months and launching more games in the future.
VShojo
VShojo is a popular VTuber agency. About Two years ago, Justin Ignacio founded this agency and it has been growing ever since. They are famous for their unique style, which has been described as "unapologetic" and "relatable." They also have a diverse lineup of vloggers, including male and female vloggers, and many different types of content.
VShojo is known for its high-quality video production and willingness to take risks with its content. They heavily emphasize community building and fostering relationships between their viewers and the vloggers they represent.
Others
There are over 215 more agencies, but we'll review the list in another post!
Who Is The Most Popular Vtuber?
How do you rank people?
Many factors affect the VTuber Rankings and the most important ones are:
-Subscribers (The number of people subscribed to your channel)
-Views (The number of times your videos have been viewed)
-Comments (The number of comments on your videos)
-Likes (The number of likes on your videos)
Most Subscribed October
In 2021, Gawr Gura overtook Kizuna Ai as the most-subscribed creator on YouTube. We can argue that they're the biggest VTuber of today's age. It is unknown how many subscribers he currently has, but it's estimated that he has over 100 million subscribers. They're the OG shark VTuber!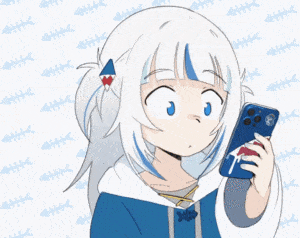 Most Viewed VTuber
Suo Sango, a NIJISANJI creator, is the most viewed VTuber in the world.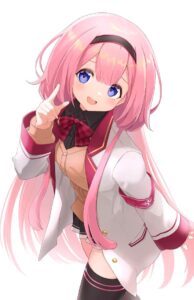 She is a Japanese Vlogger who has over 3 million subscribers on YouTube and has a net worth of $1 million. Among the Japanese creators, she's among the most popular around.
Most Commented VTuber
This is a tricky metric because it depends on the platform. But the most likely VTubers to make it into the rankings would be Gawr Gura or Suo Sango. No surprise!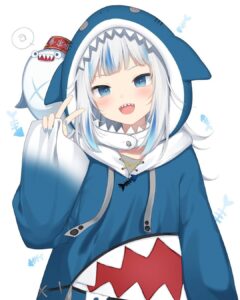 Most Liked VTuber
Kizuna AI is the most liked virtual star in the world. She was created by Sega, who owns the character rights for the Hatsune Miku software, and her name means "bond" or "connect." Her design is based on the Vocaloid character Hatsune Miku.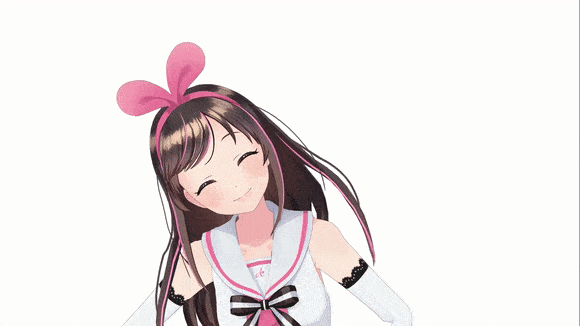 She is likely the most liked VTuber as she was one of the original ones that became more mainstream popular.
Other Popular Creators
Some of the names of other popular VTubers are Saa, Bao, Veibae, Calli, Aisha, Lulu, Zen, Selphy, and Watson. They may not be at the same level as the famous VTubers listed above, but I hope they'll get there!
So Now What?
It's still very early for space, but these virtual stars are reaching a level of popularity worth paying attention to. It's difficult to say where things will go from here, but there's enough evidence to suggest that this medium has a bright future. But this whole popularity gets me thinking… what does your favorite Vtuber pick say about you?
I'm looking forward to keeping an eye on VTuber rankings in the future!