The 10 Most Super Chatted VTubers
VTubing, as an art, is becoming more popular by the day. And with it, many VTubers have risen to unprecedented heights of fame.
However, getting to the top is easier than staying there, as many of the VTubers mentioned in this article had to find out the hard way.
Regardless, getting to the top does have its perks, including selling merch, generating huge ad revenues, and, most importantly, getting super chatted, which brings in the biggest portion of the revenue for these VTubers.
Today, we are here to list down the ten most super chatted VTubers of the year. So, stick around, and let's get started!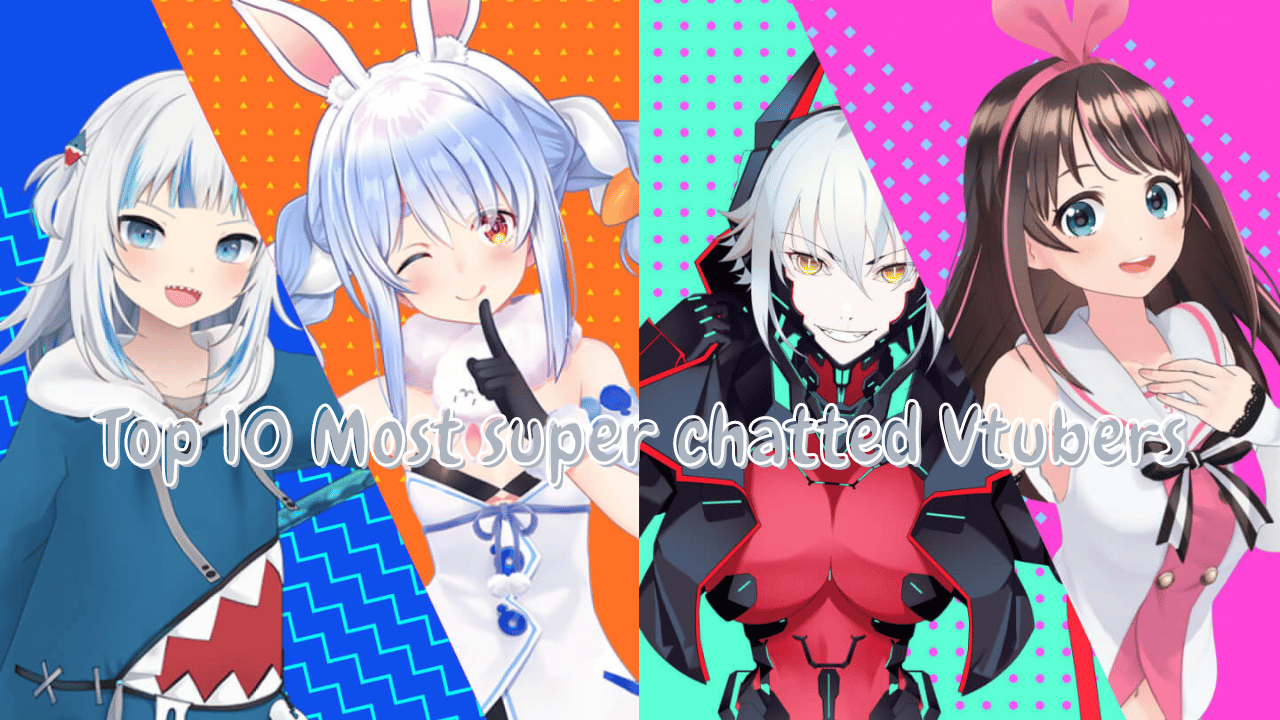 Uruha Rushia, The Most Super Chatted VTuber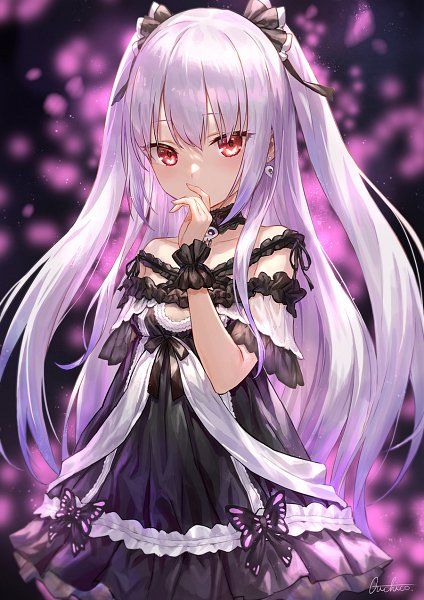 Youtube Channel: Rushia Ch. ( No longer Active)
Subscribers : ~1.6M
Affiliation: Hololive
Unfortunately, due to the termination of Uruha Rushia's contract with Hololive, the channel is no longer active due to a massive controversy that ended her career.
Rushia, on the other hand, is still the most super chatted VTubers, earning a whopping $3.1 million from super chats alone.
This figure demonstrates how unique and entertaining she was as a YouTuber and how much her fans adored her.
She's one of the first VTubers I delved deep into just because of her personality. Behind the child-like anime figure you see on the screen lies a metal singer. She would tear your eardrums without a thought if things went desperately wrong while playing.
Given that, at that time, everybody tried their hardest to be the "cute" anime figure you would see on the screen. Uruha Rushia took advantage of that and meshed that perception with her real-life personality, a rage gamer.
R.I.P Desk-Kun. We'll miss you!
She is still streaming under her new VTuber name, Nazuna. However, from what I could see, she's not as active.
Kiryuu Coco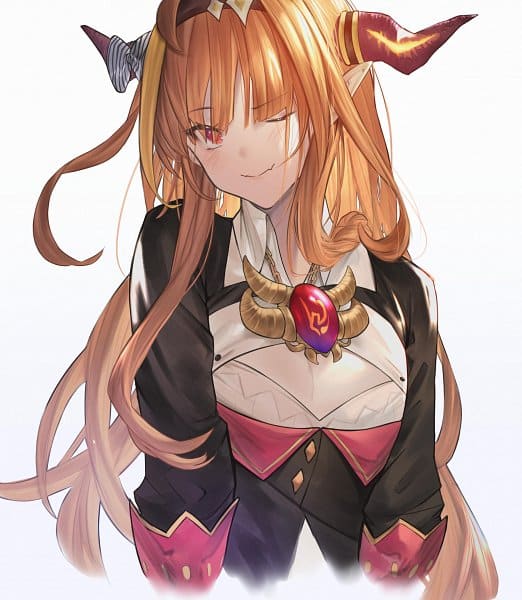 Youtube Channel : Kiryuu Coco Ch. ( No longer Active)
Subscribers : ~1.3M
Affiliation: Hololive
Kiryuu Coco is another VTuber who, unfortunately, was canceled by Hololive. Hololive terminated her contract due to controversy over her stance regarding Chinese politics, which was a very sensitive topic at the time.
Despite this, she remains the second most popular VTuber of all time, earning approximately $2.8 million during her time as Coco.
Considering that she still holds the second most super chatted VTuber spot in this list, even after her termination, this explains how unique and loved she was. Rightfully so, as she was the only Japan-based VTuber who could speak English and bridge the gap between Japanese and western culture while having fun.
Many people know her nowadays as Kson now. She is now unrestrained and unapologetic, the Kson/ Kiryuu Coco we love to have.
Her streams are all pretty much about anything. Gaming, just talking about how different a pizza from Japan is from the USA, bringing a friend over to just be herself with her friend in real life.
To date, I can say that she's the most genuine streamer. She meshes VTubing with IRL streaming and sometimes combines her VTuber persona with her real body.
Usada Pekora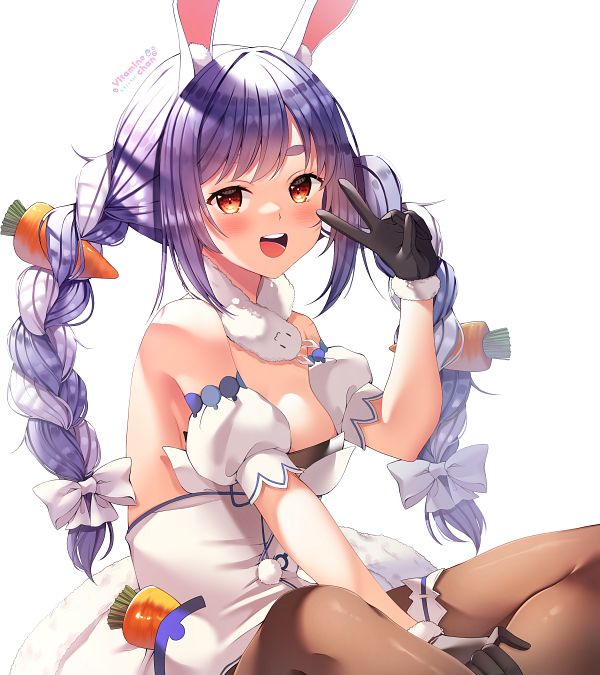 Youtube Channel: Pekora Ch. 兎田ぺこら
Current Subscribers: 2.12 M
Affiliation: Hololive
Third on the list is our favorite full-time rabbit and part-time war criminal VTuber, Pekora.
She sings and entertains her chat through gaming and chat streams. She is an all-around good comedian, juggling all these talents and creating wholesome and funny stream moments.
Pekora has earned around $2.5 million through super chatting alone, earning her the third spot on this list of the most super chatted VTubers.
Even though I don't play Minecraft, I still like to watch her play, whether she's streaming solo or with her hololive peers.
Her best streams are her collab streams. Minecraft, Ark, Rust—you can name any multiplayer game. If she can commit war crimes ( like playfully bullying her Hololive friends and/or killing them multiple times), I'm there to watch and laugh alongside her maniacal laugh as she gets away with it.
Houshou Marine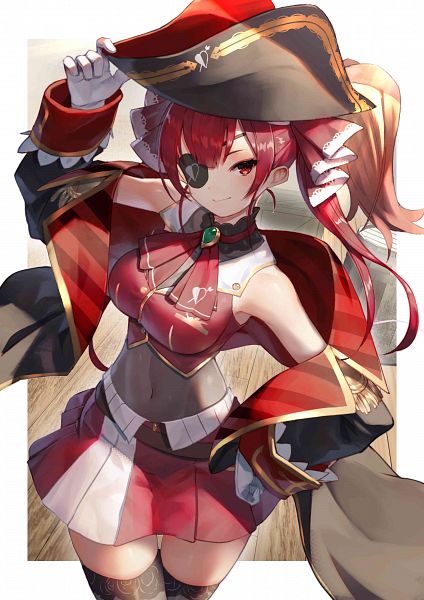 Youtube Channel: Marine Ch. 宝鐘マリン
Current Subscribers: 2.2M
Affiliation: Hololive
The perverted pirate, Houshou Marine, stands in 4th place as the most super-chatted VTuber on this list, earning nearly $2.1 million in super chats alone. She is another multi-talented VTuber.
Houshou Marine sings, collaborates with many other VTubers, mainly on the Japanese side, and has skits for her audience in the form of videos on YouTube.
She, like Pekora, is a third-generation Hololive VTuber, and she continues to produce a large amount of entertaining content.
Some of my favorites are the streams where she is just chilling and talking with the chat. Marine turns down the lewdness and chills, letting her true personality (which is not far from her VTuber persona) show a little more.
I'm not surprised she's this high on the list. She has it all: Nice personality, almost always upbeat and flirting with chat, innocently or not-so-innocently, with fun gameplay and reactions. Everything!
Kanata Amane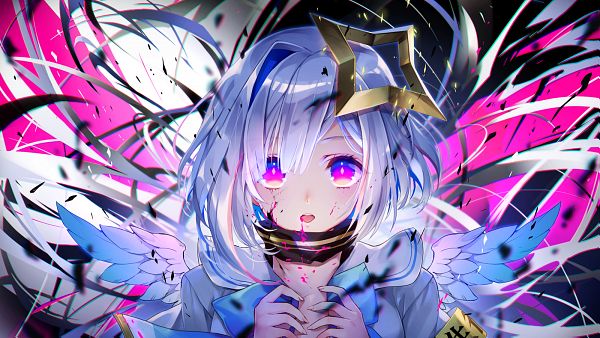 Youtube Channel: Kanata Ch. 天音かなた
Current Subscribers: 1.27M
Affiliation: Hololive
Kanata Amane takes up the 5th spot of most super chats earnings of all time.
She earned close to $1.76 million just in super chats. The 4th Generation member of Hololive is one of the most famous of her generation.
Kanata is also very talented in singing and dancing. She has very laid-back and funny streams.
I personally haven't watched a whole bunch of Kanata, but she has some funny moments. Everybody within the community and her Hololive friends call her "Gorilla," and she joyfully plays along with the skit.
Lamy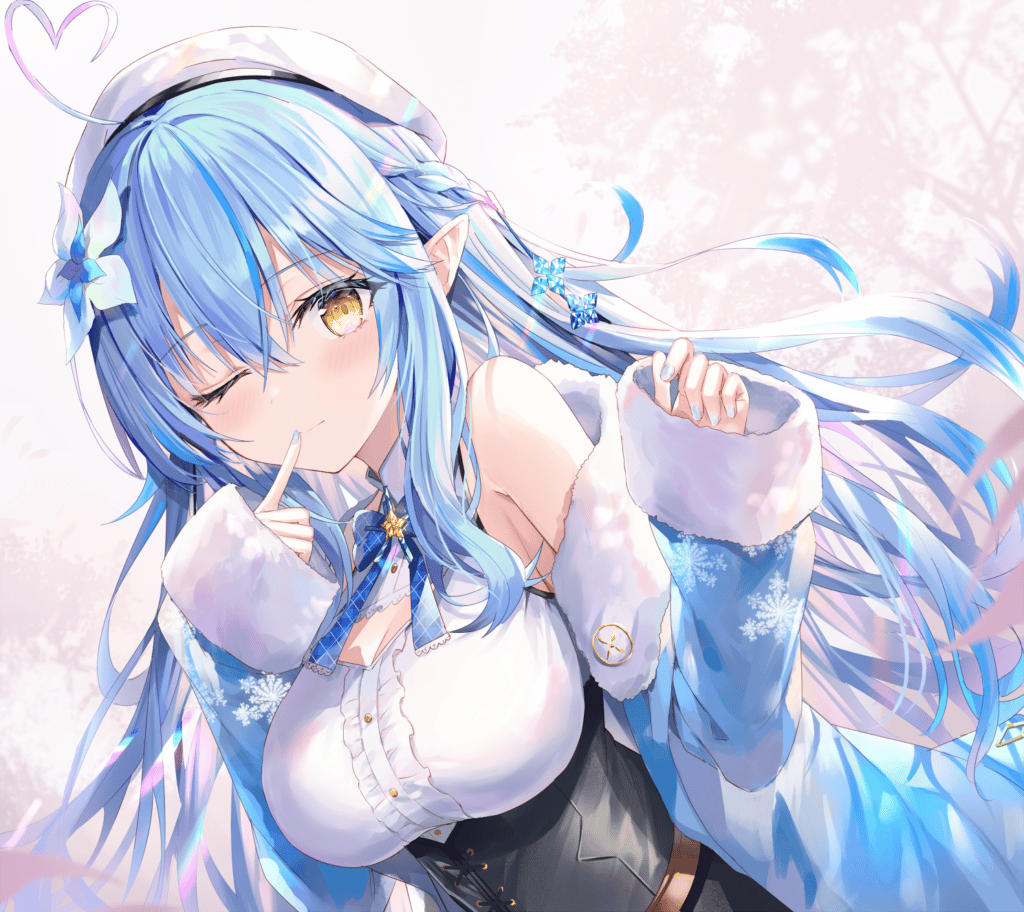 Youtube Channel: Lamy Ch. 雪花ラミィ
Current Subscribers: 1.08M
Affiliation: Hololive
Lamy, from the 5th Generation of Hololive, comes 6th in the charts of the most super chatted VTubers.
To date, she made $1.75 Million and is just as talented as Marine, Pekora, and many other VTubers.
She also sings, plays games, and collaborates with members of her team ( Hololive) and other VTuber personalities.
Lamy is another heartwarming personality and is comparable to Pekora. She is a very entertaining streamer.
Kuzuha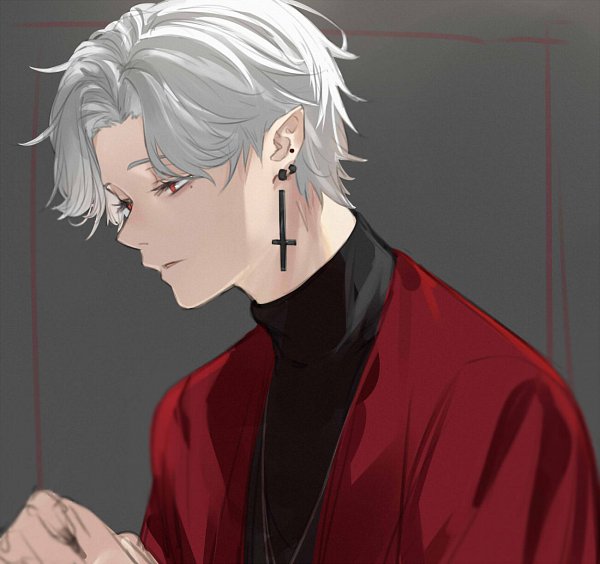 Youtube Channel: Kuzuha Channel
Current Subscribers: 1.45M
Affiliation: Nijisanji
Currently, the most subscribed male VTuber, Kuzuha, takes up the 7th spot on this list of the most super chatted VTubers.
His estimated earnings from Super chats close in on $1.71 Million. Like the other affiliated VTubers, he is a singer as well. However, he takes his singing career slightly more seriously than other VTubers. While many singers in the VTubing community put out single songs, he straight up puts out albums instead of single hits.
A laid-back VTuber with an emphasis on gaming, with good energy throughout his everyday streams, he puts out amazing content to relax after a hard day.
He's honestly very fun to watch. In every stream I watched, I could tell just by his voice that he was having the time of his life.
He really enjoys streaming but has somewhat poor social skills, which may be hard to watch on collabs (I believe that nowadays he is much better at it) or just overall funny to watch. It depends on how you feel about awkward situations.
He shines when he's alone, and it goes along with the persona he chose to play. A NEET vampire.
Minato Aqua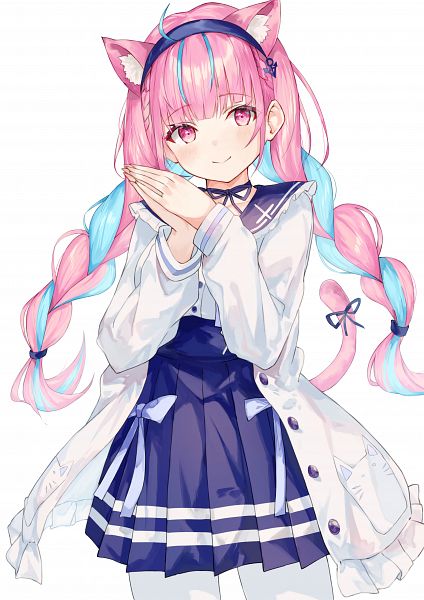 Youtube Channel: Aqua Ch. 湊あくあ 
Current Subscribers: 1.71 M
Affiliation: Hololive
On our 8th spot, we have Aqua, another Japanese VTuber from Hololive's 2nd generation of VTubers.
Being almost one of the originals of Hololive, she still maintains a very solid and faithful fanbase. She made around $1.67 million in super chats.
She gives off very child-like energy, being an "airhead" and clumsy, playing pranks on other VTubers, but from what other VTubers say, she is very responsible and kind when the cameras are off.
While giving clumsy vibes, she is surprisingly amazing at highly technical games like League of Legends and other competitive games. She maintains high ratings (Diamond Rank on League of Legends, Master Rank on Apex Legends, for example).
Watame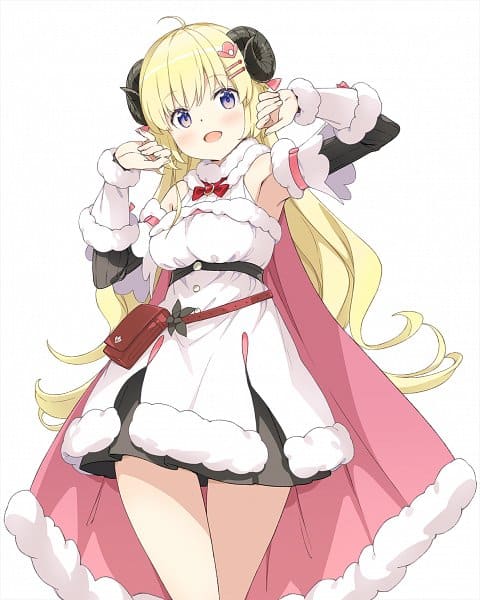 Youtube Channel: Watame Ch. 角巻わため
Current Subscribers: 1.31M
Affiliation: Hololive
Hololive's 4th generation adorable sheep, Watame, debuted alongside Kanata and Coco, which also happen to be on this list.
Watame sings and can rap quite well. As a VTuber, she's a very soft and kind personality to watch and interact with.
Her earnings are estimated at around $1.46 Million, on what is considered her Super chat earnings.
She's honestly a bundle of joy to watch. She is very kind, with a very soft voice that matches the fluffy likeness of her design. Watame primarily focuses on collaborating with her Hololive peers and gets along very well with everyone.
The way her friends react while around her, you can see that she is very loved, and all of her friends genuinely respect her.
If you'd like to check out some of her moments or get to know her in case you don't, here is a clip of her recent stream.
Mori Calliope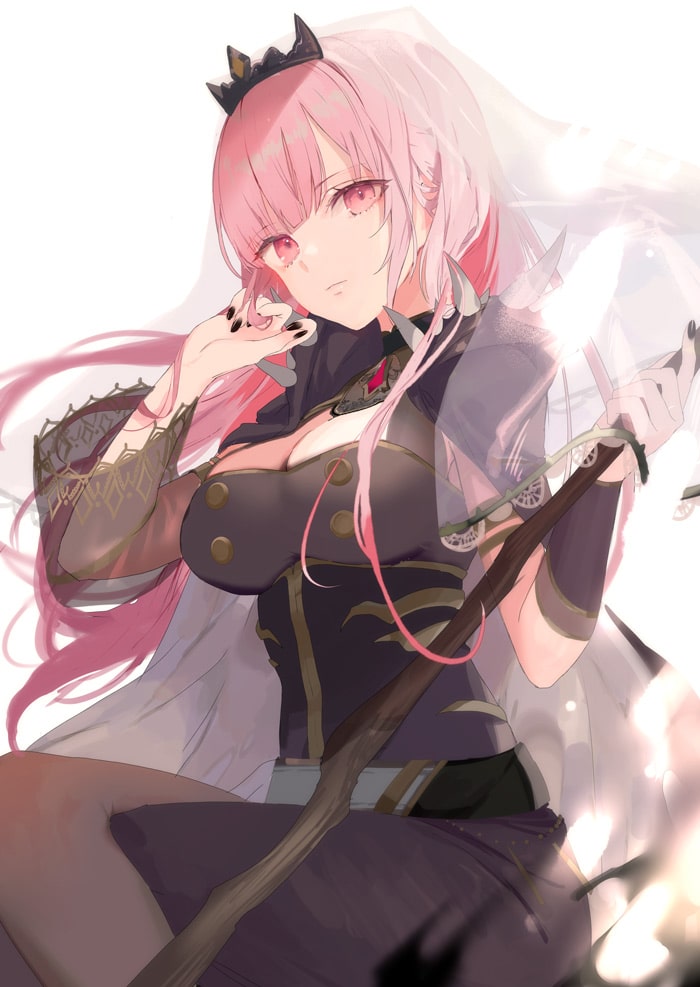 In our last position, we have Calliope Mori, our first English entry in this list.
The Death rapper, the Dad of the Deadbeat fandom, owns her place as the 10th VTuber with the most super chat earnings, having earned around $1.44M in super chats alone.
Full-time death reaper, part-time rapper/singer, and fatherly figure of the deadbeats is one of my favorite VTubers.
Calli's streams are fun, but she was a bit insecure in her earlier streams. The reason might be her not being a part of the community before rising as a VTuber. 
However, she has grown so much as a streamer and singer/ rapper and is learning Japanese to collab with the Japanese counterpart of Hololive. All in all, she's a very fun VTuber to watch, and lately, she feels more secure in herself. Calliope has been putting in an astounding and admirable amount of work.
She also streams IRL as DemonDice on Twitch, while DemonDice on Youtube is dedicated to her separate musical career.
She has an amazing personality, often has fun banter with the Hololive-Myth- members ( GawrGura, Amelia Watson, Takahashi Kiara, and Ina ), and is a hard worker.
Every stream she does is fun, especially if you watch her Jump King streams.
Wrapping Up: The Most Super Chatted VTubers
There you have it: the ten most super chatted VTubers of all time. There's a reason that these VTubers get so much revenue from their super chats: they are fun to watch, have great interaction with their chat, and are very talented.
We hope this list helps you find your next favorite VTuber. If you did, go on and get your daily entertainment fix from these awesome VTubers. That's all for today, and if you liked our picks, check out our other spicy lists on VTubers.