The Complete Guide To Selling Merchandise As A VTuber
VTubing and streaming are profitable businesses! Most of the biggest content creators are millionaires, and they all have something in common: they have diversified their content to increase their revenue.
If you are a successful VTuber or just starting your VTubing career, you need to be selling merch to your community. We'll tell you exactly how to do that, so read on!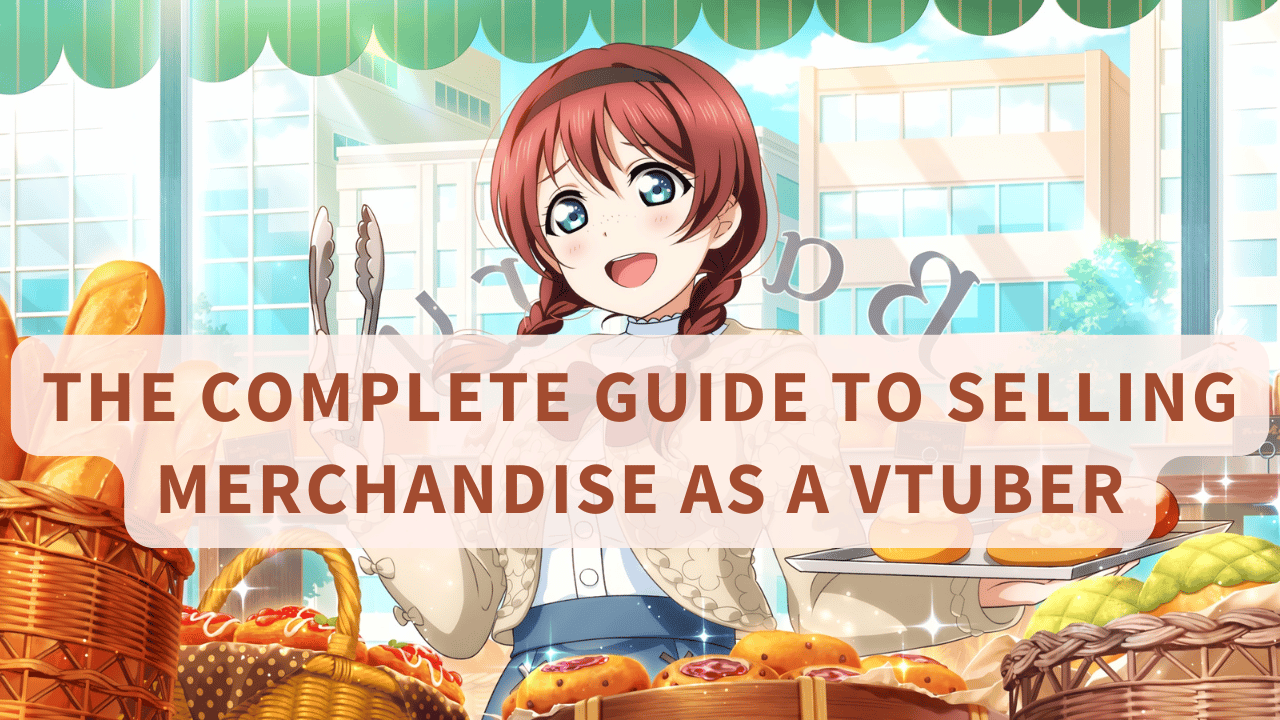 How Can I Sell Merch As A VTuber in 2023?
Selling is simpler than most people think. Every business seminar and every book about business could be summarized into one statement: Find something people want and sell it to them. 
VTubers, like any other creators and streamers, have a following of people who watch their content and interact with them. These are people who more than likely would love to wear merchandise from their favorite creator.
Every VTuber with an established community can sell merch and give their followers another opportunity to support them and get an amazing product into their hands.
What Type Of Merch Can VTubers Sell?
Just because it's a VTuber model interacting with the audience doesn't mean VTubers can't sell mainstream merch. In fact, after having a great-looking 2D or 3D VTuber model, it would be easy to produce merchandise because you already have an initial design in your hands.
Mainstream Merch
The first thing you would think of when the word "merch" comes to mind is probably one of the items that fall into the mainstream merchandise category. These items include:
Hoodies
Plushies
Scale figures
Keychains
Mugs
Stickers
Hats
Bags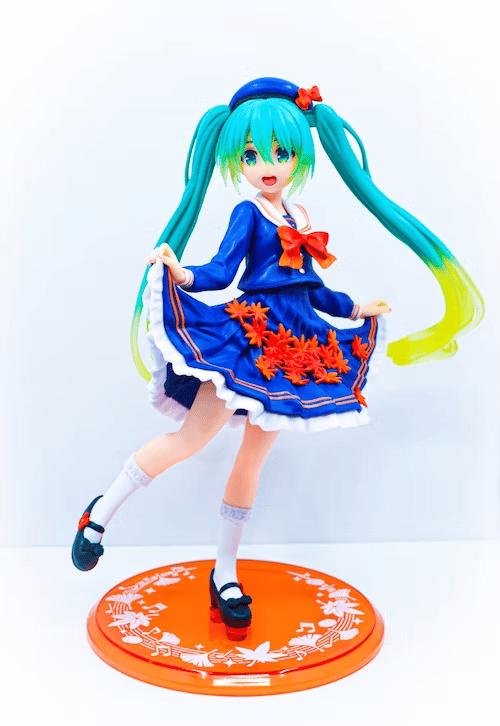 The power of being able to be a part of a community is often undervalued. We, as humans, always want to be part of something bigger than ourselves, and we don't want to be left out of anything. So as a VTuber builds their community and starts selling their merch, fans buy it to show the world that they are a part of a community.
However, that doesn't mean you should exploit your fan base and try to sell whatever makes you the most money. Instead, when thinking about the merch you want to sell, always think of your audience and what they would like to use.
The best way to go about it is to ask them; at the end of the day, they are the ones that will buy and use it.
VTuber's audiences are usually into tech. They like to stream or spend time on their computers. Their setup is more of an expression of their personalities and interests than just a tool. VTubers can leverage this and sell products that can go with their fan bases' setups.
As they like to express themselves through their setups and want to show people that they are a part of a community, they are highly likely to buy these kinds of products. These items can include:
Desk mats
Coasters
Mugs
Smartphone stands
Mousepads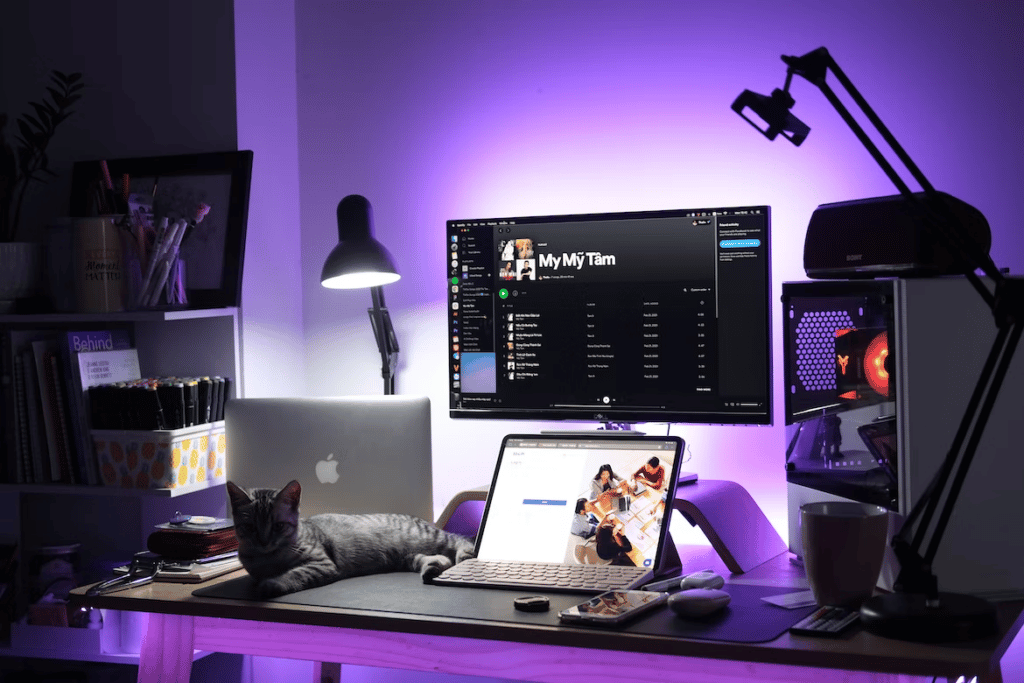 These products can also become free exposure and advertising tools for you. That's because your VTuber model would be featured on a mug or a smartphone stand on someone else's stream without you having to pay for advertising. 
There are big merch-selling web pages featuring VTubers' products for sale, like Otakumode or Crunchyrol's store. Getting your merch featured on these websites would have perks like increased credibility and exposure, as these sites are well established and viewed as a legit way of purchasing merch by your audience.
That said, having your own online store does have advantages, like better control over your merch delivery times, more detailed analytics, etc. These advantages will help you optimize your listings to get better conversion rates. With the help of your own online store, you can also make the shopping experience better and more convenient for your audience. We'll help you set up your own online store later in this article, so stick around.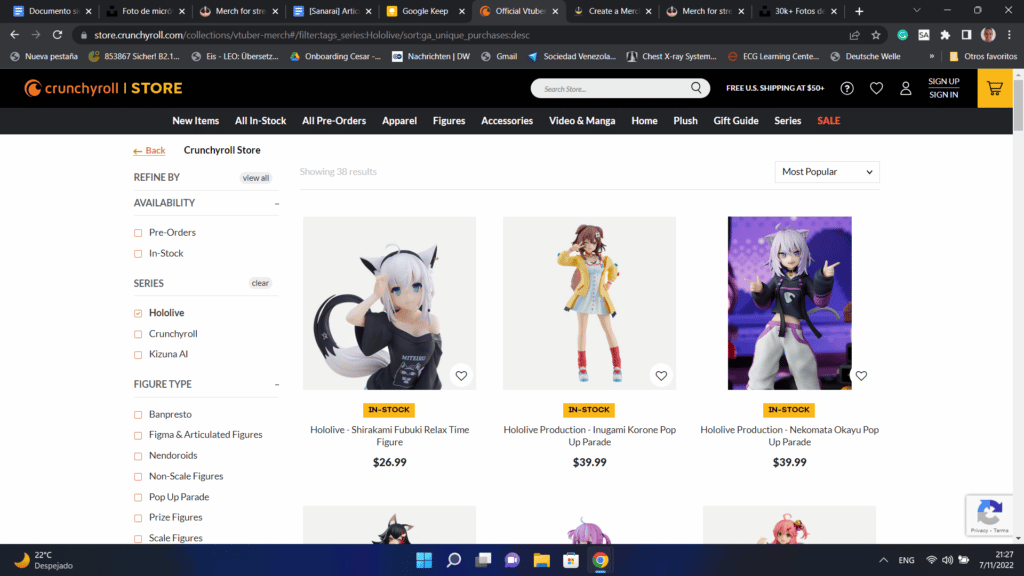 Digital Content
While streaming, it is necessary to have voice notifications when someone interacts with you in the chat, buys something, or becomes a paid member. Imagine your voice being featured on someone else's stream, thanking people for their donations.
You can sell voice recordings as merch for notifications to be used on streaming services, so this is an out-of-the-box product you can create yourself.
Affiliate Marketing
I know this article is all about selling your own merch to your audience, but before you throw your panties in the bunch, hear me out. Your primary goal in making merch is to earn money. Right? Well, you can achieve that goal by other monetization methods than selling your merch. One of these methods is affiliate marketing.
You can sign up for an affiliate program where you sell their products and earn commissions based on every sale you make. These products can include headsets, gaming mice, keyboards, etc. Almost all big E-commerce retailers have affiliate programs you can easily sign up for.
There are plenty of other opportunities in the VTubing industry to monetize your talent. Many of your audience members want to start VTubing themselves. What you can do here is work with your VTuber model artist or find someone willing to work with you. Then promote them in your streams and tell your audience where you've got your VTuber model from. That way, you earn money with a simple shout-out during your stream.
How To Start Selling Merch As A VTuber Today?
So you've spent significant time VTubing and have successfully built a community. Now you want to sell them your merch to make that extra buck. What are the steps? Here are the steps that you can follow to start selling your own merch today!
Design Something Great!
It doesn't matter how much your audience likes you; if your merch doesn't look good, you can forget about selling it. You won't be able to cash in on all the milestones you've achieved during your VTubing career. And if you are viral for some reason, getting your merch on point is even more important, as you only have a small time frame where you should make as many sales as possible.
Has your content reached 100k subscribers? How about a special edition T-shirt celebrating it?
Have you gone viral for a reaction or a highlight on a game? Let's make a hoodie!
Inside jokes and emotes can also become merch; if you have a catchphrase or an inside joke that means a lot to your community, then you can merch it and sell it!
Create The Merch & Set Up An Online Store
You need to find a merch-creating company. These websites have a catalog of blank products. You can provide them with custom designs, and they'll take care of the manufacturing and shipping for you. These websites also offer an online store setup service that you can use if you don't have your own yet.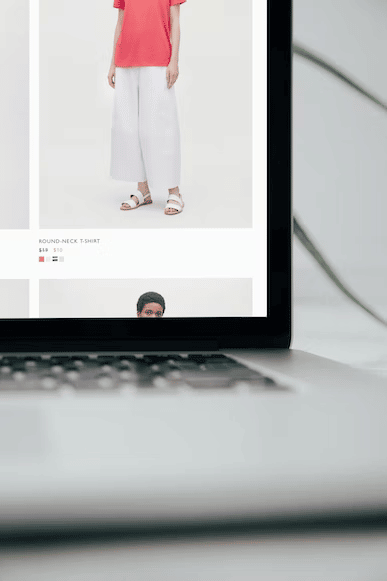 An important thing to remember here is to keep an eye on the production costs and your final price. You need to make sure that the profit margins are worth your while.
It is better not to create everything at once; starting small is the best way to avoid losses. Some companies make products by sale, which means they will manufacture your product only after it's been sold. Although this method will lower the risk involved in the merch-selling process, your profit margins will also be narrower.
Some merch-creating companies you can use are:
Engage & Reward Your Community 
Remember to reward your community for supporting your merch while streaming or creating content. Create strategies to offer discounts and special editions to your most valuable followers.
Most of these merch-creating websites have integrations with streaming services. This way, you can have automated alerts when someone buys something from you, which is great for social proof. It is also possible to set up alerts and timers for an upcoming sale while live streaming.
Promote, Promote, & Promote!
Repetition is the key to selling merchandise; always keep your audience aware of your products. Leverage your audience to boost your merch sales. Remind them after every video and during every stream where your products are and how they can find them. You can also leverage your social media accounts that have a decent following to promote your merch.
You need to ensure that the merch's quality is top-notch. After setting everything up, you should buy your own merch first and inspect it yourself. When selling your merch, you are putting all your reputation behind it as a VTuber. If the third-party seller you are working with to produce and deliver your merch, messes up, it's your reputation that will suffer, not theirs.
Merch needs to be more than just a hoodie or a scale figure. When selling merch, always keep your audience in mind and focus on creating unique, good-quality, and good-looking products that your community will be proud to show off!
They are part of your community; now go on and give them the chance to show it to the world!
Wrapping It Up
As a VTuber, you've potentially spent hundreds, if not thousands, of hours streaming. Now that you've successfully built your community, you should cash in on all the efforts you've put into VTubing.
One way of doing that would be by selling your merch to your fans. This article is a step-by-step guide on how to sell merch as a VTuber. Following these steps, you'll be able to monetize your popularity and virality. Good luck with your VTubing careers!