What Types Of VTuber Commissions Are There?
Not sure how many types of VTuber commissions are there? And which ones do you need to be a successful VTuber? Read on to find out!
VTubing as an industry has grown like crazy in the past few years. And hundreds, if not thousands, of aspiring individuals, are joining it daily with the dream of making it big someday.
And now you have also decided to choose VTubing as a career. But you aren't sure of what things you need to commission to be successful in the industry. No worries!
In this article, we'll share every single type of VTuber commission you'll need to make a spectacular entry. We'll also share the best artists and where to find them for each type of VTuber commission.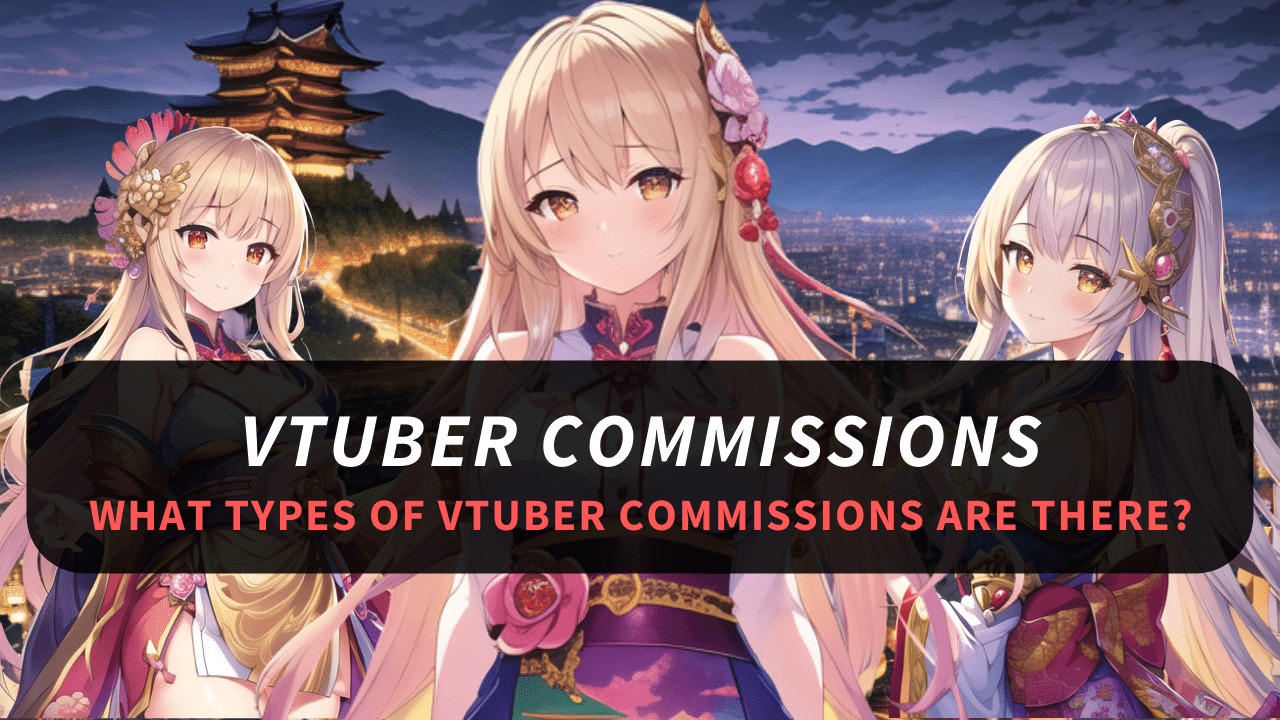 3D VTuber Commission
A 3D VTuber commission is all about crafting a dope VTuber avatar or model that totally embodies you in a three-dimensional world. The talented artists and designers you choose will team up with you to turn your dreams into reality.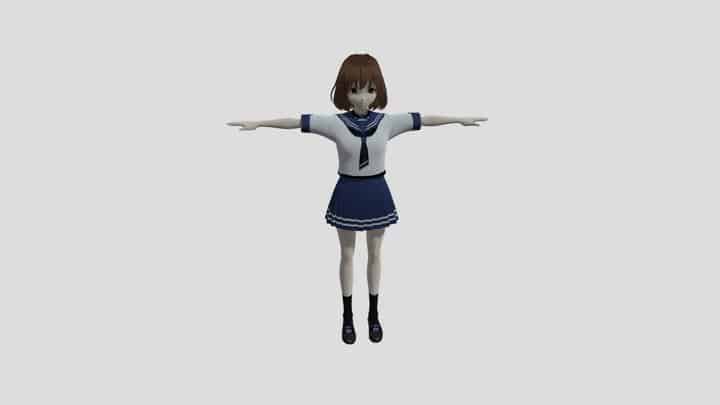 We're talking about creating the VTuber's looks, nailing its personality, and adding custom movement to make that model stand out and grab attention. It's all about making it uniquely epic and totally appealing so it represents you in the best way in the VTuber game!
Finding The Right Artist
When you're on the hunt for the ultimate artist for your 3D VTuber commission, it's all about finding one that matches your wavelength. They should understand the movements and features you want in your VTuber model and implement them perfectly.
You must find those artists who specialize in character design and 3D modeling and check out their portfolios. Find a style that totally vibes with your personality and the aesthetic you're envisioning for your VTuber. Twitter, Discord communities, and online art galleries are some of the spots to discover these amazing artists.
But the best one that guarantees a great VTuber model and involves little-to-no risk is Fiverr! Here are some of the best artists who are a pleasure to work with on Fiverr:
| Designer | Description | Price Range  |
| --- | --- | --- |
| Pedro Crisplm | Let your dreams come true and become the VTuber you've always wanted to be. If you're searching for a custom 3D avatar that's ready to stream as a VTuber or rock in VRChat, they'll do it for you. It's time to get that custom avatar of yours ready and take center stage! And hey, they've got more to offer too. Full body? Physics? They can do it all! Just let them know what you're after, and work together to create the perfect character for you. | $200-$600 |
| Pierreschiller | We have a sick artist here who's a total 2D/3D animation pro. This dude's been grinding in the TV and cinema advertising scene since 2000, crafting mind-blowing VFX, killer product ads, interactive AR animations, and badass 3D characters for video games and VTuber avatars. If you want to work with the best of the best, it doesn't get better than this! | $1400-$2800 |
Artist to commission for a 3D VTuber model
Expressing Yourself
Serve up a detailed brief that spills all the deets: theme, personality vibes, color palette, and any specific details you want in the mix. Don't hold back – the more you communicate, the better they can bring your vision to life!
Rigging & Animation
Alright, let's dive into the nitty-gritty of bringing your 3D VTuber to life! It's time to talk rigging. Think of it like giving your VTuber some killer bones to flex and groove.
We're talking about creating a skeletal structure that brings realistic movement, expressions, and gestures to the table. And guess what? Some artists go the extra mile and hook you up with additional animations like sick dance moves, or epic emotes to give your streams that extra "oomph" factor.
They'll make those pixels pop, and those polygons dance!
The Price Tag For A 3D VTuber Commission
Let's tackle the million-dollar question: How much does commissioning a rad 3D VTuber cost? Well, it's a mixed bag! Prices can vary from a couple of hundred bucks to several stacks. It all depends on factors like the design's complexity, the artist's experience, and the extra features you crave. A general idea would be anywhere from $200-$3000.
But hey, keep it real and discuss your budget from the jump. It's all about finding that sweet spot where both you and the artist can walk away feeling like winners.
Blender VTuber Model Commission
Blender is a versatile, open-source software that has become the go-to choice for creating stunning 3D models. It's like the secret sauce behind those jaw-dropping VTuber avatars you see on the screen.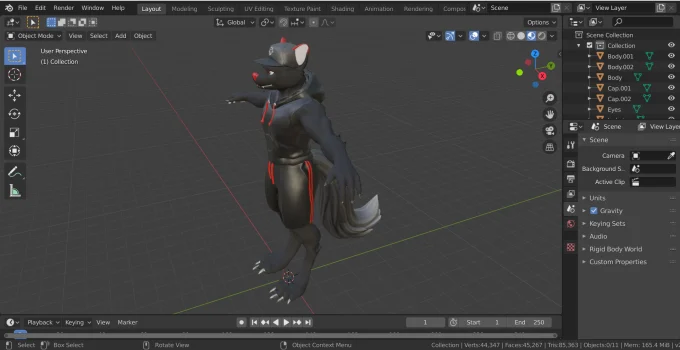 Blender allows artists to sculpt, texture, rig, and animate models, giving you complete control over your VTuber's appearance and movement.
Choosing The Right Blender Artist
Finding the perfect artist is crucial when you're about to embark on a Blender VTuber Model Commission. You have to scout artists who've got the mad skills with Blender, a deep understanding of 3D modeling, and a portfolio that aligns with your vision.
Dig through platforms like Twitter, Discord communities, or specialized artist forums to connect with potential artists (Etsy, for example). But you know I'm a big fan of finding the perfect artist on Fiverr because there are tons there to choose from.
Here are the top artists for Blender VTuber model commission you can find on Fiverr:
| Designer | Description | Price Range  |
| --- | --- | --- |
| Anuarrojas | With over 32 5-star reviews, this artist is among the best, if not the best, available on Fiverr. Their portfolio speaks for itself! And despite being a mechanical engineering student, they have a burning passion for 3D modeling and are pursuing it as a career. That's what you should be looking for in an artist for a Blender VTuber commission! They also offer other types of VTuber commissions, including chibi VTuber commissions, 3D VTuber models, etc. So working with them, you'll get multiple services under one roof! | $200 |
| Aaraneus | With a 3-tier service package, this artist takes 3D modeling very seriously. If you want a truly custom VTuber model using Blender and want someone who listens to your needs and pitches you an avatar based on that, this is the artist you should go with! Their bio literally says, "DO NOT PLACE AN ORDER BEFORE MESSAGING ME!" That means they care more about communication and customer satisfaction than stacking orders and delivering generic-looking VTuber models! | $200-$300 |
Best artists for Blender VTuber Model commission
Conceptualizing Your Unique Vision
Be ready to express your vision for your Blender VTuber model by communicating and collaborating with your chosen artist. Drop a brief that's packed with references, character traits, visual inspirations, and all the sweet special features or animations you crave.
Remember, the more deets you provide, the tighter your artist can make your wildest dreams come alive.
Sculpting & Texturing
When it's sculpting time, they'll work their magic, molding that virtual clay into the very soul of your VTuber persona. And once the sculpting's on point, it's time for the texture phase, where your artist will drop the intricate details and apply materials to bring that model to life.
They'll take your rough sketches and transform them into jaw-dropping, eye-popping masterpieces!
Rigging & Animation
Your artist will then hook your model up with the bones and joints it needs to bust some moves, express all their emotions, and vibe with your audience.
From blinking eyes to waving hands, your VTuber will be rocking those lifelike movements that'll straight-up captivate your viewers and bring all the charm to the table.
Cost Of A Blender VTuber Model Commission
Now, let's tackle the big question: What's the price tag on a Blender VTuber model commission? The cost can vary like crazy, depending on factors like how intricate you want that model, how experienced the artist is, and what extra features you're looking for. Generally, it ranges from $300-$500.
Don't forget to have an open chat about the budget with your artist to lock down a fair deal that works for everyone involved.
VTuber Debut Video Commission
When it comes to VTuber debut video commission, it's all about teaming up with content creators to drop a video that introduces your VTuber to the world. We're talking animated intros that show off your VTuber's looks, skills, and killer personality.
The real MVPs, aka talented animators, will take your lore and breathe life into it with great visuals, gripping narratives, and tracks that'll have everyone hooked.
Among the other types of VTuber model commissions, this one matters the most. Why? Because you are literally launching your VTubing career, so you must ensure that the artist you choose has experience producing outstanding debut videos.
Finding The Right Creative Artists
To make a VTuber debut video that'll have your target audience hooked, you have to assemble the best artists behind the scenes. Hunt down those talented video editors, animators, and sound designers who specialize in VTuber content.
You want real MVPs who understand your creative vision and can bring your ideas to life. Don't settle for anything less than a dream team that'll make your debut video an absolute banger.
Here are our picks for the best artists for VTuber debut video commission:
| Designer | Description | Price Range  |
| --- | --- | --- |
| Rafi Putra | This wizard is the real deal when it comes to motion graphics. They've got some crazy skills that'll have your audience begging for more. Their talent lies in crafting visuals that captivate your audience, leaving everyone hungry for your content. Previous clients have liked their work a lot, so hiring them shouldn't be something to be scared of. Plus, they are Fiverr's choice for creating a debut video, so they really are the cream of the crop! | $25-$75 |
| Harry Marshandi | If you're looking to make a debut video that has the next level of uniqueness, Harry Marshandi is the name you need to remember. They're the masters of crafting custom motion graphics that'll make you stand out from the crowd. | $30 – $130 |
Best artist for VTuber debut video commission
Scripting Your Lore
Create an epic script for your VTuber debut video. Sync with your team to tell a captivating story that introduces your avatar, highlights your talents, and entertains your audience. Align the lore with your concept and keep viewers engaged with heartfelt moments, humor, or thrilling adventures.
Animation & Editing
Your creative team will work their magic, bringing your script to life through epic animation and editing.
They'll take those character movements, sprinkle in some mind-blowing visual effects, and weave it all together into a visual tapestry that's going to leave your audience speechless.
VTuber Lore Commission
For VTuber lore commissions, you work with artists to create captivating and immersive narratives that add depth to your character.
Through collaboration with skilled writers, storyboard artists, and voice actors, you craft an intriguing lore universe that captivates your audience and takes them on an irresistible journey.
The Magic Of VTuber Lore
Your VTuber avatar shouldn't just be a digital creation, but it should be a living legend with a story to tell. VTuber lore adds a layer of mystique and intrigue to your persona, giving your audience a glimpse into the fantastical realm from which your avatar originates.
Finding The Right Artists
As discussed earlier, you can't go wrong with hiring from Fiverr for all types of VTuber commissions because of the social proof, portfolio, and credentials that the artist's profile has! Plus, they have a review period where you can send back the work for revisions, so you know that they take your satisfaction seriously!
The same is the case with the VTuber lore commission. There are tons of artists on Fiverr who will happily write a backstory for your VTuber character that's captivating and will help you blow your audience's minds!
Designer
Description
Price Range 
Neosquall200220
This writing prodigy is no joke! They're the genius behind the web novel series "Creation: The Path of a God," and they're about to level up your character's backstory like nobody's business. Starting at just $65, Creation's got you covered with top-notch writing that won't break the bank. With over five years of experience in creating their own epic tales, they've got the mad skills and expertise to make your character's story come alive.
$65-$310
Mr. Brogath
They are a famous author, both self-published and traditionally published, with lit fiction in their arsenal. They've got this great middle-grade detective series that's topping charts, and their young adult romance series is best-selling too. Oh, and the romance series is a light novel series, so they're all up in that anime culture and aesthetic.
Plus, they are Fiverr's choice for this type of VTuber commissions category, so you know you can't go wrong working with them!
Hit them up, and they'll whip up an epic backstory for your VTuber that'll hook fans and make them hyped for your debut.
$100-$400
Best artists for VTuber lore commission
Chibi VTuber Commission
Chibi VTubers are the adorable, kawaii versions of regular VTubers. With exaggerated features and proportions, they capture the VTuber's personality in a playful way. Talented artists in the chibi art style create visual masterpieces that produce both swooning and "aww" reactions.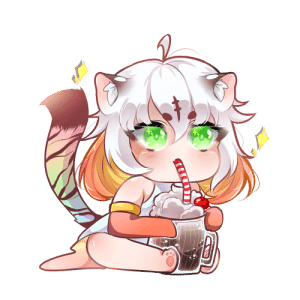 So if you want to have this type of art in your streams (like the ones at the end of popular anime episodes) with that extra dose of cute, get yourself a chibi VTuber avatar and watch your audience swoon over it.
Finding the Perfect Chibi Artist
For the Chibi VTuber commission, you'll need to find an artist who specializes in creating these adorable characters. Look for artists with experience in chibi-style illustrations and character design.
As for my picks, here are the popular choices on Fiverr:
Designer
Description
Price Range 
VTuber Graphics
If you want to be a top-tier Vtuber with a total kawaii character, this artist is where it's at! They are a rad digital artist, crafting mind-blowing anime illustrations and Vtuber models. Their speciality? Chibi anime brought to life through the mystical powers of Live2D Art. With their impeccable eye for colors and designs, they'll transform any idea or concept into a jaw-dropping, ultra-cool masterpiece. Nothing but the dankest artwork, guaranteed, because they're all about delivering that premium quality finished product.
$25-$100
Diana G4tuber
Get ready to dive into their enchanting dream world, where cuteness and top-notch graphics reign supreme! Open up that window and step right in!
They go by the name G, just like Google, because they've got all the goods a VTuber could ever want. They are a super-skilled character designer and Live2D artist specializing in crafting mind-blowing anime and chibi artwork.
$35-$90
Best artists for Chibi VTuber commission
Customizing Your Chibi VTuber
Don't just go for basic when it comes to your chibi self. Customize it with accessories, outfits, and signature items that scream "you." Collaborate with your artist, brainstorm ideas, and let creativity select its course.
Wrapping Up: Types Of VTuber Commissions
There you have it! All the types of VTuber commissions you need to make it in the VTubing industry! Be sure to check out the artist mentioned in this article for each VTuber commission for guaranteed results, making your dream a reality!
Also, check out this comprehensive guide on commissioning an artist for a VTuber model.
That's all, folks!