How Much Do VTuber Models Cost?
Quick answer: Live 2D models (the most popular choice among VTubers) can cost you anywhere from $35 to a cool grand. The price tag varies with the artist's skills and the artwork they throw in. Now, if you're looking for a 3D model, get ready to shell out some serious dough. Prices start at a whopping $1,000 and can skyrocket to $15,000, depending on how wild you want to go with the fancy stuff. But hey, if you're after something simpler, expect to drop around $1,000 to $2,000.
The first thing that comes to mind when thinking of commissioning an artist is: how much do VTuber models cost? If you are here to get an answer to this question, you've come to the right place!
But first, you need to know that there are multiple types of VTuber models, each with a different price range. Let's discuss these types and then go over price range for each kind of VTuber model.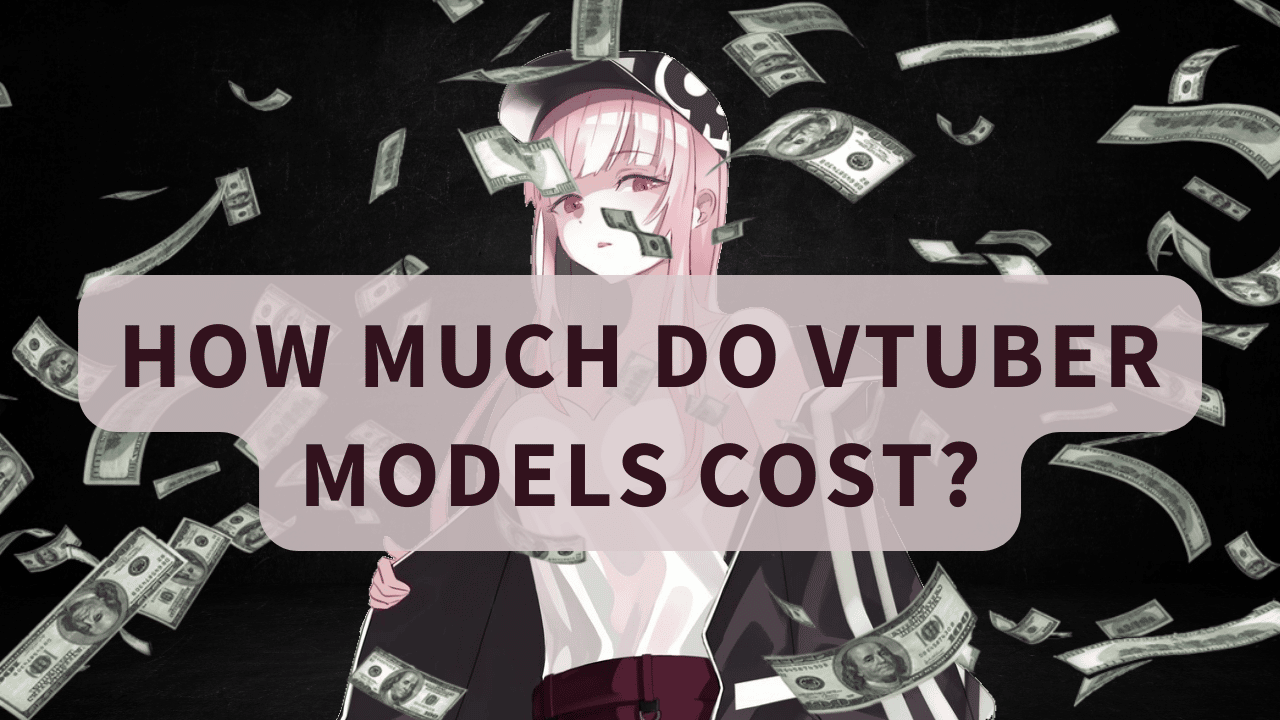 What's a Vtuber Model?
A VTuber model is a virtual animated character model that VTubers or streamers use to stream instead of revealing their faces. They capture real-time motion to move their animated characters while streaming.
They are able to move the body of their VTuber avatar and show some facial expressions using motion capture. Sometimes VTubers also use hotkey binds to make the VTuber model behave in a certain way, e.g., sticking the VTuber model's tongue out by pressing a button.
Typically, the more the VTuber model is detailed or life-like, the more expensive it is. 
Types Of VTuber Model
There are three basic types of VTuber models listed below:
PNG VTuber Model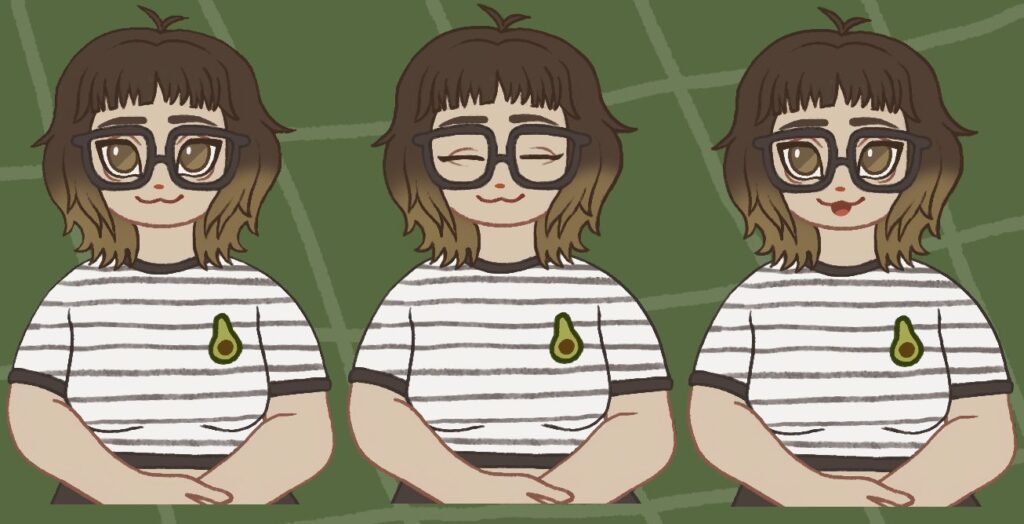 The PNG VTuber model is as basic as it gets. All you need are two images of your VTuber model that you can either draw yourself or commission an artist to do so. One PNG image should be of your VTuber model with its mouth closed and another with its mouth open.
Then, by using a free program like Discord, animate your images by toggling between your VTuber model's mouth being open and closed to give the illusion of your VTuber model talking. VOILA! You are a PNG VTuber now.
Although it gets boring for both the viewers and the VTuber themselves, I highly recommend using the PNG VTuber model when starting your VTuber career. The reason is that it's effortless to set up and the cheapest method to test the waters. And you can always upgrade later!
2D VTuber Model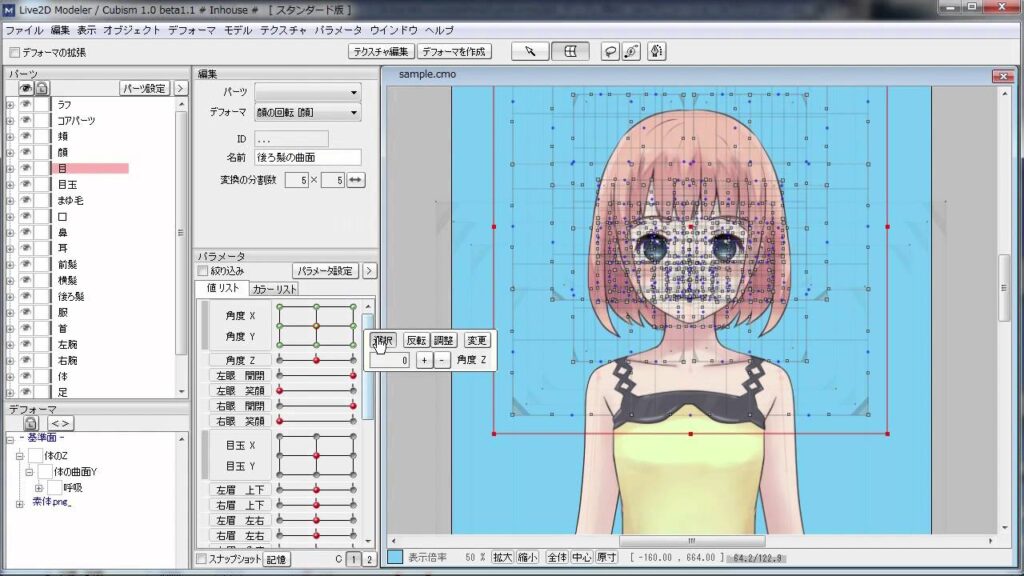 If you are looking to have an anime-based VTuber model, a 2D VTuber model should be your pick. Just like a PNG VTuber model, the 2D model is first illustrated in a program like Photoshop or Illustrator, then rigged by using software like Live 2D Cubism.
Most of the most famous VTubers you watch, like Ironmouse or VTubers from popular agencies like Nijisanji, Hololive, or VShojo, use 2D VTuber models. You can make your own 2D VTuber model, but I would highly recommend going the other route and commissioning the artist, as you should focus on learning to be a VTuber.
3D VTuber Model
Now there are two types of 3D VTuber models, each with different price brackets. These types are listed and explained below:
3D VTuber Model With Pre-Made Base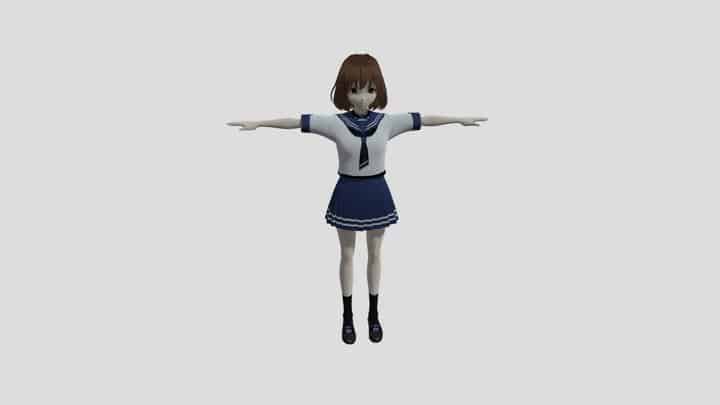 Using a program like VRoid Studio that has pre-made VTuber model bases, you can customize them and quickly make and rig a 3D VTuber model with minimal effort. These VTuber models, however, look generic, and you might find another VTuber with a similar model as yours.
Custom 3D VTuber Model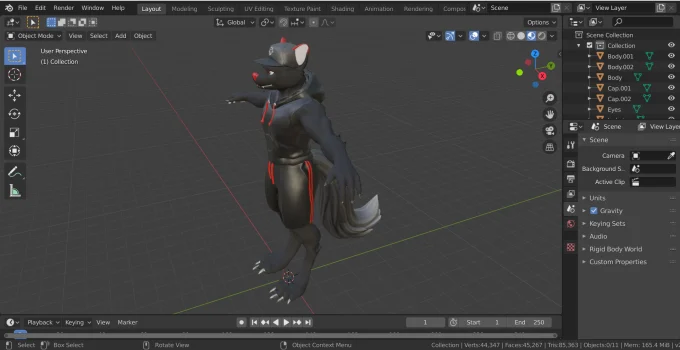 The Custom 3D VTuber models are made from scratch and require hundreds of hours of work. You can have it made according to your liking and add custom expressions and movements to it. The custom 3D VTuber model is the most high-end option.
How Much Do VTuber Models Cost?
VTuber 2D models can run you anywhere from a cool $35 to an expensive $1,000, depending on how talented the artist is and what kind of artwork they're throwing in. Now, when we're talking 3D models, the sky's the limit! You could be shelling out anywhere from $1,000 to a whopping $15,000, all hinging on how fancy and customized you want it to be. Keep it simple, and you're looking at the $1,000 to $2,000 zone.
Here's how much each type of VTuber model would cost:
PNG VTuber Model
The PNG VTuber model is the cheapest way of getting into VTubing. It's basically free if you use royalty-free images or draw them yourself. However, if you commission an artist for an illustration, it might cost you anywhere from $50 to $100 for a PNG VTuber model.
2D VTuber Model Cost
The 2D VTuber model can cost you a lot, based on the details you want. It would depend on what size of VTuber model you want. There are three different sizes when it comes to a 2D VTuber model:
Bust (from the chest and above)
Half body
Full body
The more body you want to be illustrated and rigged, the more you will have to pay.
Generally, a 2D VTuber model will set you back anywhere from around $300 to a whopping $8,000. So yeah, you need to be loaded to get yourself a custom-made 2D VTuber model.
3D VTuber Model With Pre-Made Base Cost
A 3D VTuber model with a pre-made base won't cost you much, as it's a mid-range VTuber model. It will cost you anywhere from $50 to $700.
Custom 3D VTuber Model Cost
A custom-made 3D VTuber model is an entirely different story than one with a pre-made base. Depending on the complexity and details you want and the artist's fame, a good custom 3D VTuber model will cost you from $1,000 to a whopping $15,000. So yeah, you'll need to sell your kidney on eBay to afford a custom-made 3D VTuber model.
Where To Commission A VTuber Model
There are several ways to commission an artist for a VTuber model. The main question is, how deep is your pocket?
We did a great guide on "how and where to commission a VTuber model," where we discussed this topic in detail. There are some great tips and a list of cool artists for each type of VTuber model. So, be sure to check that out.
What's Next For Your VTubing Career?
Now that you know how much a VTuber model costs, it's time for you to decide whether you want to make a VTuber model yourself or commission an artist to make it for you. Personally, as I said before, I feel that you should leave that job to a specialist and focus on what you are good at.
Once you've decided on your path regarding the VTuber model, you'll need a character reference sheet to make the job easier for yourself or the artist you are commissioning.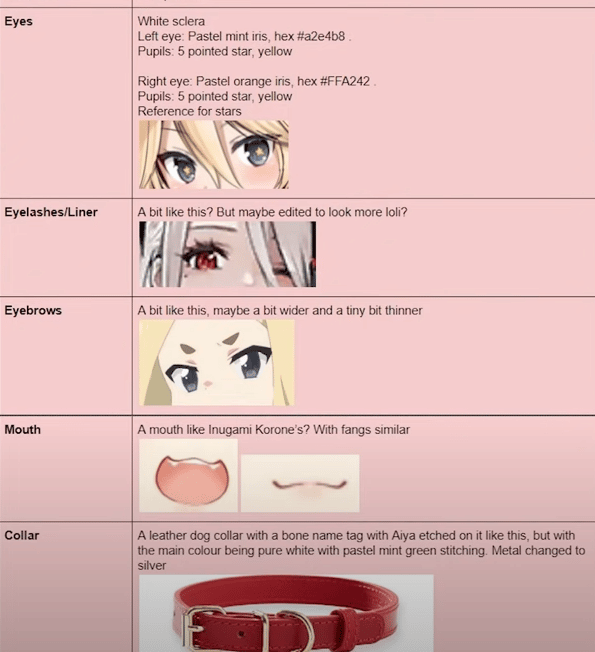 If you decide on making a VTuber model, we have a guide on that, so do check that out!
Once you get a VTuber model, it's time to start streaming. But wait! What platform will you stream on? Which one is better for you as a VTuber? YouTube, Twitch, or TikTok?
Stay tuned to find that out!
FAQs: How Much For A VTuber Model?
How much does a VTuber model cost on average?
If you're on the hunt for a wallet-friendly pick, you can usually spot some pretty solid models going for $500 or less on hot platforms like Booth. Plus, you get the bonus of scoping out their looks, animation, etc., before you make the purchase. But if you need a pro-level avatar, complete with top-tier art and rigging, be ready to drop around $3,000 or maybe even more. Of course, you can snag cheaper models, too, depending on your haggling skills.
Is making a VTuber model free?
Yes, you can make a VTuber model for free. You can whip up your very own 2D or 3D VTuber model for your streams, all without dropping a dime on those pre-made VTuber avatars. If you've got the skills and can rock the drawing scene, go ahead and design your free VTuber persona. Not a Picasso? No worries! Just invest some hours into leveling up your skill set, and soon enough, you'll be making a custom VTuber model for zero cost.
How much does it cost to hire someone to make a VTuber model?
So, if you're thinking about hiring an artist to create your VTuber model, here's the deal: it could run you anywhere from $500 to $3,500, on average. But hold up! There are some key factors that'll swing that price around. It all boils down to the platform where you find them, their skill level, how in demand they are, and the kind of VTuber model you're aiming for. So, bottom line, be ready to play the pricing game, depending on your needs and the artist's expertise.
Can you commission a VTuber model?
There are a bunch of dope VTuber designers on multiple platforms, including Twitter, Fiver, Etsy, etc., ready to hook you up with custom VTube models. Whether you're into the spicy NSFW vibes or you're all about that furry goodness, trust me, there's an artist out there who can make your VTuber model dreams come true, and they're totally down to work with you!