Punkalopi | Face Reveal, Interesting Facts, Height & More
Success is no accident! And Punkalopi is the perfect example of this. Punkalopi remained dedicated to her passion, VTubing, and continued streaming for two years before success knocked on her door. She was sitting at a 5,000 subscriber count on October 15th, 2022, after streaming for so long and having stagnant growth. Then, in a matter of a few days, her YouTube channel just skyrocketed, and right now, she sits at 170,000 subscribers. Crazy right?
In this article, we'll discuss some interesting facts about her, Punkalopi's secret recipe for going viral, her lore, and her personality. We'll also reveal her real face and height. So read on!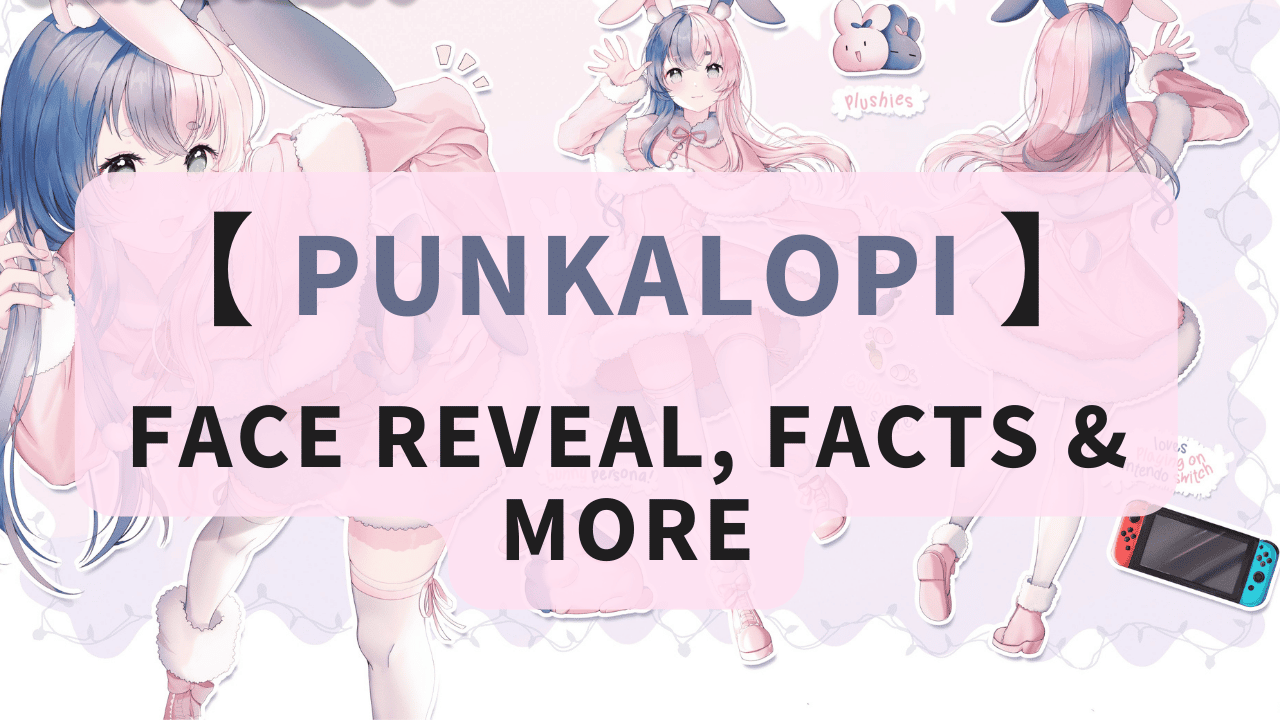 Who Is Punkalopi?
Punkalopi is a chaotic, English-speaking female rabbit VTuber from the U.S. (originally from California, but according to her streams, she has moved somewhere else). She has been VTubing for two years now, and her YouTube channel was created on December 21st, 2020. She is known for her love of arson and violence! As an agent of chaos, she ensures that her chat is either crying or laughing, and she doesn't allow anything in between!
She's also known by her nicknames Bunny, Lopi, & Punk.
Punkalopi's Personality
Punkalopi's streams are filled with her chaotic energy. She often gives the credit for that to Red Bull, specifically coconut-flavored Red Bull. In fact, she gives too much credit to them without even getting paid. In one of her YouTube shorts, where she revealed the secret to her energy to be Red Bull, she received around 1.4 million views. We sincerely hope that Red Bull sponsors her or something.
Back to her personality, Punkalopi seems to have a great relationship with her chat, where back-and-forth banter is a significant part of her streams. The chat often jokingly refers to her as Jim, the joke being that she's actually a guy with a voice changer. Whereas she often removes her hair to freak them out. She also sometimes lets them pet her on her rabbit ears, which is quite wholesome.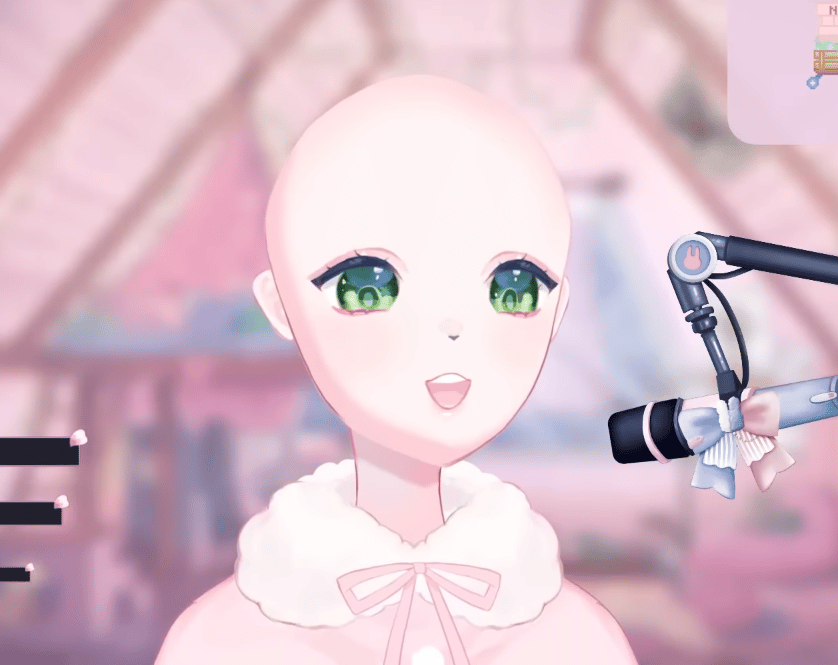 In one of her videos, she revealed that she's a white girl from a middle-class family in the U.S., so she's had privileges growing up. However, she decided to balance out those privileges by being gay and autistic. So she might've had a hard time when she was a child.
The Lore
Although she hasn't officially released her lore yet, it's in the making. However, we do know that Punkalopi spent most of her life isolated and alone, so she's oblivious to the internet culture and is trying to figure it out.
Interesting Facts About Punkalopi
Punkalopi did a stream where she revealed some interesting facts about herself in celebration of her YouTube channel popping off. She did that by playing a game of two truths and a lie. Here is what she told us:
Stole money from the state of California: Punkalopi stole $47 in taxes from the state of California. We are glad that she doesn't live there anymore; else, she just gave the IRS a tip on a tax evader.
Pilot license: She is licensed to fly a small airplane. So now you know a rabbit who can fly a plane! Tell me what you guys are doing with your lives. Huh?
College degree: After leaving high school at 16, because of graduating early, she started going to college. Her degree is in language arts. She studied French, Spanish, English, and a little bit of Japanese. Hmm… she's a multilingual nerd rabbit who's out to destroy the world! I wonder how'd that go.
Banned from Walmart: When she was 16 years old, she went into one of their stores in California at 2 a.m. and built a pillow fort in the bedding aisle. And obviously, they got mad at her for doing so and banned her from entering that specific store.
Her first subscriber: Punkalopi's friend was her first subscriber who found out about her channel before Punkalopi even decided to tell anyone.
Been to jail: Although she wasn't arrested for committing crimes, she has technically been to prison. When she was a child, she was on a tour of a jail. That's when she was messing around with the door. And she accidentally locked herself in a holding cell while the cop that was showing them around left with the other kids. She was stuck in that holding cell for two whole hours until they realized that a person was missing from the group.
And with all that, now you know her better than her family does. That's because Punkalopi confessed that even her mother doesn't know about all of these stories!
Her Secret Recipe To Going Viral
Punkalopi loves to post YouTube shorts and TikTok videos. TikTok has been really popular recently and has been doing great as a business. In fact, TikTok is predicted to reach 2 billion users by the end of 2022. YouTube was carefully watching TikTok's growth from afar. But now they want a piece of the pie, which is why they are pushing YouTube shorts like crazy!
That's why two of her shorts, before October 15th, went viral—granted that her content was engaging, which is why her YouTube subscriber count is blowing up.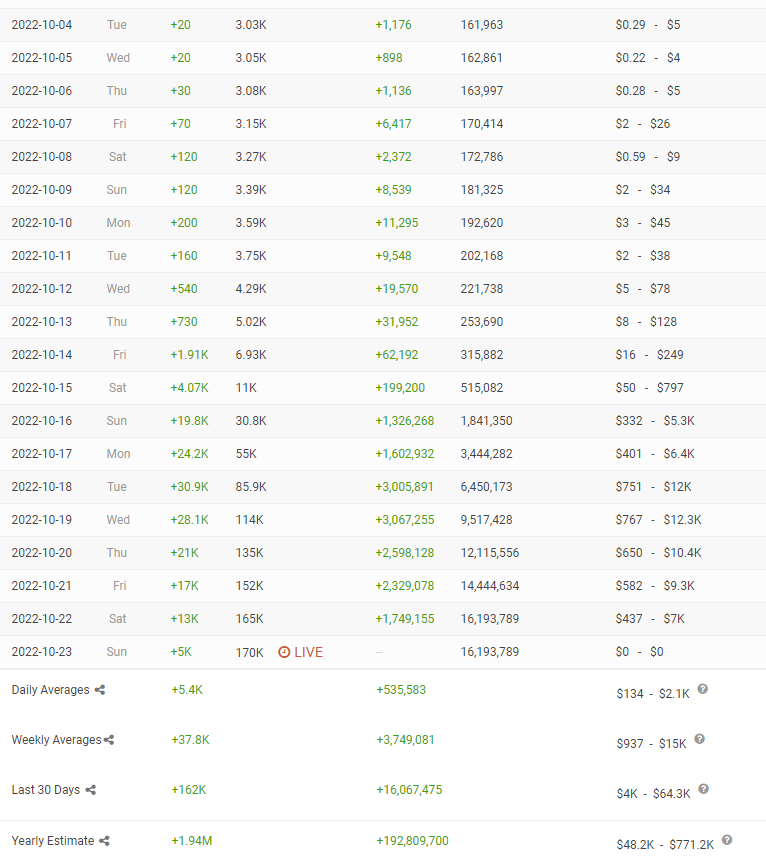 If you are a VTuber or want to start VTubing, this is the golden opportunity to do so. You should follow the same strategy, and if your content is engaging enough, you have a fair shot at going viral too!
Punkalopi's Face Revealed
In one of her shorts, Punkalopi showed her real face "acidentally." She made a joke where she showed her real photo and claimed that it was an accident, and then later, she pulled up a picture of a famous actor, Jack Black. Here is what she looks like in real life: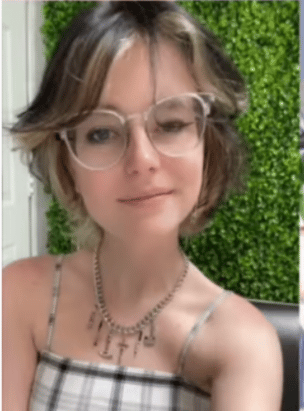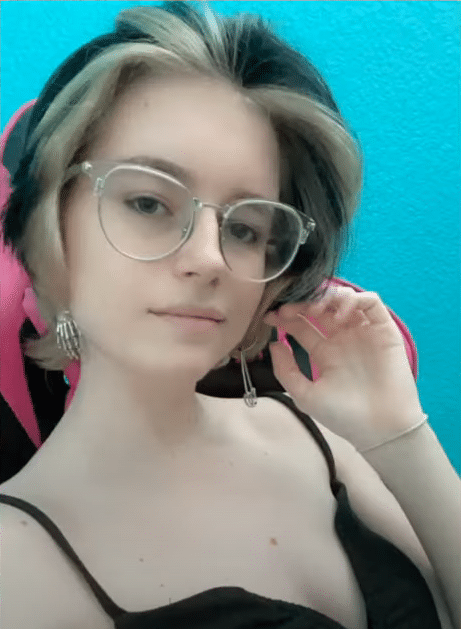 She gives off a vibe of being a librarian and is really cute, just like her VTuber bunny character!
Punkalopi's Height
Punkalopi's height is 4 feet and 11 inches, or 149.86 cm. An important thing to remember here is that it's her VTuber character's height, which she revealed in one of her streams. As for her real height, she hasn't revealed it yet. However, as soon as she does, you'll find it here on DereProject!
Her VTuber Model
Hasn't she got the cutest VTuber model ever?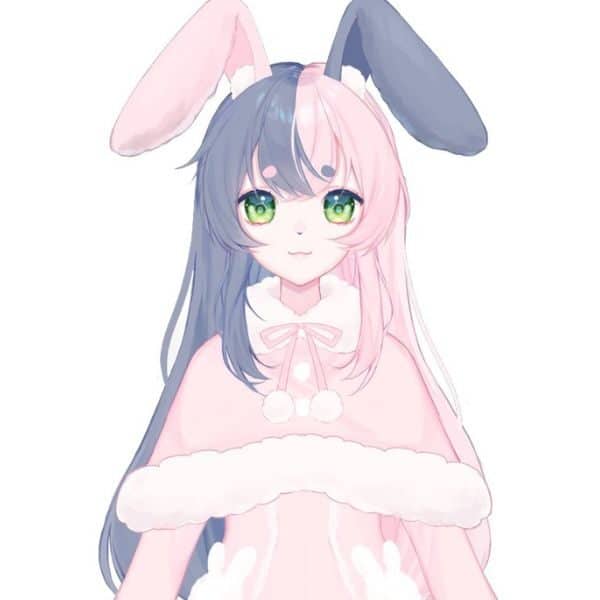 Wrapping It Up
Punkalopi is the perfect example of what hard work, dedication, commitment, and consistency can do. We should learn all that from her and apply it in our own lives.
In this article, we took a look at who Punkalopi is, how she became viral, and her real face. We also peeked into her real life and heard some interesting stories about her life.
We hope that you liked this article, and if you did, keep visiting us for more content like this.
Did Punkalopi reveal her face?
Yes, she did in one of her streams. Here's what she looks like…
How tall is Punkalopi?
Punkalopi's height is 4 feet and 11 inches, or 149.86 cm. An important thing to remember here is that it's her VTuber character's height, which she revealed in one of her streams. As for her real height, she hasn't revealed it yet. However, as soon as she does, you'll find it here on DereProject!