5 Male VTubers To Add To Your Must-Watch List!
In the early days of VTubing, male VTubers were nowhere to be found. In fact, the scene was primarily dominated by females, with examples such as Kizuna Ai and Projeckt Melody. Hololive further popularized the concept of female VTubers, when they decided to join the party.
The VTuber community has since expanded to include male idols and personalities as well. Almost all mainstream agencies have started to support VTubers of all genders. In this article, we will focus on some of the male VTubers that have gained recognition in the VTuber community in recent years.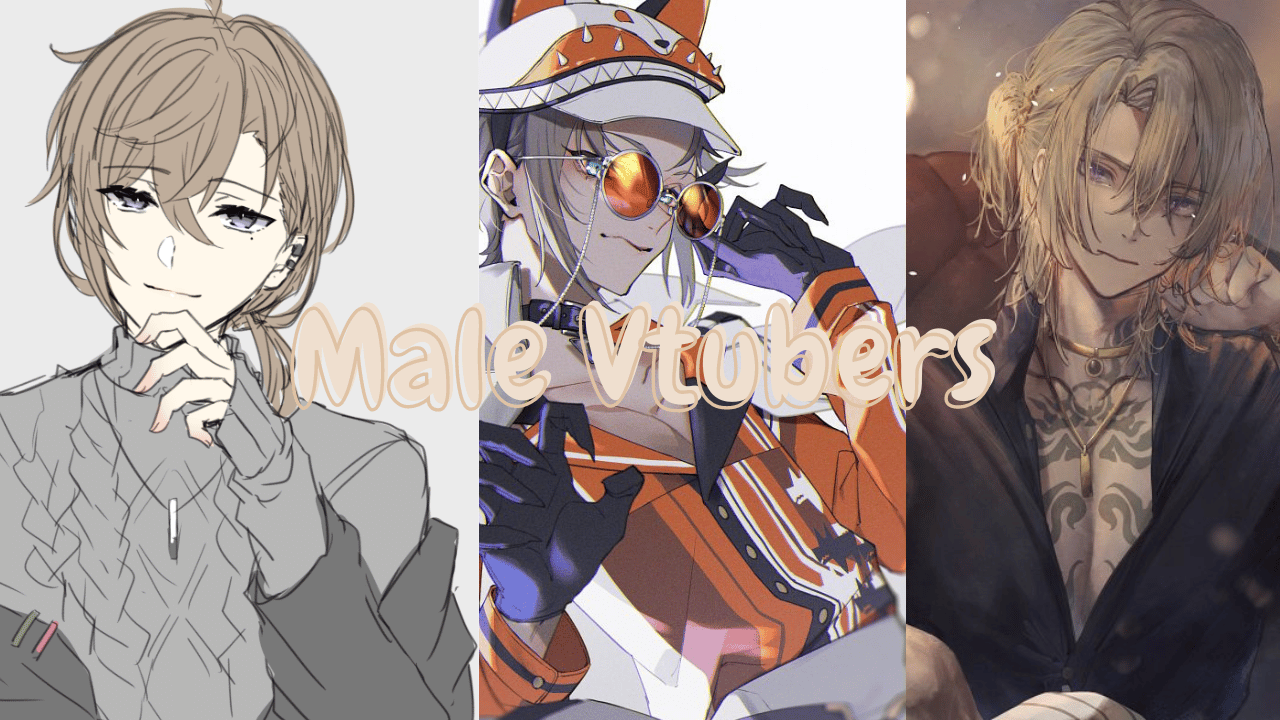 Vox Akuma, The Alpha Male VTuber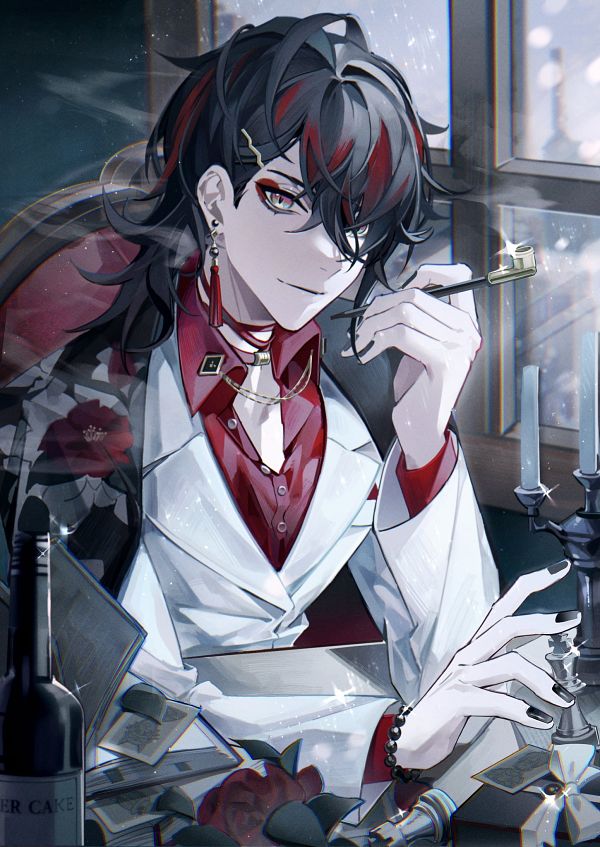 Vox can be as mysterious as his profile describes him. The male VTuber also has a very goofy and lighthearted side, with a lenient side for telling crude jokes and impressing characters/people, especially Gordon Ramsey ( Yes, THE Gordon Ramsey).
He flirts, especially with Mysta, Ike, and Shoto, and is always willing to give his audience a little fan service. Vox is easily a huge fan of things like FNAF(Five Nights at Freddy's) and monkeys. He is best known for his feud with the 2012 film The Lorax. He seems to be a decent cook and likes to compare alternative cuisines.
While often silly, Vox is also smart and uses his accumulated knowledge over the years to provide good advice and life support. He's a great streamer/VTuber to listen to and chill to! The number of people he's gathered as his fanbase doesn't come as a surprise, reaching a total amount of 1.23 Million subscribers.
He is a variety streamer. From ASMR to gaming to some Roleplaying for people who just like fanservice, he has content for almost everyone. H likes to sing, but on his youtube channel, I could only find one song that he sang, which was a cover that was actually posted rather recently.
From playing games like Bloodborne, Mario Kart, or Minecraft to reading Oscar Wilde as an ASMR stream or just posting memes and being funny overall, I can safely say that you'll find everything you need to chill, laugh, or fall asleep on Vox's channel.
Nux Taku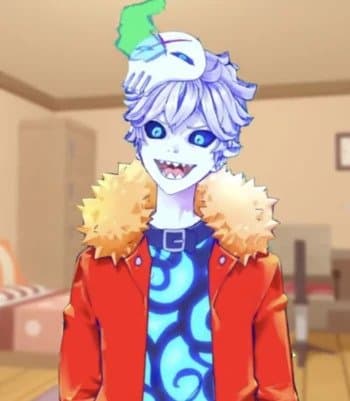 Being called "Demon" might actually be an understatement for this male VTuber. He's just a VTuber who sometimes enjoys flexing on the world and showing that he's uncancelable, unlike most male VTubers.
All jokes aside, Nuxtaku is a pretty nice streamer who enjoys meme-ing. His youtube channel is more anime-focused reviews, theories, and sometimes just cursed reviews of rule 34 / doujin panels/ volumes.
Nux's personality and behavior on his channel are reflected in his VTuber model. I really enjoy watching him on his channel, even when he brings drama (intentionally or not). He has a casual and lighthearted attitude and often finds humor in difficult situations. Overall, he is a joy to watch.
Nux streams on both YouTube and Twitch and also posts separate content on YouTube that is related to his streams. This content includes theories, rants, discussions, and in-depth analyses of characters in anime and western cartoons.
Occasionally, he pushes the boundaries of YouTube's policies by posting content close to being demonetized due to its mature themes. Despite this, he continues to create engaging and thought-provoking content for his audience.
In summary, if you are searching for a carefree VTuber who doesn't hesitate to do whatever is on their mind, collaborates with other VTubers who share similar attitudes, and has a carefree spirit, Nux might be a good fit for you.
Kanae, The Gamer Male VTuber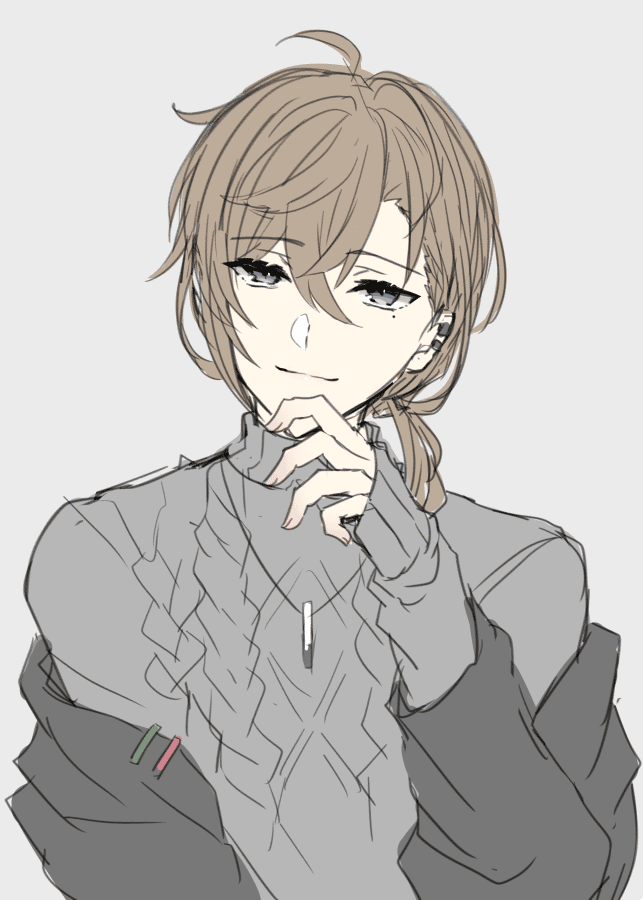 Before joining Nijisanji, Kanae did not initially have an interest in becoming a VTuber. However, after hearing that a friend was going to audition for the company, he decided to give it a try as well. Kanae auditioned for the second wave but was not selected. He was later contacted and given the option to join either Nijisanji SEEDS or Nijisanji Gamers, and he ultimately chose the latter.
Kanae is an exceptional FPS gamer, and before joining Nijisanji, he was at a crossroads between VTubing and joining a PUBG team.
The male VTuber streams a variety of content. Despite having a talent for FPS games, he doesn't focus solely on them. In his recent streams, he played Mario Kart, Dark and Darker, and has shown an interest in Ark.
Watching him play is pretty fun. Despite his model's calm and collected appearance, he is actually a very passionate gamer who gets angry from time to time. It's no surprise that he has gained such a large following.
He is skilled at FPS games, gets flustered and focused when playing Mario Kart, and has some relaxed and entertaining moments when playing Ark. His streams actually made me curious about the game, and I plan to try it out when I have the time.
Mysta Rias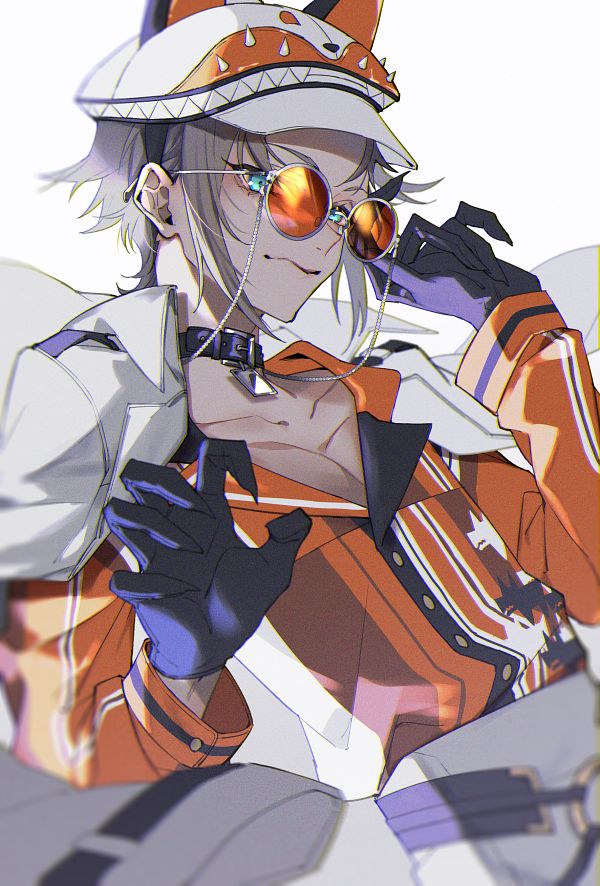 Mysta demonstrates his eccentric personality through his loud and carefree speaking style, humorous and bizarre personality, and use of profanity.
One interesting thing about Mysta is that his peers often joke that he is a "genius" despite lacking some general knowledge that he should have. (Note: this does not mean he is dumb, I just wanted to clarify.)
Despite his eccentric personality, Mysta also has a mature side and can straightforwardly discuss serious topics and add valuable points to the conversation with his unique perspective.
Although Mysta presents himself as talkative and bombastic on streams, the male VTuber has mentioned that he is fairly shy in real life. This seems to be a common trait among VTubers.
I watch Mysta's streams more consistently than most other streamers. He streams gaming content, sometimes cooking streams, and has fun, attention-grabbing titles.
He also has a carefree spirit that allows him to be more spontaneous in his streams. That means that if Nijisanji allows it, he will do whatever is on his mind. I recommend watching Mysta, especially when he is collaborating with other streamers. It's a pleasure to watch due to the positive energy and good vibes he and his friends bring.
Luca Kaneshiro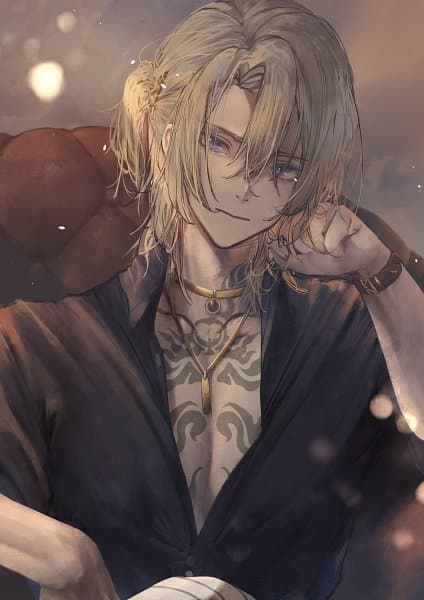 Despite his character being said to be an "evil and mean" mafia boss, Luca, unlike most male VTubers is a sweet and upbeat person who sometimes is compared to a golden retriever. If you are into the "deez nuts" jokes, you're bound to vibe with Luca's energy right off the bat.
He often repeats everything he reads, sometimes saying innuendos or double entendres without realizing their meanings because he is just reading the words. It takes some time for him to process what he has just read while he is running a stream and playing games.
Watching the "double take" and seeing him realize what he just read is always fun to watch.
Luca has said on one of his streams that he has no problem making friends and can easily approach a stranger and start small talk. Other VTubers have described him as the most extroverted member of Nijisanji EN.
Luca's extroverted personality shines through in the way he speaks on his streams. He is energetic, unrestrained, and always seems to be having a good time.
He frequently collaborates with other streamers, enjoys playing a variety of games, and is a great companion to watch and be around. I personally enjoy watching him from time to time.
Wrapping Up: Male VTubers
Over time, there are more and more male VTubers starting their VTubing career. And that is pretty awesome, considering the diversity it brings in the primarily female-dominated industry.
In this article, we listed five male VTubers you should watch to get your daily entertainment fix! We hope that we helped you find your next favorite VTuber!