Kizuna AI Face Reveal & Everything You Should Know
As we all know, VTubers are pretty secretive about their looks, especially their real identities. That said, it surprised many when the O.G. of the VTubing industry, Kizuna A.I., revealed her face and real identity!
She's known to be the one who coined the term "Virtual Youtuber." So basically, she's the one who laid the foundations of the VTubing industry as we know it today.
You'd be surprised to find out who she really is and how darn cute she looks! So, read on.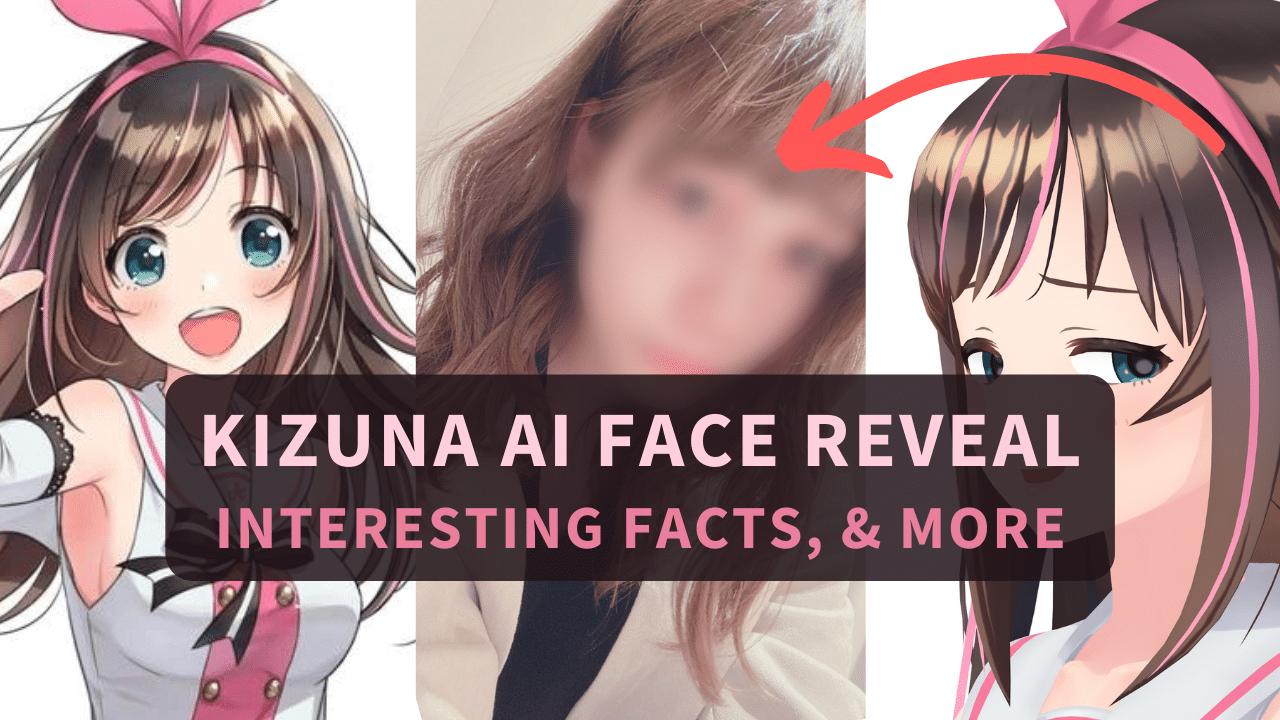 Who Is Kizuna AI?
Kizuna AI (キズナアイ, 絆愛), also known as "Bonded Love" in Japanese, is a female VTuber from Japan who first debuted back in November 2016. She's a true pioneer in the world of VTubers, having even coined the phrase "VTuber" herself. With over 3 million subscribers on YouTube, she's also one of the most successful VTubers of all time.
Not that Kizuna AI went on an indefinite hiatus on February 26th, 2022. Her farewell concert was a memorable event, featuring over 1,000 VTubers making cameo appearances. While we don't know when or if she'll return, the VTubing community will always remember the impact she had on the scene.
Her Personality
Kizuna AI is aware that she is a virtual character and claims to be an independent artificial intelligence. That's where the "AI" in her name comes from. She's known for creating the concept of a character in a virtual setting and is recognized as the world's first "virtual YouTube user."
In terms of her appearance, Kizuna is designed as a young and beautiful 2.5-D animated girl with more elements. She has a pink and white color palette and long, flowing hair with a pink gradient dye.
Also, she wears a pink wobbly hairband with a butterfly knot. Her sleeveless white top emphasizes her back and body and features the letter "A" embroidered above her chest.
She also wears arm sleeves and thigh-highs decorated with lace. And her shorts and thigh-highs form a "Zettai Ryoiki" area in her design.
Kizuna's name is a pun, as "AI" not only refers to artificial intelligence but also sounds like the Japanese word for "love," while "Kizuna" means to bond, bind, or connect. She is around 16 years old in appearance. But she's revealed that she's actually only five years old, with her birthday on June 30th.
Kizuna is a big fan of Love Live! franchise and idol groups such as Keyakizaka46 and Nogizaka46. And she also likes to spend time in virtual space playing video games. Her favorite Love Live! character is Nico Yazawa.
Kizuna Ai loves to talk about what she's doing and explain more about various subjects that interest her. Her tone can shift from happy and fun-loving to wise and introspective to immature and spoiled. She loves to dance and sing.
Although she's not really good at English, she communicates positively with her foreign fans. Her passion is to connect with humanity through technology.
Kizuna AI's Real Identity & Her Role In Activ8
VTubers affiliated with agencies often lack the necessary authority in decision-making. However, long-time fans of Kizuna AI were thrilled to find out that the original actress behind the AI character had some involvement.
For some time, fans suspected Nozomi Kasuga to be the true identity behind the character.
On April 24th, 2020, a press release from Activ8 and Kasuga's Twitter account finally confirmed that she played the role of Kizuna AI.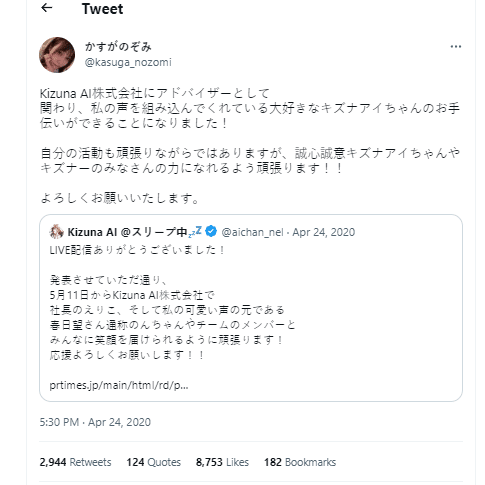 Over time, multiple actresses, including an official Chinese actress, took on the character's various activities. Kasuga's role was that of an advisor to Representative Director Eriko Matsumoto.
Kizuna AI VTuber Face Reveal
As we now know her real identity, it wasn't really hard for us to dig out her real photos from the internet. Here are some of the best Kizuna AI's face reveal photos online: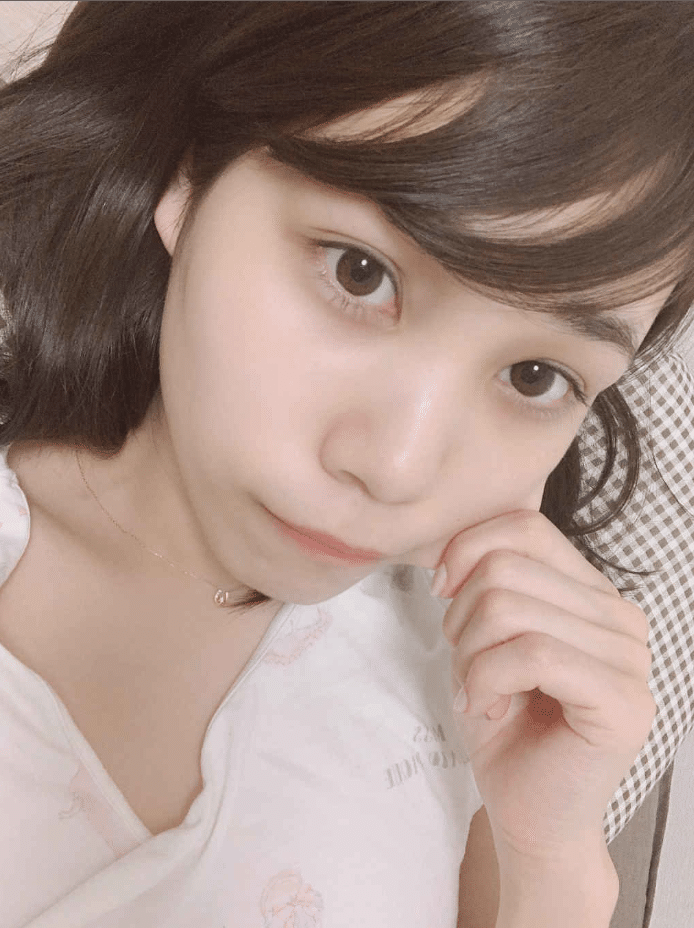 She looks adorable in that photo, especially with that pose!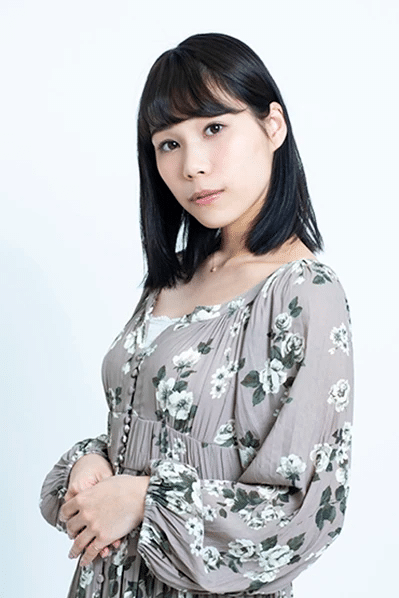 She looks classy in this one, and of course, we love that!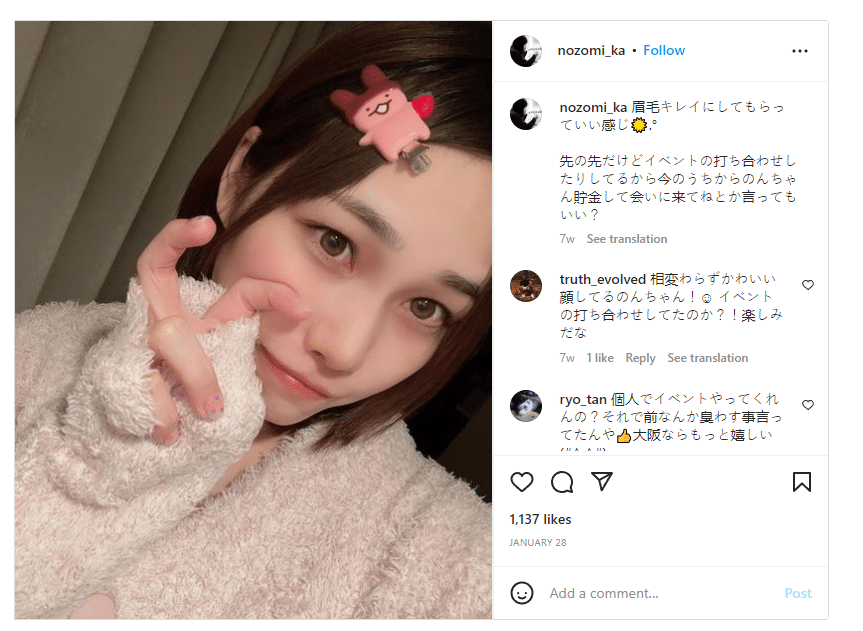 That hairpin really goes with her cute "anime girl" look, somehow making her look even cuter!
Interesting Facts
Kizuna Ai is considered a pioneer in the Virtual YouTuber scene, having debuted in 2016. She coined the term "Virtual YouTuber" to describe her character as an artificial intelligence. Kizuna Ai popularized many of the tropes commonly seen in the genre, such as the idol character type and keeping one's real-life identity a secret. However, she was not the first to create content with a virtual persona. In fact, Ami Yamato, a Japanese-English vlogger who started in 2011, takes that distinction.
Kizuna Ai was the first VTuber to have a verified Twitter account, and her junior, Kaguya Luna, refers to her as "Oyabun" (meaning "Big Boss"). While many fans in Japan compare her to Mirai Akari, in other places, they compare her to Kaguya Luna. All of them were part of an informal group called the "Big Four."
Kizuna Ai is known for her comically bad video game skills, which often entertain her viewers. She frequently comments that she is poor and cannot afford many video games, despite her desire to play them. Kizuna Ai considers her "clothes" to be a part of her body. That's because she is a virtual entity, and thus she considers herself to be naked all the time. Her measurements are B85, W59, and H83.
The revelation of the Four Kizuna AI in the series called Kizuna AI's Everyday (キズナアイな日々 Kizuna Ai na Hibi) led to rumors of a possible dismissal of Nozomi Kasuga. This resulted in the most disliked video on Kizuna Ai's channel. That video features Love-chan and Aipii (both referred to as Ai-chan at the time) playing Super Bunny Man. And the penalty was to make an ahegao face. Consequently, the video has approximately 11,000 dislikes.
Kizuna AI's Rise To Fame
Being the trailblazer in the VTubing niche, Kizuna AI paved the path for her success and those following in her footsteps. Here's how her career went:
2016 & 2017: The Career Begins
Kizuna AI started her YouTube channel, "A.I. Channel," on October 19th, 2016. She created her Twitter account, @aichan_nel, shortly after on November 29th of the same year.
She posted her debut videos, "Self-Introduction" and "Creating a Twitter Account," on December 1st and November 29th, 2016, respectively.
On March 14th, 2017, she created the A.I. Games channel.
2018: Becoming Famous In Japan + Controversy
In 2018, she began hosting TV shows for the Japanese network Nippon TV, including "Kizuna AI no BEAT Scramble" and "Nobangumi." Currently, she serves as the face of the show "Te Te TV."
On April 22nd, 2018, she interviewed the controversial Japanese entrepreneur Horie Takafumi, also known as Horiemon, who founded the internet portal Livedoor.
Police arrested Horie and charged him with securities fraud in 2006 and sentenced him in 2017. The interview video became the most-disliked video on A.I. Channel until she uploaded the infamous ahegao video.
2019: Changes In Activ8
Kizuna AI was initially managed by Activ8's talent agency upd8, which oversaw various aspects of her career, such as merchandising and the release of her debut album.
However, after restructuring Activ8, Kizuna AI would have her own dedicated company and graduate from upd8.
Also, in the 2019 fiscal year, Activ8 reported losses of approximately US$6.6 million.
Kizuna AI hosted a monthly music magazine, VMZ – Virtual Music ZONe, dedicated to Japanese virtual music performers. The Japanese energy drink brand ZONe sponsored the show. Also, it featured the Top 20 Virtual Music Monthly Ranking issued by the virtual music publication MoguLive.
2020: The Identity Revealed
On April 24th, Japanese voice actress Kasuga Nozomi confirmed rumors that she provided the voice for the VTuber. Kasuga asked her fans not to conflate her and her career with Kizuna AI.
Also, as discussed before, after the restructuring of the A.I. Channel, Kasuga also became an advisor to the new management of the Kizuna AI company.
Activ8, the company responsible for producing Kizuna AI's content, announced her graduation from the talent agency upd8 and the formation of a new company dedicated to managing her and her content called Kizuna AI Kabushiki Gaisha (Kizuna AI株式会社).
The Kizuna AI incorporated company began operations on May 11th, 2020, and the Project A.I. Twitter account was updated to become the company's official account.
On May 8th, it was announced that Love-chan and Aipii would no longer be part of the main cast of the A.I. Channel. However, separate Twitter accounts and an independent YouTube channel called the love-pii channel were created for them.
2021: The Indefinite Hiatus
During her fifth-anniversary live stream on December 4th, 2021, Kizuna AI announced that she would be going on an indefinite hiatus following her "hello, world 2022" concert on February 26th, 2022.
The hiatus aims to update her future activities and further develop her character. While the channel and membership will still be available during the hiatus, no new videos will be posted, and social media updates will be limited to important announcements. Her team will continue to work on previously planned but unannounced products during the hiatus.

On December 6th, Kizuna AI reached 3 million subscribers on YouTube. However, she became the second virtual YouTuber to reach this milestone after Gawr Gura, who reached it on July 4th, 2021. Although Kizuna AI was initially predicted to reach this milestone first, Gawr Gura's rapid rise in popularity allowed her to overtake Kizuna AI's subscriber count on June 30th, 2021.
2022: The Cameo
On February 26, she performed in her concert, "Kizuna AI: The Last Live: Hello, World 2022′," featuring appearances by over 1000 virtual friends, including various VTubers.
The concert ended with announcing her own anime and the debut of "#KZN," a Vocaloid-style voice synthesis character based on her voice using CeVIO AI.
Following the concert, she went on an indefinite hiatus to update her system and better connect with her audience.
Her 5th birthday was celebrated on June 30 while she was still on hiatus, and it was announced that #KZN would have a limited presale on August 8.
On August 1, her social media accounts resumed their operations, and it was announced that #KZN would be available as CeVIO AI on August 8, 2022.
On December 1, A.I. Channel celebrated its 6th anniversary, and she made a pre-recorded message for the occasion, explaining that she was still on hiatus.
Wrapping Up: Kizuna AI Face Revealed
While there is still no announcement of her coming back as of this writing, we can find peace in the fact that at least she's on hiatus and hasn't retired yet.
Until she returns, we can watch the chaos and shenanigans her friends offer on her channel.
If you enjoyed this post, you'd love this one: 13 VTubers that revealed their faces. Check it out to find out who are these 13 VTubers besides Kizuna AI, who revealed their faces.
That's all, folks!