Natsuiro Matsuri | Matsuri VTuber Face Reveal & More
The Japanese VTubing scene has become increasingly popular in the West in recent years. Among the well-known faces of JP VTubing is the sweet and innocent VTuber named Natsuiro Matsuri.
With her continuous growth and her rapport with her fans, she is one of the most inspiring VTubers out there. But her cute voice has left many of us thirsting for more.
That's where we come in. In this article, you'll see what Matsuri looks like in real life. You'll also learn how she rose to where she is today—at the peak of her popularity. Also, we'll share some interesting facts about her, so read on!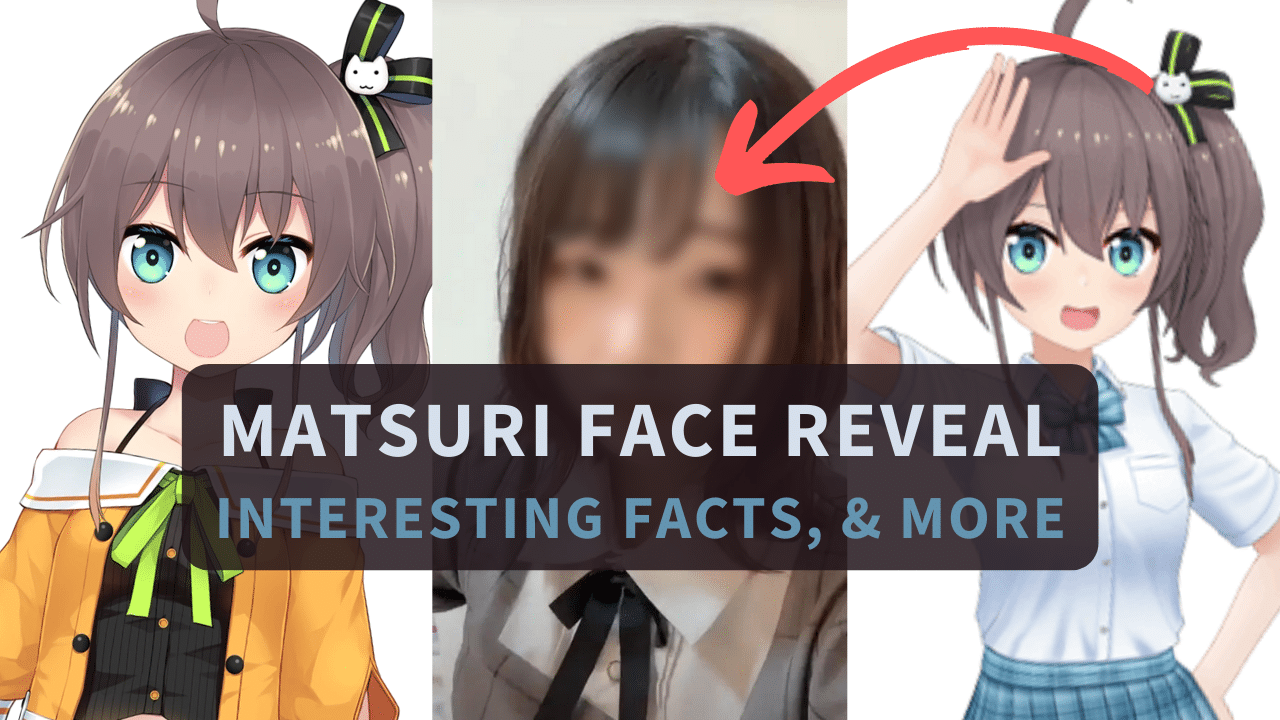 Who Is Natsuiro Matsuri?
Natsuiro Matsuri, a female Japanese Virtual YouTuber, is closely affiliated with hololive. She made her debut as part of the first generation of VTubers, along with Yozora Mel, Aki Rosenthal, Shirakami Fubuki, and Akai Haato.
Her Personality
Matsuri is a high-spirited and expressive VTuber who exudes infectious energy, much like that of a lively festival.
She's garnered attention for some memorable moments, such as wearing band-aids instead of bras to school.
These moments also included creating her own rendition of a popular internet copypasta video, which she shared on Shirakami Fubuki's Twitter account.
Also, she playfully groped her fellow members off-camera. (including Hoshimachi Suisei, Shirogane Noel, Murasaki Shion, and Yukihana Lamy, among others).
Matsuri's upbeat demeanor has won her many admirers among her peers and younger VTuber colleagues. Her girl power is particularly noteworthy. And she's even been deemed desirable wife material by some of her fellow hololive members.
Despite her lively and tomboyish exterior, Matsuri is a remarkably perceptive, sensitive, and hardworking young woman.
She has a natural ability to discuss a wide range of topics in a frank and mature manner.
In fact, she sometimes hosts audio-only streams while winding down for the night or soaking in a bath. There, she candidly shares her personal experiences and innermost thoughts with her viewers.
Matsuri VTuber Face Reveal
Natsuiro Matsuri, unlike most VTubers, doesn't shy away from showing her real face. In fact, she revealed her face on multiple occasions. We'll share all of the instances where Matsuri revealed her face, so stick around.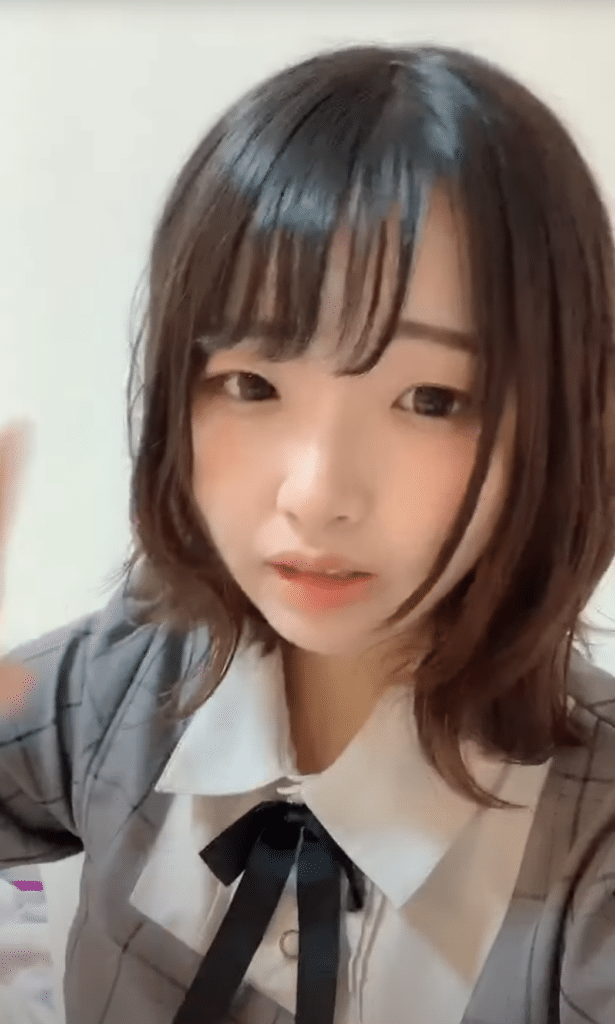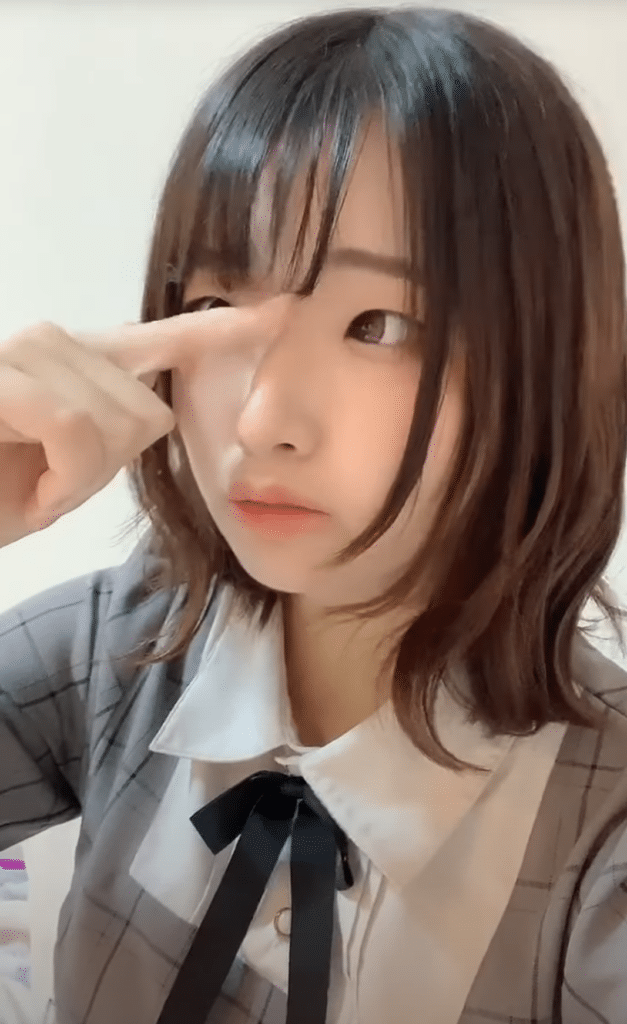 Looking at these photos, Matsuri seems so innocent and cute in real life, just like her VTuber model. Don't you agree?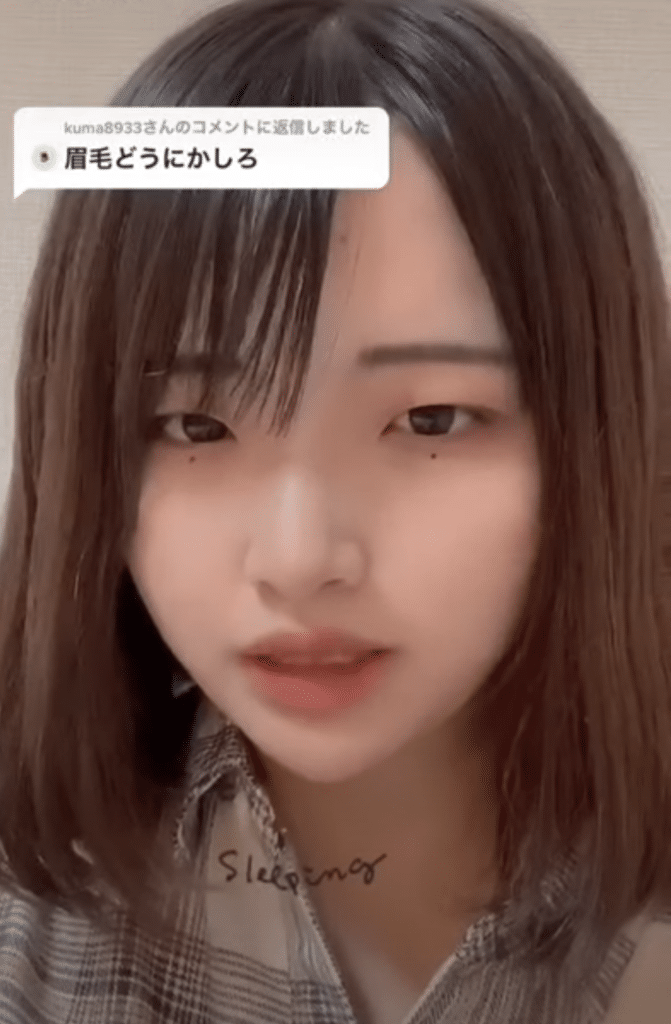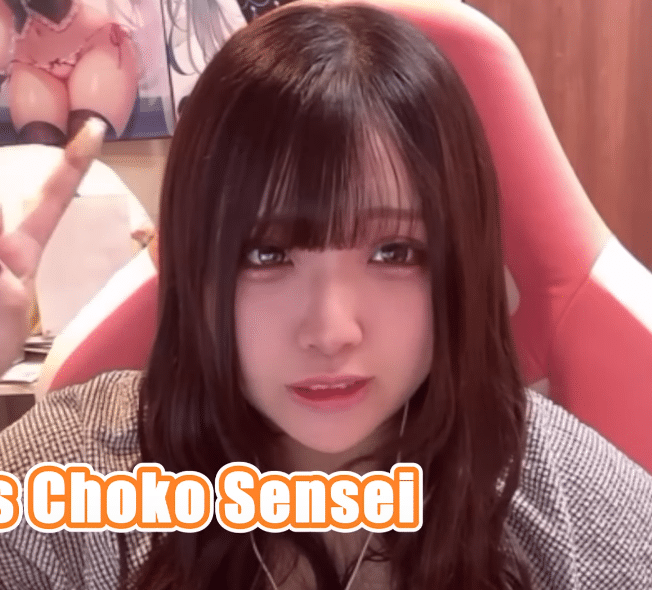 Made it this far? Here's a gift: Matsuri's photo, where she is smiling IRL! Continue reading for more!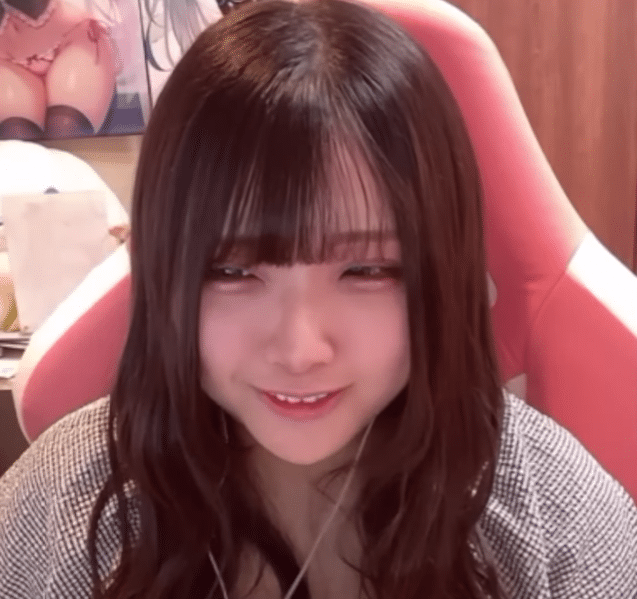 Matsuri's Rise To Fame
In May 2018, Hololive held VTuber auditions for their first generation of virtual YouTubers. Among the five characters announced in the initial audition announcement were Natsuiro Matsuri, Aki Rosenthal, Hitomi Chris, Shirakami Fubuki, and Akai Haato.
Auditions closed on May 13th, and the selection process took place between May 9th and May 18th. Soon after, on May 16th, Matsuri's Twitter account was opened, followed by the creation of her YouTube channel on May 25th. These milestones began Matsuri's career as a VTuber with hololive.
Following her selection as part of hololive's first generation of Virtual YouTubers, Matsuri made her debut stream on June 1st.
Shortly after her debut, she uploaded an introduction video on June 9th. That gave fans and viewers alike a chance to get to know Matsuri better and learn more about what she had in store for her audience.
2018: New Costume
Matsuri continued to captivate her audience with new and exciting developments in her career. On November 1st, she made her debut wearing a second 2D costume.
This was a significant moment for Matsuri, as it marked her growth and evolution as a VTuber, and her fans were eager to see her showcase her new look.
2019: 3D VTuber Model
In a thrilling announcement on April 1st, Matsuri shared that she would soon receive her 3D VTuber model. This was a highly anticipated development among her fans, eager to see Matsuri's digital persona in a new form.
Matsuri built a 3D model of herself in Minecraft to commemorate this exciting news on April 3rd.
Shortly after, she revealed that her 3D model debut would take place on April 15th. That was met with great excitement from her fans.
True to her word, she made her 3D model debut during a stream on April 15th, a momentous occasion for her and her fans alike.
In a later development on August 6th, Matsuri delighted her viewers by showcasing her 3D model swimsuit during a stream, further cementing her status as a beloved VTuber with an ever-growing following.
2020: The Year She Took Off
In 2020, Matsuri had a lot of exciting moments and announcements. At the start of the year, she revealed that she would get her third 2D costume to celebrate the new year. The costume was revealed on the same day as the announcement.
On 23 January, Matsuri's YouTube channel was demonetized due to a song she had sung during one of her streams. However, she quickly took to Twitter to explain the situation and promised to reapply for monetization the following month.
A day later, Matsuri and the other hololive girls from the first three generations debuted their 3D idol outfits at hololive's 1st fes: Nonstop Story.
In March, Matsuri teased a new 2D model on Twitter for her next stream, which featured her as a 6-year-old girl who acted like one too. She revealed the new model on the following day during her stream.
In July, Matsuri announced that her original 2D model would receive an update. The improvements were mostly in facial expressions and hair movement. Also, the previously stationary ribbon on her blouse now had movement.
Later in October, Matsuri and Haato were announced to receive new 2D costumes. Matsuri debuted her fourth 2D costume, featuring a white jacket and a variety of accessories, including rabbit ears, cat ears, a black hat, glasses, and a sad sailor bunny plushie.
She also had two new hairstyles, both of which were twin tails.
Finally, Matsuri reached an impressive milestone in December, reaching 700,000 subscribers, making her the third member of hololive's 1st generation and the 15th member of hololive to achieve this feat.
2021: The Growth Continues
On 25 January, Matsuri achieved another milestone, reaching 800,000 YouTube subscribers.
During her third anniversary since her debut on 1 June, she celebrated by reaching 1,000,000 YouTube subscribers during a singing endurance stream.
This made her the 17th hololive member to reach that milestone and the 12th member of the Japanese branch to do so. Also, she became the third member of Gen 1 to achieve this feat.
Matsuri's Twitter account was verified on 7 July, adding to her growing presence on social media.
On her birthday, 23 July, she released her second original song, "Hi Hi High Tension!" which gained popularity among her fans.
In September, hololive's official Twitter account announced that Matsuri would receive her fifth 2D costume. On 25 September, she debuted her new costume.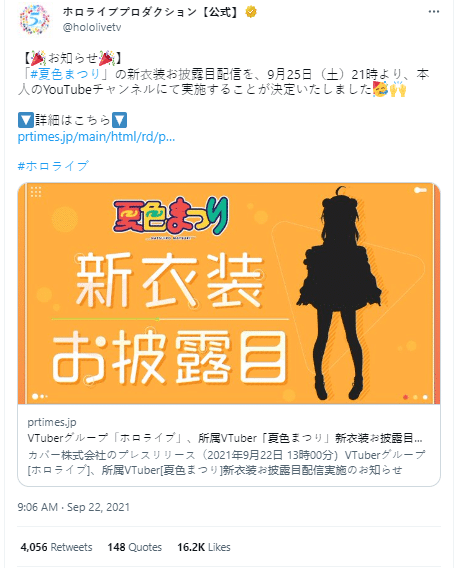 That included two new loose hairstyle options: animal ears and a black jacket with decorations in white and red. It also included a long-sleeved orange shirt, black shorts, socks, and shoes reminiscent of her original outfit.
This costume was unique as it included hand movement and a gaming controller. That makes it the first hololive model to include such functionality by default.
On 31 October, Matsuri debuted a variant of her fourth 2D costume. She temporarily turned into a zombie with messy hair, baggy eyes, and a logo on her jacket that was now a skull.
This costume was ripped and dirty, featuring bandages on her right calf and left thigh.
Unfortunately, on 13 November, Matsuri announced she was taking a break from streaming due to a cold and poor throat condition.
2022: New VTuber Models
Matsuri has had quite a busy year, filled with new hairstyles, costumes, and even 3D models. As part of her fourth anniversary, she debuted a new hairstyle for her fifth 2D costume, which features front bangs, long twin tails, and a new accessory—a bandaid above her nose.
Not only did Matsuri receive a new hairstyle, but she and the rest of the first generation of hololive members also upgraded their 3D models.
The updated models include new facial expressions, such as teary eyes and sticking out the tongue, and the ability to wave their hand, hold a video game controller, and use a keyboard and mouse without external assets.
Matsuri continued to showcase new costumes during her birthday live, where she debuted a new 3D costume. This costume features loose hair with twin tails at the sides, decorated with a pink gradient similar to Roboco-san, and headphones with cat ears.
She wears a white top with a black see-through section, a pink bow, a white asymmetrical mini skirt with a pink edge, and long black boots.
Matsuri also participated in the "hololive Summer 2022" event, where she debuted her second 3D swimsuit and 3D yukata.
The swimsuits are designed to match the 3D idol costumes and come in two types, with different straps and skirt styles. They are personalized with different colors to match each hololive member.
The yukatas also come in various colors and patterns, including fireworks, flowers, and goldfish.
2023: Cementing Her Popularity
On January 26, Matsuri added a new accessory to her fifth 2D costume: a pink monster-themed hoodie with hearts on each arm. This hoodie perfectly complements Matsuri's playful and quirky personality.
It's always exciting to see hololive members introduce new elements to their outfits, and Matsuri's hoodie is no exception. Her creativity and attention to detail make her costumes and accessories stand out. That makes her an even more popular and beloved member of the hololive family.
Currently, she has a staggering 1.33 million subscribers on her YouTube channel. And she averages 2.5 million monthly views. That indicates that there's no stopping her, and she'll continue to grow for the foreseeable future.
Her Fans & Mascot
Matsuri has a unique mascot named Ebifrion, a combination of a lion and a fried shrimp, cleverly incorporating the Japanese word for fried shrimp, "Ebifurai." This mascot is a play on words and adds to Matsuri's playful and quirky image.
Her dedicated fanbase is referred to as "Matsurisu," which is a combination of Matsuri and the Japanese word for "Listeners" or "Risunā." It's also worth noting that the word "risu" means squirrel in Japanese, which is why a cute brown squirrel with plump cheeks represents Matsurisu.
This creative and fitting representation shows the connection between Matsuri and her fans, adding to her content's overall sense of community and enjoyment.
Interesting Facts About Matsuri
The following are some interesting facts about Matsuri you need to know:
Matsuri's mother, known as 'Mamatsuri', has frequently joined her on streams for Q&As.
Her younger brother has also appeared on some of her streams.
Her dream is to become a voice actress.
Matsuri is not a fan of horror games and finds them terrifying.
She likes dogs, but ironically, she is allergic to them. Her family has a pet dog named "Kuu-chan," short for "Cream."
Matsuri is also allergic to citrus fruits.
She is a licensed electrician.
Matsuri is the thirteenth hololive member to join the official Hololive subreddit as a moderator.
Her favorite foods include doughnuts, sea urchins, and sweets in general.
Matsuri has openly admitted to being a lolicon and often references various mangaka's works in Comic LO. She also melts when Tokino Sora acts like a stereotypical loli on stream perfectly.
She is a big fan of Hoshikawa Sara and considers herself her favorite VTuber.
Despite being a big fan of Nijisanji, Matsuri says that even if she wasn't already in hololive, she wouldn't want to join Nijisanji because she prefers to enjoy them as a fan.
She has a great relationship with Himemori Luna, which viewers often speculated to be more than friendship.
Matsuri is open about using her real voice when requested, which she has revealed and used on stream several times. However, she prefers not to use it regularly for several reasons, including that it might confuse first-time viewers as her voice and appearance do not match and that her cute voice gives off a high-energy vibe while also making her act cute more easily.
Matsuri is one of a few hololive JP members to have a precisely known place of birth, which in her case is Aichi Prefecture.
Matsuri VTuber Face Reveal: FAQs
What generation is Natsuiro Matsuri?
Natsuiro Matsuri, also known as 夏色 まつり, is part of the Hololive (Japan) 1st Generation. That also includes other talented VTubers like Akai Haato, Yozora Mel, Shirakami Fubuki, and Aki Rosenthal.
What is Natsuiro Matsuri's age?
Natsuiro Matsuri, also known as 夏色 まつり, is 16 years old, and her birthday comes around on July 22nd.
How tall is Natsuiro Matsuri?
Natsuiro Matsuri's height is 152cm or 5 feet.
What is Natsuiro Matsuri's real name?
According to sources, Natsuiro Matsuri's real name is Sato Nozomi, a Japanese YouTuber and voice actress.
Wrapping Up: Natsuiro Matsuri VTuber
There you have it! All the instances where Natsuiro Matsuri revealed her face and all the known facts about her.
If you liked this post, you'd love this one, where we've mentioned all the VTubers who revealed their faces. So be sure to check that out!
That's all, folks!