The 6 Best Gifts For Your VTuber Boyfriend
VTubers and gamers are different beasts; you can't just treat and interact with them in real life as you would with a normal person. And if you are in a relationship with them, you are in for a ride. You must consider whether they have time for you. Can they separate their VTuber character or gaming persona from their real life? Would you be able to love their craft and share amazing experiences with them? Or what would be the best gift for your VTuber boyfriend to make special occasions more memorable?
Well, other questions are for you to ponder, but we've got you for the gifts. VTubers and gamers often have a significant online presence and spend considerable time engaging with their respective communities. This means they may have dedicated schedules for streaming or playing games, and their fans or followers may play a significant role in their lives. They need something that will help them relax after long hours of streaming and bring their minds back to reality.
On the other hand, they are likely to have a deep passion for their craft. They may spend significant time perfecting their skills, creating content, or engaging with their audience. Gifting them something that would enhance their VTubing or gaming experience would show that you care about their passion and share their love for their craft.
With these considerations in mind, we have compiled a list of the six best gifts for a VTuber boyfriend for you to take your relationship to the next level. So read on!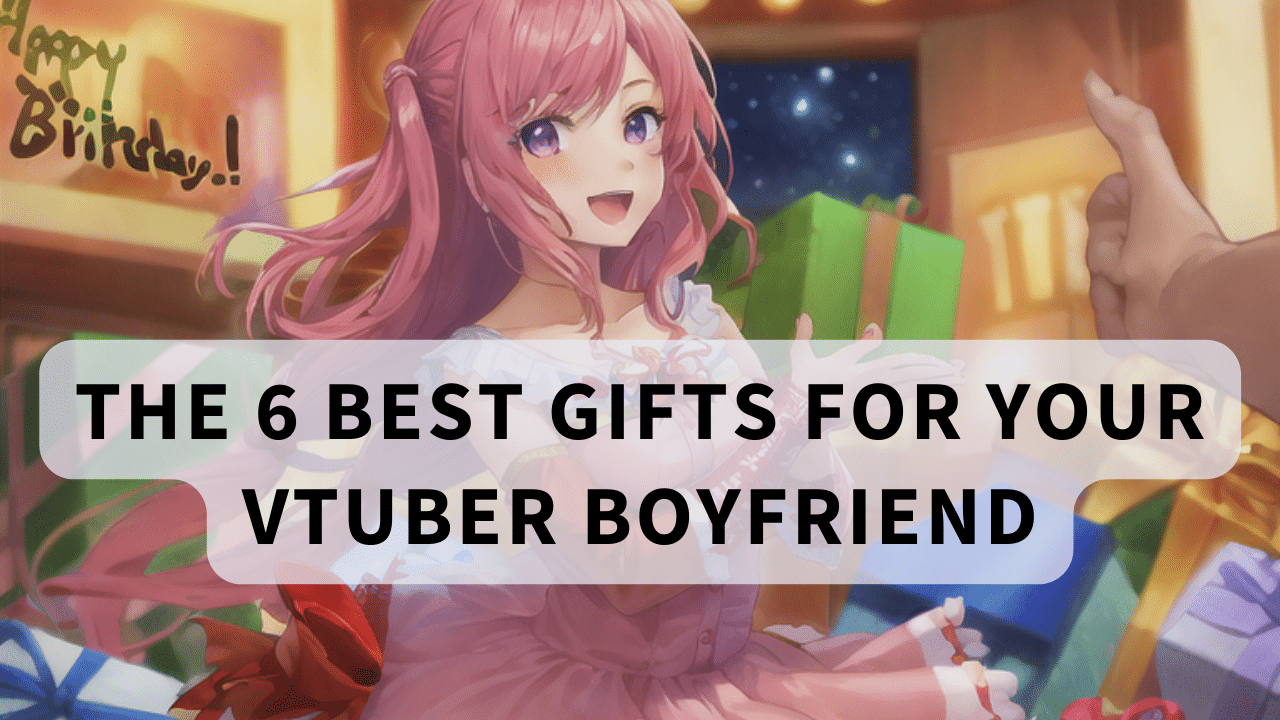 Our Picks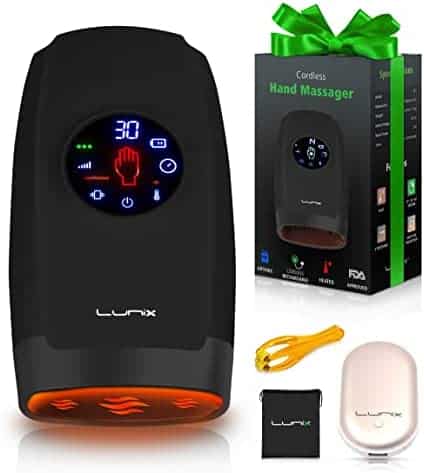 VTubers often spend long hours streaming and interacting with their audience and may suffer from hand fatigue and discomfort. Gamers also need to warm up their hands before playing the game to make their aim and movement more accurate, especially in the case of FPS games. The Lunix LX7 hand massager relieves conditions like carpal tunnel and neuropathy, common among individuals who overuse their hands, making it one of the best gifts for your VTuber boyfriend.
The Lunix LX7 Hand and Wrist massager stands out as one of the best hand massagers on the market due to its impressive features. Its sleek design is visually appealing and ergonomic, ensuring comfort during use. The massager offers various massage settings, allowing users to customize their experience based on their comfort level. Its strong compression capability effectively alleviates joint pain and provides relief.
Also, the massager boasts great battery life and convenient USB-C charging, ensuring prolonged use without frequent recharging. It utilizes airbags to apply alternating compressive force to the hand, targeting pressure points and improving circulation. This relieves pain, enhances mobility, and reduces chronic discomfort over time.
The massager offers six different massage modes, including palm, wrist, and alternating massages. Users can adjust the intensity level and choose between two vibration settings. The vibration feature may be slightly underwhelming for some, though.
With its long-lasting lithium-ion battery, it can provide up to four hours of continuous use. Although it lacks a battery indicator, the massager's auto-shutoff feature and the company's commitment to a lifetime warranty ensure that users can rely on its durability and performance.
Why Should You Gift The Lunix LX7 Hand Massager To Your VTuber Boyfriend?
Gifting the Lunix LX7 Legra hand massager to your VTuber or gamer boyfriend is a thoughtful and beneficial choice. VTubers and gamers often spend long hours engaging in their activities, leading to hand fatigue and discomfort. By presenting him with this hand massager, you demonstrate your care for his well-being and support his passion.
The Lunix LX7 Legra offers a range of massage settings and features that can help alleviate the pain and discomfort associated with prolonged hand usage. Its sleek design and ergonomic construction ensure a comfortable experience during extended gaming or streaming sessions. The massager's strong compression capability effectively relieves joint pain, making it an ideal gift for individuals who frequently use their hands for gaming or VTubing.
Gift your boyfriend a tool to relieve hand fatigue. Doing so you'll enhance his physical comfort and enable him to perform at his best without distraction from hand-related issues. It's a practical and considerate gift that showcases your understanding of his needs as a VTuber or gamer and your support for his endeavors.
The HoMedics Neck Massager: The Best Gift For Your VTuber Boyfriend's Well-Being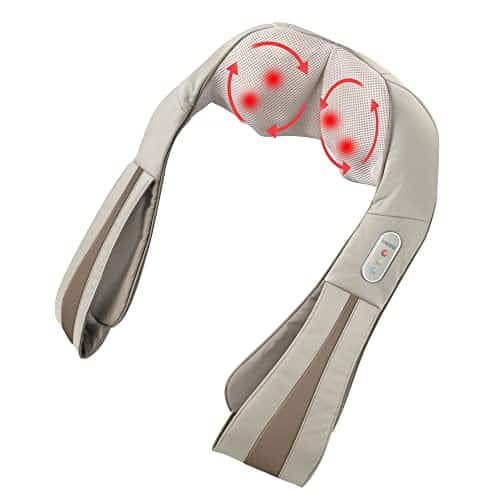 The HoMedics neck massager is an incredible piece of equipment that can help you relieve tension in the neck and shoulders. It is an excellent massage tool, providing a remarkable way to relax your neck and back muscles. Moreover, it comes with various other features that enhance your massage experience.
This neck massager is particularly beneficial for gamers and VTubers who often experience strain in their neck and shoulder muscles due to long hours spent in front of screens. The HoMedics neck massager effectively targets these problem areas, offering customizable settings for soothing relief and relaxation.
Plus, its ability to alleviate tension in the neck and shoulders is amazing. Its combination of massage techniques and adjustable settings allows for a personalized massage experience, targeting specific areas that require attention.
Portability is another noteworthy aspect of the HoMedics neck massager. It is lightweight and easily adjustable. That makes it convenient for gamers and VTubers on the move or during breaks. Whether sitting at a desk or lounging on a couch, they can enjoy the benefits of this massager wherever they are.
Also, this neck massager is designed with user convenience in mind. Its durable construction, user-friendly controls, and built-in timer make it effortless to use. The pulse-rate detector and temperature probe ensures a safe and optimal massage experience.
Gifting the HoMedics neck massager provides a practical and effective solution to relieve your gamer or VTuber boyfriend's neck and shoulder tension. It demonstrates your understanding of the physical demands associated with their activities and your desire to support their well-being. With its versatility, portability, and customizable settings, this massager is the perfect companion to help them relax, unwind, and maintain optimal performance.
Why Should You Gift The HoMedics Neck Massager To Your VTuber Boyfriend?
The HoMedics neck massager is the perfect gift for your VTuber or gamer boyfriend. It offers many benefits, making it an ideal choice for those who spend long hours sitting and gaming. This portable device provides effective tension relief for the neck and shoulders, alleviating the strain caused by prolonged gaming sessions.
With its versatile features, the HoMedics neck massager can target specific areas of discomfort and provide personalized massage options. Its lightweight and adjustable design makes it convenient to use and carry around, allowing your boyfriend to enjoy a relaxing massage wherever he goes.
The user-friendly features of the HoMedics neck massager ensure a hassle-free experience. It is easy to operate, and the various massage settings can be customized according to individual preferences. Its durability guarantees long-term use, making it a practical and thoughtful gift for your VTubee or gamer boyfriend.
The Comfier Shiatsu Kneading Full Back Massager Pad is an excellent gift choice for your boyfriend for several compelling reasons. This massage chair pad is designed to provide ultimate comfort and relaxation. That makes it an ideal companion for long hours spent sitting in the streaming or gaming room. Its versatile design can be easily placed on a gaming chair, sofa, or bed. That ensures your boyfriend can enjoy a soothing massage wherever he desires.
It utilizes multiple nodes and vibration points to replicate the experience of a massager, effectively alleviating stress and tension from the neck, back, shoulders, and lumbar region. Using 2D and 3D finger pressure and rolling movements creates a lifelike Shiatsu massage sensation that effectively relaxes stiff muscles and provides a deeply satisfying experience.
The pad boasts four rotational massaging nodes specifically designed for the neck and shoulders, offering a kneading action that precisely targets problem areas. The adjustable width between the massage heads allows for a personalized massage experience. And that caters to individual preferences and ensures maximum comfort.
The Comfier Shiatsu Kneading Full Back Massager Pad offers a range of massage techniques. It also includes additional features that enhance the overall experience. The vibrating and heating functions provide a high-quality massage that can be customized to meet specific needs.
The pad's air massage feature, facilitated by two airbags, focuses on the waist and hips, providing additional relief and relaxation. The adjustable air compression on the airbags allows for customization, ensuring optimal comfort for your boyfriend.
Why Should You Gift The COMFIER Shiatsu Neck Back Massager To Your VTuber Boyfriend?
The Comfier Shiatsu Kneading Full Back Massager Pad is an exceptional gift choice for your VTuber or gamer boyfriend, providing him with a much-needed comfort boost during long gaming sessions. This versatile massage chair pad can easily be placed on his gaming chair, ensuring he can enjoy a rejuvenating massage while immersing himself in his favorite games.
With its ergonomic design and adjustable features, the Comfier Shiatsu Kneading Full Back Massager Pad seamlessly integrates with a gaming chair, enhancing the overall gaming experience. Its flat cushion can be effortlessly positioned on the chair, offering optimal support and relaxation for his neck, back, shoulders, and lumbar region.
The pad's multiple nodes and vibration points emulate the hands of a professional masseur, effectively alleviating stress and tension from his gaming-induced muscle strain.
The pad's vibrating and heat functions enhance the massage experience. That allows your boyfriend to indulge in a high-quality massage while gaming. The ability to customize the intensity settings ensures that he can tailor the massage pressure to his liking. That maximizes both comfort and gaming performance.
The Valve Index VR Headset: Complete His VTuber Setup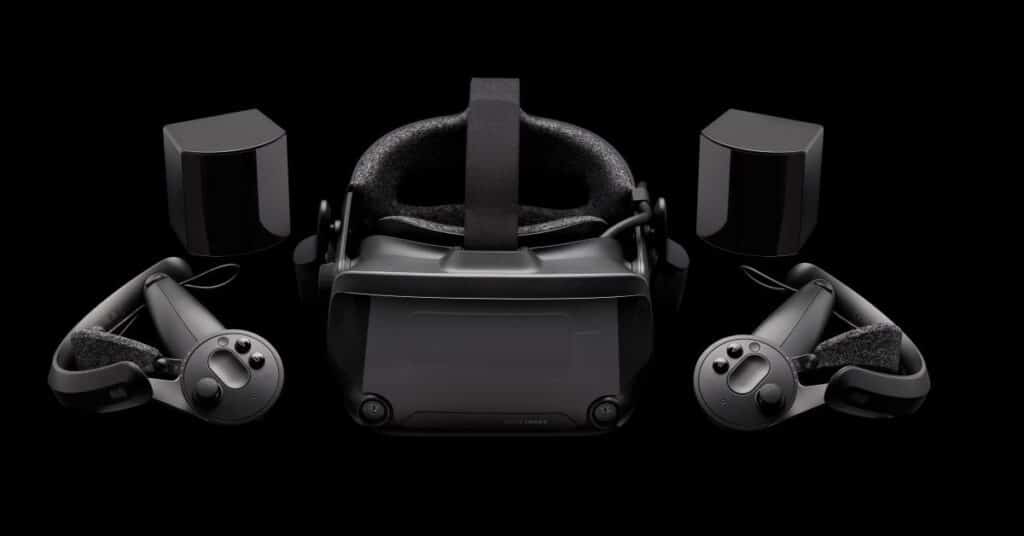 Looking for the perfect gift for your VTuber or gamer boyfriend? Here's the best choice: The Valve Index—the ultimate VR headset for immersive gaming experiences. With advanced screen technology, finger-tracking controllers, and accurate motion-tracking stations, the Valve Index offers the most comprehensive VR package currently available. That'll help your VTuber boyfriend complete his VTubing setup, provided he already owns a VTuber webcam, a mic, and a great VTuber model. (If you think he could have a better setup, check out our guides and gift him something that could improve his VTubing experience.)
Whether your boyfriend wants to explore intergalactic starships, futuristic cities after an alien invasion, or the surface of distant planets, the Valve Index can transport him to these virtual worlds and beyond.
The Valve Index's design and display are top-notch, providing a comfortable fit and an immersive viewing experience. The dual LCD displays offer a resolution of 1440 x 1600 per eye, ensuring crisp visuals and fine detail in VR worlds. The impressive 120Hz refresh rate, which can boost up to 144Hz, provides smooth movement and helps prevent motion sickness.
The Valve Index's controllers, known as the "Knuckles," offer naturalistic finger tracking, allowing for more immersive and intuitive interaction with virtual worlds. (Also, it's great for tracking his body for his VTuber model.) Combined with thumbsticks, trackpads, and face buttons, the Knuckles provide the most advanced input method in VR.
With access to the extensive SteamVR library, your boyfriend can choose from a wide range of games and experiences. If you want more options for VR headsets, check out this guide: The Best VR Headsets for a VTuber.
Why Should You Gift The Valve Index VR Headset To Your VTuber Boyfriend?
The Valve Index is an absolute banger of a gift for a VTuber boyfriend. This top-tier virtual reality headset takes the immersion factor to another level. With its ultra-high-quality display, a massive field of view, and buttery-smooth motion tracking, he'll be fully strapped into virtual worlds, creating mind-blowing content for his fans. And let's not forget those finger-tracking controllers. They're a game-changer, allowing him to express himself with precise gestures and movements. With a wicked library of games and apps, including the legendary Half-Life: Alyx, this headset delivers endless possibilities for unique VTuber experiences.
Whether he's delving into epic realms, tackling heart-pounding quests, or showcasing his mad creativity, the Valve Index will level up his VTuber game like no other. It's a gift that'll have him pumping out unreal, virtual experiences and amazing his audience.
The Herman Miller Embody chair is a must-have for anyone who spends long hours at their desk. While it may come with a hefty price tag, this chair is worth every penny.
We tested the Herman Miller Embody and gave it high marks in every category. It ranked as one of the top performers among seven other gaming chairs. Here's that guide in detail if you want to check out other gaming chair options: The best gaming chair for streamers and VTubers.
When it comes to comfort, the Embody excels. We agreed it offers supreme comfort, with an exceptionally comfortable seat and backrest. You can easily sit in it for a full day without any discomfort.
But comfort is not the only feature that makes the Embody stand out. It also boasts excellent adjustability, allowing you to customize it to your liking. The seat pan is adjustable, and the armrests can be moved up and down. While you can't adjust the height of the backrest, you can control the curvature and set tilt limiters for reclining. The chair is well-built and durable, ensuring it will last for a long time.
Assembly may take a bit of time and effort, but once it's set up, you'll have a high-quality, top-performing chair that your VTuber or gamer boyfriend will love. Its sleek design and customizable features make it the perfect fit for any gaming or streaming setup.
While the price may initially seem steep, if your boyfriend spends a significant amount of time at his desk, the Embody is an investment in his comfort and well-being. It's a gift that shows you care about his gaming or streaming experience and want him to have the best equipment possible.
Why Should You Gift The Herman Miller Embody Chair To Your VTuber Boyfriend?
This top-performing gaming chair will level up his gaming experience. With its exceptional comfort and adjustable features, he'll be able to game or stream for hours without discomfort. The Embody's sleek design and customizable options make it the perfect fit for any gaming setup.
Though it may be expensive, it's a worthwhile investment in his gaming comfort and well-being. Say goodbye to ordinary chairs and give him the gift of supreme comfort and durability. Whether he's a VTuber or a passionate gamer, the Embody will enhance his performance and take his gaming sessions to the next level. This right here is the opportunity to make his gaming dreams come true! And he'll love you for it!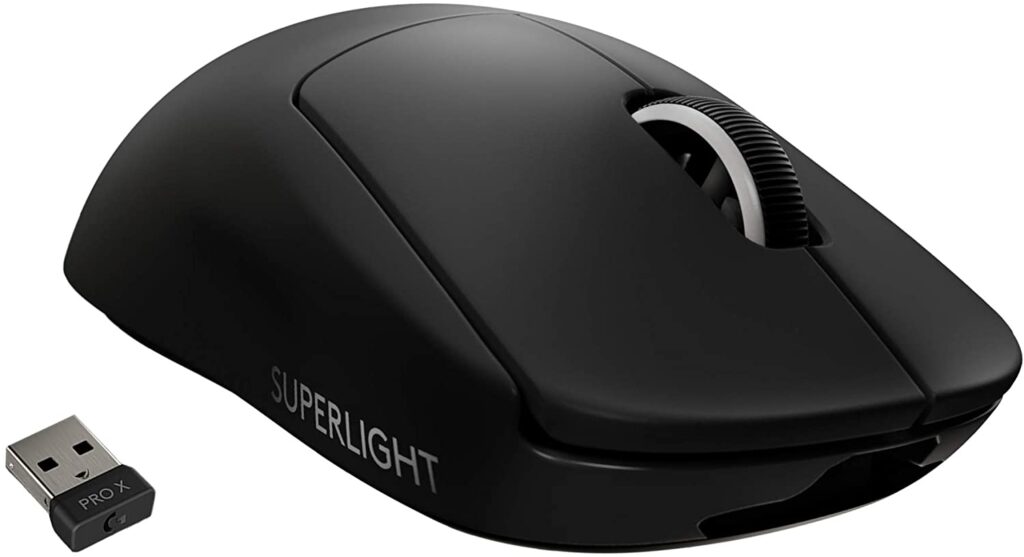 The Logitech G PRO X SUPERLIGHT is an absolute beast of a gift for VTubers or gamer boyfriends. This wireless gaming mouse may not rock a honeycomb design, but it still holds its own as one of the lightest mice we've ever tested, and that's saying something for a wireless contender.
Whether you go wired or wireless, this bad boy delivers mind-blowing performance with next-level click latency and the precision to tweak its CPI in increments of 50. Grip-wise, it fits like a dream for all hand sizes and styles, although those with smaller hands using a fingertip grip might struggle with the side buttons.
Now, let's talk about customization. He can reprogram every single button on this baby, and if that's not enough, he can set up a G-Shift button for a double dose of control. But let's be real: if your boyfriend is an MMO fanatic, he might need more buttons than this mouse can provide. It's like a sibling to the Logitech G Pro Wireless, but it takes the crown with its significantly lighter build and two non-removable side buttons.
When it comes to FPS gaming, this mouse dominates the playing field. The build quality is top-notch, and the click latency is off the charts. Plus, those high-quality PTFE feet glide like a dream on any surface. And don't worry about compatibility; it plays nicely with both macOS and Windows. With the added convenience of USB receiver storage, this mouse is a no-brainer.
Why Should You Gift The Logitech G PRO X SUPERLIGHT Gaming Mouse To Your VTuber Boyfriend?
Its ultralightweight and wireless design sets it apart as one of the lightest mice in its league without compromising performance. With excellent click latency and precise CPI customization, it's a dream come true for competitive gamers. It accommodates all hand sizes and grips, although small-handed fingertip grippers may struggle with the side buttons. The ability to reprogram all buttons and utilize the G-Shift button for additional controls adds a layer of customization.
\While MMO gamers may desire more buttons, its outstanding build quality and compatibility with macOS and Windows make it a versatile option for any setup. With USB receiver storage for added convenience, this mouse ticks all the boxes for a flawless gaming experience. Whether dominating the virtual world as a VTuber or achieving victory in intense gaming sessions, the Logitech G PRO X SUPERLIGHT is the ideal companion for your boyfriend.
Wrapping It Up: The Best Gifts For A VTuber Boyfriend
Finding the perfect gift for your streamer boyfriend isn't easy. But this list brings you the ultimate presents that'll make his heart "PogChamp" and his streaming career soar. From epic gaming gear to things that'll make his work a breeze, we've got it all. Remember, fam; it's about showing love in his language – memes, emotes, and virtual adventures.
So surprise him with a gaming chair, a snazzy gaming mouse, or even just your unwavering support. Stay hyped, stay tuned, and spread the love!