OniGiri Face Reveal, Interesting Facts, & More
Finally, a VTuber who can actually cook! Famous for her rice balls, OniGiri has made waves in the VTubing scene. Usually, VTubers are renowned for being waifus, dragons, sharks, or whatnot.
But that's not the case with OniGiri! She's famous for being an unhinged cook. This unconventional approach has helped her gain a lot of clout in the industry, making her grow quite rapidly.
With her popularity, many of her fans are left thirsting for more! To be more precise, they want to see what she looks like in real life.
If you are one of those fans, here's the good news: We will share real-life photos and some exciting stories she shared with her fans. So, read on!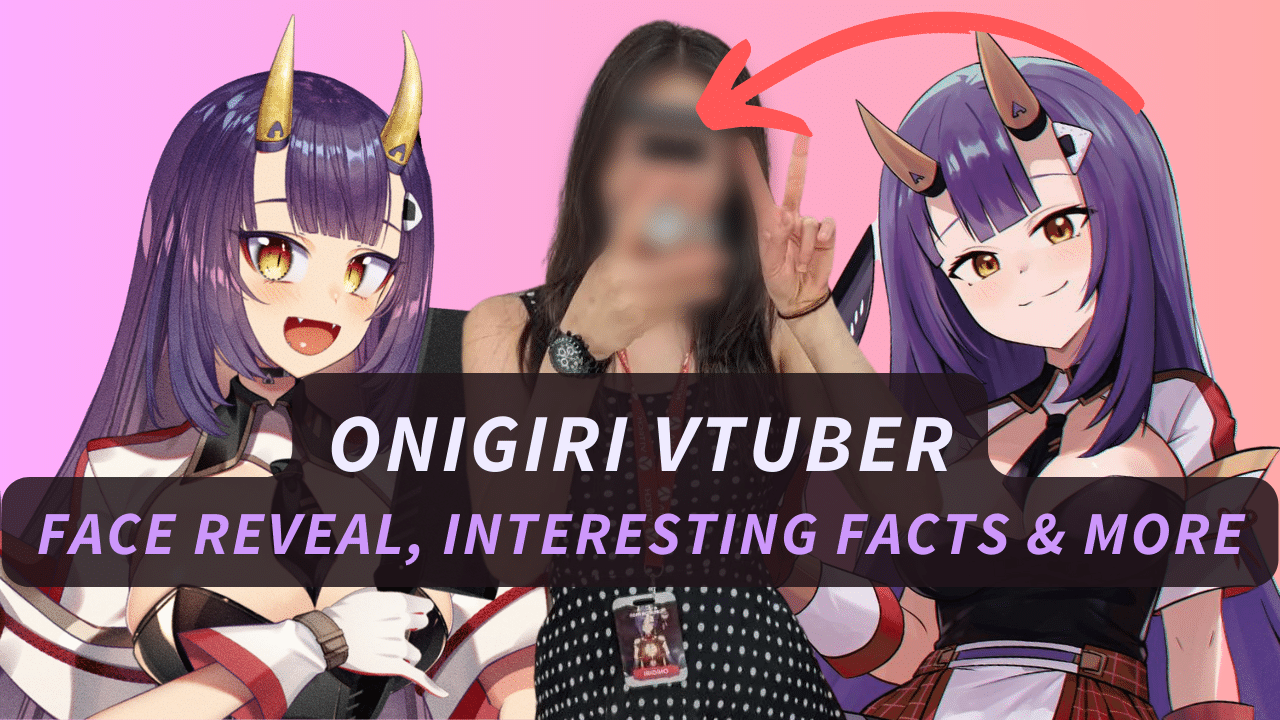 Who Is OniGiri?
OniGiri is a female VTuber and streamer from Canada who started her career in August 2021. She has gained popularity for her unique content, which features pseudo-augmented reality cooking streams.
OniGiri is also famous for her multilingual abilities, as she can speak English, Japanese, Cantonese, and Mandarin. Despite her poor gaming skills, she streams various games on her channel.
Also, OniGiri is an independent streamer, meaning she does not belong to any VTuber agency. She currently has 103K subscribers on her YouTube channel, 132.5K followers on Twitter, and 128K followers on Twitch.
Her birthday is June 9th, and she claims to be 691 years old, while her height is 175cm.
Her Lore
In a distant alternate dimension, many eons ago, a tribe of peaceful Oni lived amidst a wild era of war and strife. Various nations and races fought for land and power, making it necessary for the Oni warlord Giri to defend her home from invading forces.
After decades of war, peace seemed to be drawing near. A weary Giri breathed a sigh of relief, looking forward to her people returning home and beginning anew. But before she could take another breath, a mysterious force suddenly pushed her and transported her to an unknown land.
As Giri tried to make sense of her surroundings, a kind old lady approached her. Seeing Giri's disoriented state, the woman offered her a rice ball to calm her nerves. The simple yet delicious taste of the rice ball overwhelmed Giri, bringing her comfort during a time of need. She never forgot the kind old lady's gesture or the significance of that first rice ball.
Now in her new world, Giri had made a new life for herself. Her newfound mission was to share the wonders of onigiri (rice balls) with as many people as possible while bringing joy and laughter to everyone she met. She hoped to spread the same sense of comfort and satisfaction that the kind old lady had given her.
OniGiri Face Reveal
VTubers usually refrain from showing their bodies, let alone their faces. But that's not entirely true in the case of OniGiri. While she usually hides her face in the photos she shares on Twitter and Instagram, she isn't shy about showing off her petite body. Here's what OniGiri looks like in real life.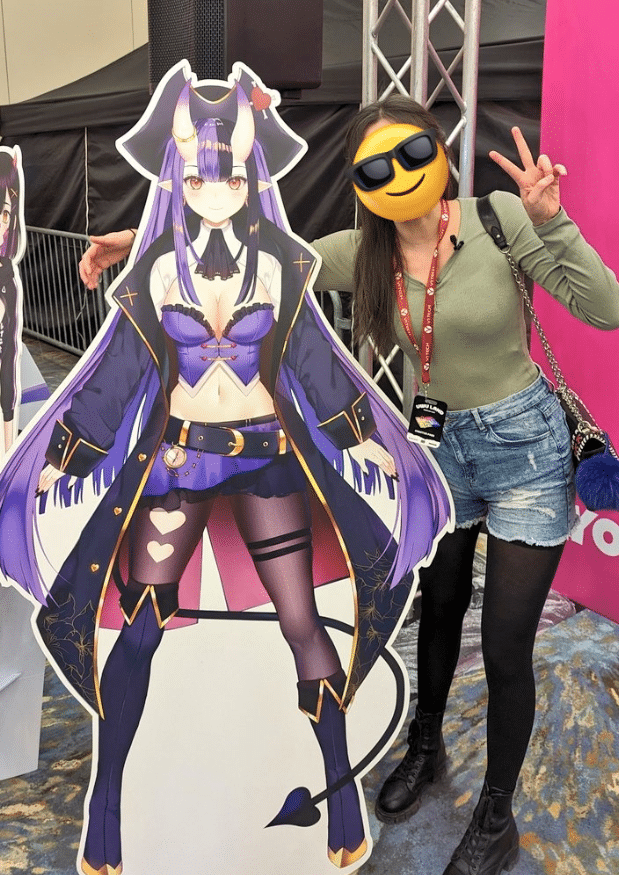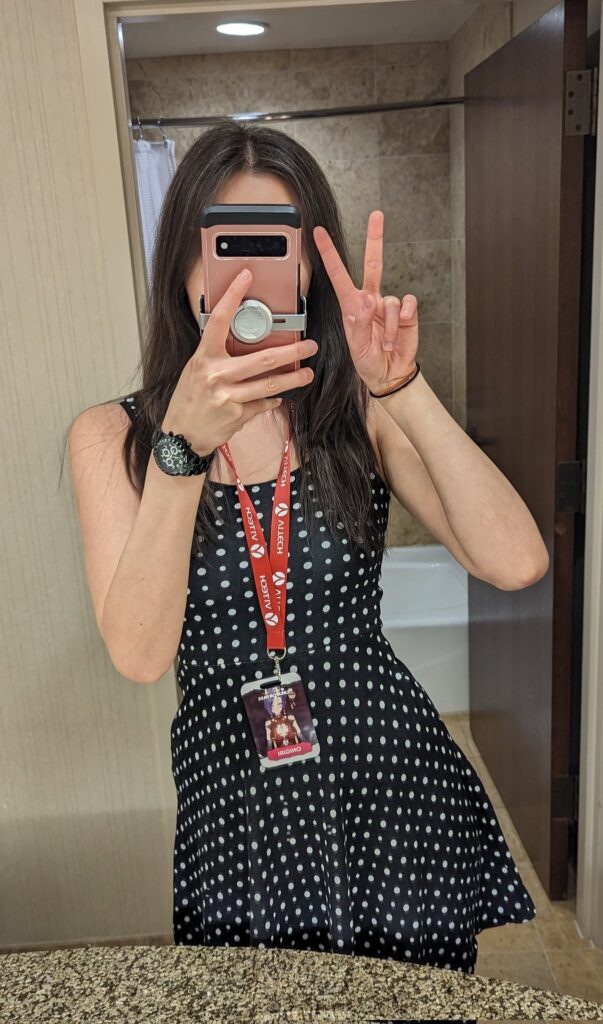 Here's a treat for making it this far in the post: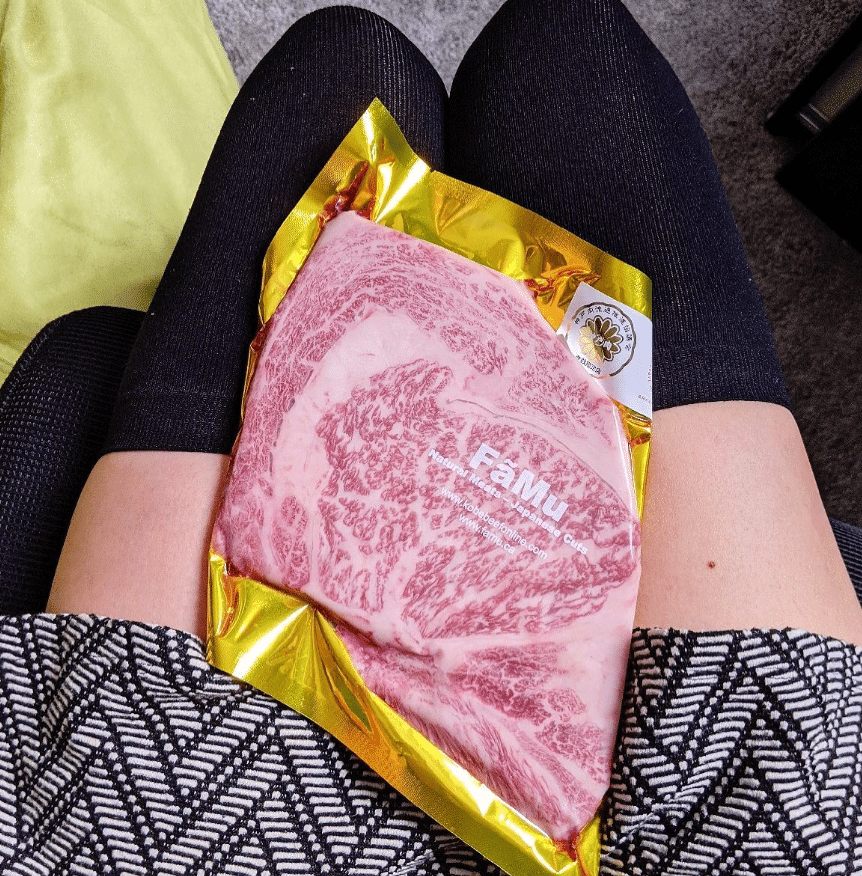 Hmm…balls!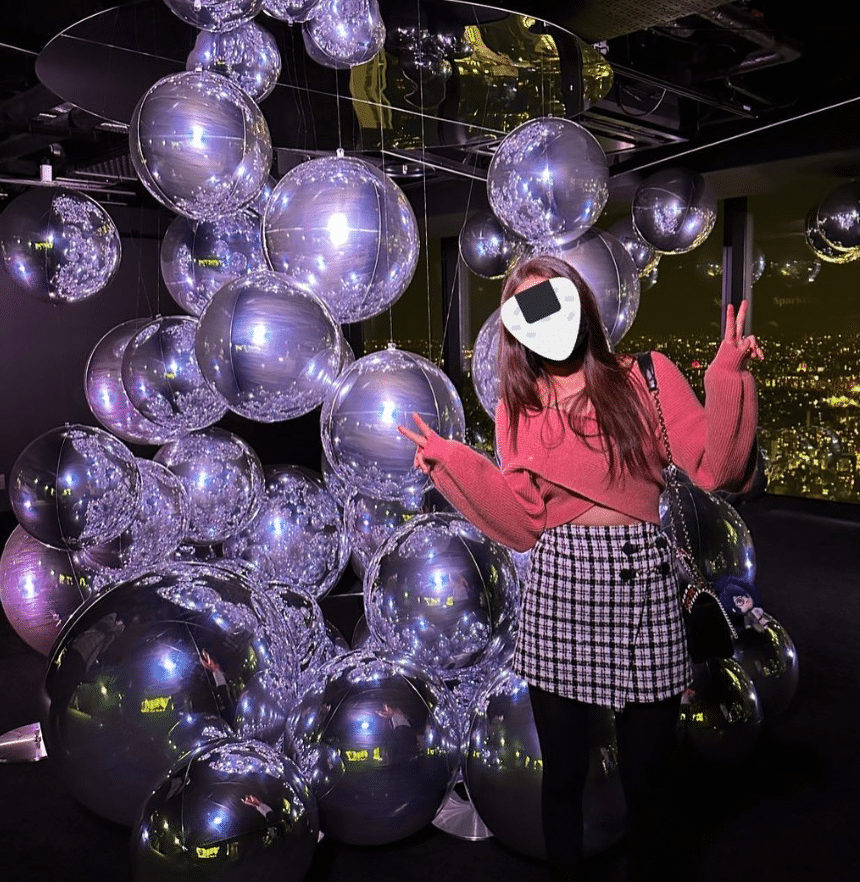 Here's OniGiri in her kitchen: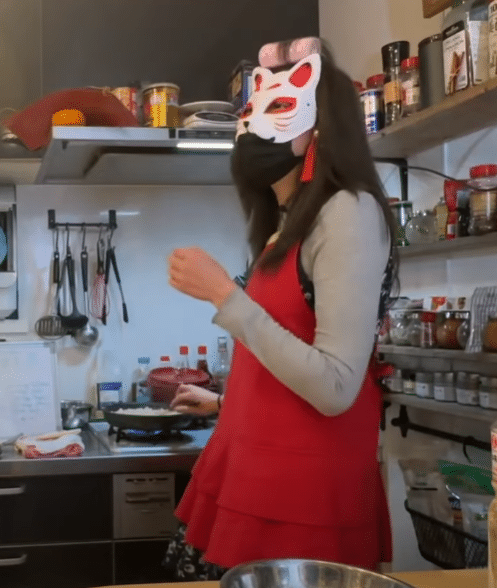 Hadouken!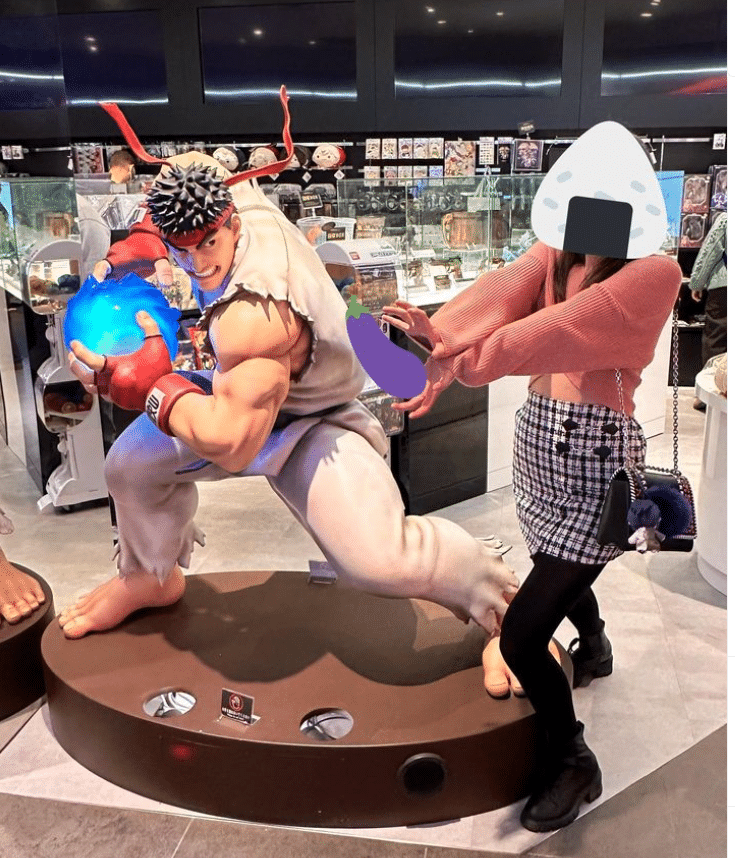 Her Personality
OniGiri is a masochistic bottom who enjoys being publicly humiliated and has a praise kink where she likes being called a "good girl."
However, her knowledge of technology, gaming, and internet culture is lacking and has been compared to that of a boomer or even a grandma. Due to her demeanor, she has earned the nickname "Lola Giri" from Nihmune. This term means Grandma Giri in Tagalog.
Despite claiming to be a professional cooking VTuber, she has managed to burn something as basic as rice. That raises doubts about her culinary skills.
She has also expressed dislike for bread-based foods like pizza and pasta, considering them mediocre, and prefers cuisines with lots of spices, such as Chinese, Japanese, and Mexican.
In her introduction video, she presented herself as a seiso VTuber. But after a year of streaming, her personality has become decidedly cringe-worthy.
How OniGiri's Parents Found Out She's A VTuber
So, Giri's parents came over to check up on her brother, "Oni Bro." While her father asked Oni Bro questions about what he was doing, their mother asked her about her activities in the kitchen. Oni Bro was waving his hands and pointing toward the studio lights and camera setup.
Their father is curious and likes to understand what his children do, and even if he doesn't, he still wants to be part of it and learn about it. However, Giri knows that Oni Bro will not spill the beans about their activities.
After finishing up in the kitchen, the family gathered again, and the parents approached Giri's desk. Her mother exclaimed, "I see it, I see it," Then her father abruptly asked, "So, are you one of the anime girls?" Giri panicked and thought that their parents knew everything.
She had been telling her parents that she was a businesswoman and that Oni Bro was doing some kind of programming, and she believed they were in the clear.
However, her father's question implied that he knew what was going on. Giri then caved in and showed their parents their OBS, where she controlled all their audio and scenes. She explained their cooking setup and even showed their cooking outfit, a blue model with toggles and a gold XLR that controls their audio.
Her parents didn't yell at, slap, or disown her, which was a good sign! Her mother said Giri's father was right—she was an anime girl!
After telling their parents everything, Giri walked them out, and when she returned, she asked Oni Bro if he had told their parents about VTubing. Oni Bro denied it and felt relieved that their parents hadn't found out about everything.
OniGiri Hates Using iPhones
OniGiri straight-up struggles to navigate her iPhone; it's like she's lost in a maze. She's used to a Google phone and knows how to handle Android like a boss, but with an iPhone, she's feeling like a total noob. It's so complicated; it's like she needs a degree just to use it.
She's feeling like a grandma trying to figure out how to use the dang thing. She's constantly squinting and scratching her head, trying to find things as basic as the back button. And don't even get her started on trying to connect iTunes to her computer or using AirDrop. It's all gibberish to her.
She admits that the only thing she can really use the iPhone for is face tracking for her VTuber model. Like, that's it. She's pretty much lost when trying to do anything else. And to make matters worse, she had to ask chat how to close windows on her iPhone, just so it wouldn't slow down.
And even with step-by-step instructions, it's like her fingers just can't get it right. It's enough to make her throw her iPhone out the window and go back to her trusty Google phone.
Wrapping Up: OniGiri Face Reveal
There you have it: all of the instances OniGiri has shown her real face. We also shared some interesting stories and interactions she had with her family. And we hope that you like it! If you did, here are 13 more VTubers who revealed their faces for the world to see!
That's all, folks!